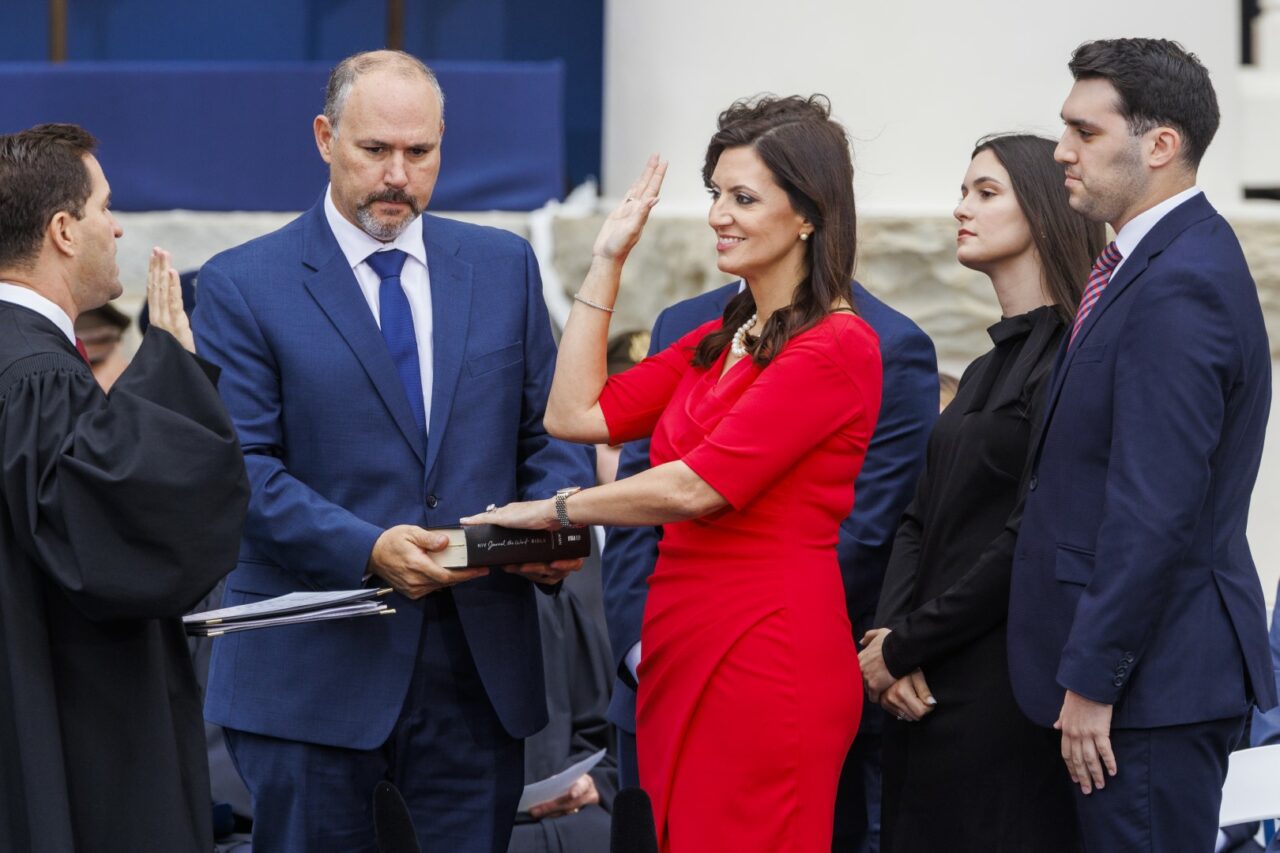 The Miami Republican initially pushed to work from her home county in 2019.
Lt. Gov. Jeanette Nuñez could soon be operating primarily out of Miami.
A budget proviso offer shows both chambers agreed to a change in state statute to allow a Lieutenant Governor who isn't from Leon County to set up an official headquarters in his or her own home county. Identical language in the House and Senate would allow for paid travel expenses when moving between the headquarters and Tallahassee for work.
Nuñez, a Miami Republican, notably wanted to set up an official headquarters in her hometown shortly after her inauguration in 2019. The Legislature did not agree to such an arrangement at the time, though Nuñez does have an office at Florida International University she can utilize.
The language in the House and Senate budget would adjust state statute related to travel expenses. It would authorize the alternative headquarters for the Lieutenant Governor for one fiscal year. The appropriate reimbursement rates are left at the discretion of the Governor's Office.
Gov. Ron DeSantis picked Nuñez as his running mate shortly after winning the Republican nomination for Governor in 2018. A former House Speaker Pro Tempore, she filled a role as a former legislator familiar with the process and with figures in the House and Senate.
Under DeSantis, Nuñez has overseen the Department of Health. She also serves as Chair for Space Florida and for the Cybersecurity Task Force.
Of course, the decision to allow Nuñez to officially work out of Miami could have significant ramifications as DeSantis gears up to run for President, a move he's expected to make soon.
Budget negotiations are winding down between the House and Senate, with Senate President Kathleen Passidomo and House Speaker Paul Renner now working directly with one another on final disparities.
Lawmakers must reach an agreement on a final spending plan by Tuesday to meet the 72-hour "cooling off" period required by the state constitution before they can vote on the budget to avoid pushing the Regular Session past its scheduled May 5 end date.