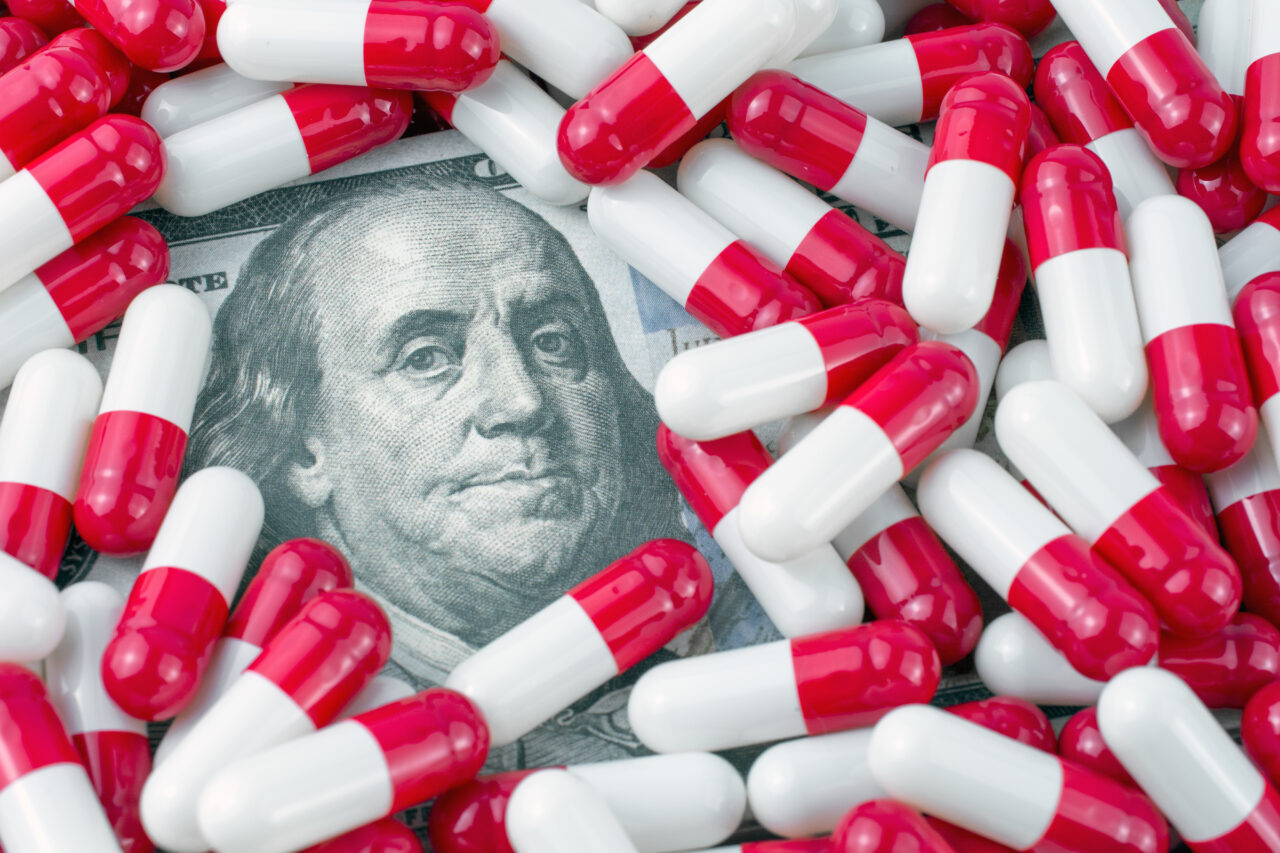 Throughout Session, proponents and opponents of the bill have focused on the potential impacts on prescription drug costs.
Florida legislators sent Gov. Ron DeSantis a measure overhauling pharmacy benefits, a push championed by the Governor that has been the target of a fierce lobbying campaign by drug companies, pharmacies and insurers.
Previous attempts to crack down on pharmacy benefit managers (PBMs) had gotten bogged down in the Legislature.
But the Legislature embraced the idea after DeSantis appeared at a January press conference in The Villages where the Governor announced his support of legislation to increase the choice of pharmacists, better regulate PBMs and control prescription drug costs, the latter of which resonates with the elderly.
The Senate unanimously passed SB 1550 Tuesday night, hours after the House had unanimously passed the bill, sponsored in the House by Rep. Linda Chaney, who won praise from Democrats for her work on the legislation.
The Senate previously passed the bill, but due to an amendment tacked on by the House, the legislation had to make a return trip to the upper chamber.
Empower Patients member and Executive Vice President and CEO of the Florida Pharmacy Association (FPA), Helen Sairany thanked Chaney and Sen. Jason Brodeur, who sponsored the bill in the Senate, for their "formidable leadership" in the fight to better regulate PBMs.
."Today, they took another unanimous stand against powerful, predatory PBMs, ensuring the best interests of patients — not multi-billion-dollar companies that have cornered 80% of the market — always come out on top. Patients over profit, it's as simple as that."
PBMs are often referred to as pharmaceutical "middlemen." PBMs negotiate drug costs on behalf of insurers. PBMs also process drug claims and manage drug formularies. PBMs earn profits through a combination of revenues, which may include administrative fees charged to health plans, retention of drug rebates paid by pharmaceutical manufacturers, and fees charged to network pharmacies, among others.
A legislative analysis of the House bill notes it could increase health insurance costs in the commercial market, state group health plans and Medicaid. The analysis includes comments from Florida Blue, Sunshine Health Plan and the Florida Department of Management Services, each of which projected cost increases.
But proponents, including the FPA, say that is not the case. Information posted on the National Community Pharmacy Association website shows that between 2015 and 2019, health insurance premiums increased on average by 16.66% nationally. Premium increases in states with licensing authority over PBMs during that same time frame was a smidge (0.3%) lower. Conversely, the average increase for states that have not regulated PBMs was slightly higher (0.4%) than the national average.
SB 1550 requires PBMs to obtain a certificate of authority from the Office of Insurance Regulation by Jan. 1 and requires OIR to submit a report to the Governor and Legislature detailing compliance with the law. The bill also requires drug manufacturers to notify the state of certain increases in drug prices. A drug is reportable if it costs at least $100 to complete a course of treatment and the price has increased by 15% or more during the preceding 12 months; or 30% or more over a three-year period.
The bill creates a new section of law identifying prohibited PBM practices. Specifically, PBMs cannot prohibit, restrict or penalize a pharmacy or pharmacist from disclosing Io the patient information about the nature of or risks from treatment, or alternatives thereto and the availability of alternative treatments, consultations or tests. The bill also prevents PBMs from precluding pharmacists or pharmacies from sharing information that may reduce the costs of pharmacist services.
In regards to pharmacy networks, the bill bans PBMs from limiting their networks to pharmacies they have a stake in, directly or indirectly. And it prohibits a PBM from incentivizing, directing or advocating for patients to use PBM-affiliated pharmacies for the in-person administration of covered prescription drugs.
PBMs also are required to establish pharmacy networks that meet or exceed Medicare Part D standards for convenient access to network pharmacies. That means that an average of 90% of plan beneficiaries in urban areas must live within 2 miles of an in-network retail pharmacy. Additionally, an average 90% of plan beneficiaries living in suburban areas must live within 5 miles of an in-network retail pharmacy and an average of at least 70% of plan beneficiaries living in rural areas must live within 15 miles of an in-network retail pharmacy.
DeSantis has championed proposals he contends will lower prescription drug costs. He initially wanted to import drugs from Canada, but the federal government has yet to sign off on his plan. DeSantis switched gears last summer, issuing an Executive Order on PBMs prior to his January press conference at The Villages.