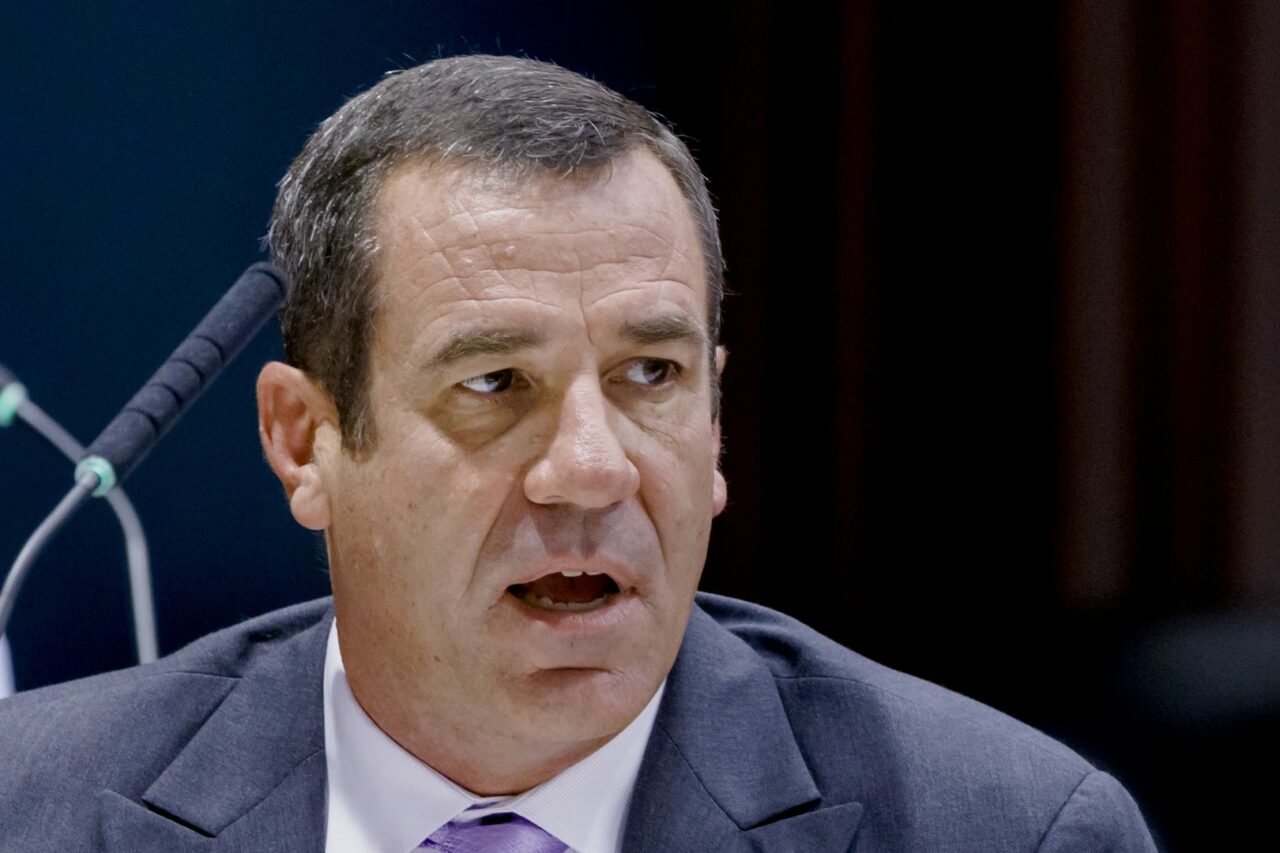 'If your business is predicated by filing lawsuits, you should probably be a lawyer and not an auto glass installer.'
A bill designed to eliminate most lawsuits over auto glass repair claims that have increasingly congested Florida courts in recent years is now one signature from becoming law.
The measure (SB 1002) zipped through a final vote in the House, where Panama City Republican Rep. Griff Griffitts, who sponsored its House companion, spoke of the bill's intended effects.
Last year, he said, there were 37,000 legal complaints related to auto glass in Florida — roughly 6,000% more than there were a decade ago.
"We're on track to hit 45,000 this year," he said. "This bill puts consumers in the driver's seat (and) will help fight fraud, litigation and hopefully move auto insurance premiums in the right direction."
SB 1002, which Democratic Orlando Sen. Linda Stewart carried to unanimous passage in the Senate last month, would ban the use of assignment of benefits (AOB) in auto glass claims.
AOB enables insurance policyholders to give auto repair shops authority to file claims on their behalf and collect payments from insurers without the policyholder's involvement.
Proponents of the measure say a small group of unscrupulous lawyers are abusing the AOB process for undue financial gain, resulting in rising premiums and needlessly stuffed dockets.
"Over the last few months, we've made some dramatic steps in decreasing the litigation problem we have in the state," Griffitts said, referring to tort reforms Gov. Ron DeSantis signed March 24. "This bill removes one more avenue toward frivolous litigation."
He added, "If your business is predicated by filing lawsuits, you should probably be a lawyer and not an auto glass installer."
The bill would also prohibit auto shops from offering incentives to customers for making insurance claims, update technical terms related to auto glass and close potential legal loopholes in Florida statutes, and allow insurers to sell cheaper policies with deductibles for windshield damage in addition to currently required policies that include full coverage for repairs and replacement.
Republican Rep. Nick DiCeglie of Indian Rocks Beach amended the bill in committee last month to require that insurers offer multiple shop options when directing customers toward service, without preference for any single company. The change was meant to address concerns of "steering," a federally prohibited practice in which an insurer or claims handler directs claimants to specific shops or companies.
Critics of the legislation have complained that Safelite, which operates as both an auto glass repair business and a claims handler for several major insurers in the state, routinely directs customers away from small, independent businesses and to its own shops.
When Safelite does refer a customer to a mom-and-pop shop outside an insurer's network, it frequently underpays them, leaving the business with little recourse other than to sue to be properly compensated, said lobbyist Jeff Johnston, who represents the Florida Independent Glass Association.
"They answer the phone and handle the claim all the way to payment, so if (a small, independent auto shop gets) a job, Safelite pays their bill," he said. "That's a pretty unique situation, to have your biggest competitor paying your invoice."
Speaking for Safelite, lobbyist Ashely Kalifeh acknowledged that the company in some cases performs dual roles for insurers, but she denied it engages in steering and noted Safelite is not alone in offering multiple auto glass-related services.
Kalifeh said Safelite supports DiCeglie's amendment and other anti-steering regulations. She also offered to provide lawmakers with audio recordings of claim calls Safelite Solutions handled to prove customer-handler interactions have been above-board.
SB 1002 passed in the House Tuesday 103-16, with all "no" votes coming from Democrats.
Prior to the vote, Plantation Democratic Rep. Mike Gottlieb yielded his party's time for debate "in totality."
"I wish they were all this easy," Griffitts joked.
Fix the Cracks, a coalition of insurance companies and interest groups focused on reducing the number of auto glass lawsuits in Florida, applauded passage of the bill, a priority of state CFO Jimmy Patronis.
The organization said that while the average glass repair in the U.S. in 2020 cost $294, it was $436 in Florida, representing a 59% premium for auto glass claims.
"This is why we say, 'Insurance fraud is the crime we all pay for,'" said Joseph Matos, chief of communications, outreach and creative services for the Coalition Against Insurance Fraud and a Fix the Cracks member.
Added Eric de Campos, government affairs director for the National Insurance Crime Bureau, "Delivering these reforms will go a long way toward protecting consumers from criminal actors and irresponsible litigation."