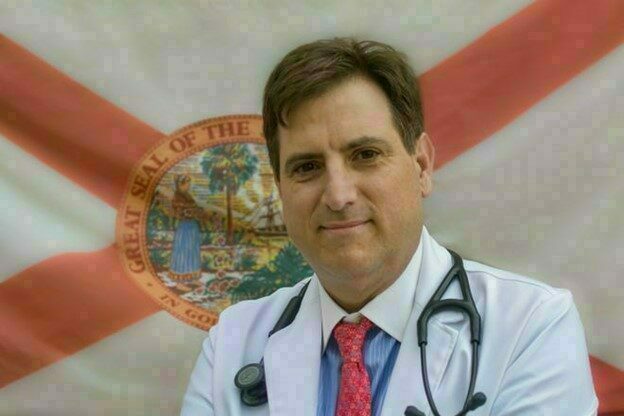 The House OK'd the measure, which Senators approved last week.
Insurers and providers would have the right to refuse health care that is at odds with their moral religious or ethical beliefs under a bill (SB 1580) the House has passed by an 84-34 vote.
Advocates for gay, transgender and women's health care worry that the bill gives physicians and payors legal protections to discriminate against patients. A number of Democratic lawmakers who spoke against the bill on final passage echoed those concerns.
"I'm old enough, I am Black enough, and I'm queer enough, and I'm woman enough to know that the impact of the bill — and I would argue the very intent of this bill — is to discriminate against folks," said Democratic Rep. Michele Rayner-Goolsby.  She likened the bill to Jim Crow laws which existed mostly in the South for about 100 years, from the beginning of Reconstruction through the civil rights movement in the late 1960s.
"Here we are in the 'free state of Florida' codifying a different existence of Jim Crow. It just looks different but as my mama would say, 'if it walks like a duck, quacks like a duck, acts like a duck … what is it y'all?  It's a duck. Vote this bill down,"  she said.
Rep. Jennifer Canady said she read the four-page bill following Rayner-Goolsby's remarks, which she called "troubling."

"This bill was equated to Jim Crow laws. I heard words like 'access,' and 'privilege,' 'disgusting,' 'offensive.' We ask a lot of our doctors. They deserve the respect of the right of conscience. After I heard those things I went back to the bill itself and I read it," she said.
"I was looking for all those things, trying to understand why those words had been spoken on the floor of the House. And what I found, instead, was a document that simply allows doctors the right of medical conscience related to their moral, ethical, and religious convictions, because this is America, and our doctors deserve the respect and the trust that allows them to practice their skill in a way that is consistent with their liberty."
Gov. Ron DeSantis announced his plans to have legislators pursue what he described as "prescribe freedom" legislation in January. The outline prepared by the Governor's Office said the proposal was intended to protect the "religious views of all medical professionals."
Sen. Jay Trumbull responded by filing the bill, (SB 1580), which passed the Senate last week along party lines. That means the measure will next head to the Governor.
Rep. Joel Rudman, a Northwest Florida physician who sponsored the House proposal (HB 1403), defended the bill.
For Rudman, the bill's origins were born from the COVID-19 pandemic. Rudman has previously said he was nearly "run out" of Florida because of a social media post he made about Anthony Fauci.
In 2022, the Republican-controlled Legislature tried to move bills (HB 687/SB 1184) that would have given Florida physicians protection for expressing their beliefs online, but they were unsuccessful.
Those bills would have barred state medical boards at the Department of Health (DOH) from reprimanding, sanctioning or threatening to revoke a medical license from a health care practitioner based on their conduct on social media platforms, such as Twitter. Those bills also would have limited who could file complaints against physicians with state regulatory boards, upped the burden of proof to "beyond a reasonable doubt" for the state to issue sanctions, and allowed providers to sue the state for $1.5 million if their rights were violated.
SB 1580 doesn't contain those provisions. But the bill does bar the state's disciplinary boards from taking action against providers for not providing health care. Moreover, DOH also is authorized to revoke approval of specialty boards and recognizing agencies if they revoke a practitioner's certification based upon the practitioner exercising their constitutional right of free speech.