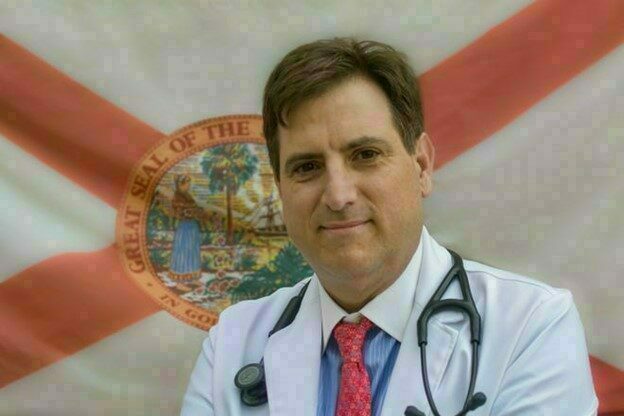 'This bill has the potential to cross the line from conscience into prejudice and discrimination.'
The Legislature continues to deliver on Gov. Ron DeSantis' agenda with a House panel agreeing to move a bill that allows insurance companies and providers to deny paying for or providing care to patients who have a "conscience-based objection" to it.
Despite concerns that the bill (HB 1403) could allow physicians to discriminate against female, gay, transgender and minority patients, members of the House Health and Human Services Committee voted 11-5 Monday afternoon to approve the bill.
The bill defines "conscience-based objection" as an objection based on a sincerely held religious, moral, or ethical belief. The bill does not require physicians to refer patients who are denied care to a different provider.
Conscience-based objections for insurance companies must be disclosed in policies or governing documents; or regulations, mission statements or articles of incorporation.
The bill also provides doctors and insurance companies legal protections from any actual or threatened adverse actions — such as legal or disciplinary actions — based on their objections. The proposal would also give doctors and insurance companies the right to sue over the threat.
Filed by Pensacola physician and state Rep. Joel Rudman, the bill now heads to the full House for consideration. Its Senate companion (SB 1580) is awaiting a hearing in the Rules Committee.
DeSantis in January announced he would pursue what he described as "prescribe freedom" legislation. The outline prepared by the Governor's office said the proposal was intended to protect the "religious views of all medical professionals."
Rudman said the bill is supported by health care providers in the state who worry physicians are being "run out" of Florida because of their beliefs, exacerbating an already existing physician shortage.
"I was one of those doctors that was almost run out of the state of Florida," said Rudman, discussing why he sponsored the bill. "Not for anything I prescribed, not for anything that I recommended to a patient, but for something I posted on social media about how I disagreed with what Tony Fauci was doing to this country. And so you're looking at a physician who was almost put out of business, someone who takes care of 3,000 patients."
The bill is supported by the Florida Medical Association. Two students attending the Florida State University College of Medicine also spoke in favor of the bill.
At a Monday morning media availability, House Democratic Leader Fentrice Driskell called the proposal the "license to discriminate in health care bill."
"This would allow a health care provider or insurer to deny medical care to a patient based on religious, moral or ethical opinions. You can imagine how this could be weaponized against the LGBTQ+ community, but could also be abused against abortion, contraception, end of life or any medical procedure," Driskell told reporters.
"You can also easily see how insurance companies could use this to avoid paying for certain procedures. So this is dangerous, it's discriminatory, it's not well thought out and it will make Floridians' already expensive health care worse in terms of quality."
Rudman told the committee that the bill was a carryover from the 2022 Session and was priority legislation that didn't get passed. He was referencing last year's HB 687 and SB 1184. 
The bills would have barred state medical boards from reprimanding, sanctioning or threatening to revoke a medical license from a health care practitioner based on their conduct on social media platforms, such as Twitter. The bills also would have limited who could file complaints against physicians with state regulatory boards, upped the burden of proof to "beyond a reasonable doubt" for the state to issue sanctions, and allowed providers to sue the state for $1.5 million if their rights were violated.
Those bills, however, would not have allowed insurance companies to deny payment for services and neither included protections for religious beliefs.
Rudman denied that the bill applied to insurance companies and said that the payors the bill protects are Catholic hospitals, Catholic charities, sharing ministries and insured plans. He also said the bill didn't apply to people, just health care services.
Before agreeing to pass the bill, the committee tagged on an amendment making it clear the bill does not apply to emergency medical treatment or to the provision of life-supporting equipment that is "essential to the restoration or continuation of a bodily function important to the continuation of human life," such as enteral feeding pumps or ventilator equipment and supplies.
Retired Department of Health physician Paul Arons said the legislation erroneously elevates physicians' religious and moral beliefs above public health and said if passed it could jeopardize a policy passed in 1989 that requires physicians in Florida to treat patients with HIV and AIDS.
Arons said that "conscience provisions" are already widespread across the United States but that they mostly apply to abortions.
"But that could expand here to justify anti-vax, anti-public health, anti-LGBTQ witholding of services. At the same time that this House is restricting licensed medical experts from delivering standard transgender treatment, this bill would protect the provision of substandard care for COVID, for example, when it suits a physician's conscience. That is a direct contradiction of both logic and morality. This bill has the potential to cross the line from conscience into prejudice and discrimination," he said.
Committee member Rep. Ralph Massullo, a dermatologist, acknowledged that he "turns down patients for care all the time," if he thinks it's unnecessary or harmful for the patients.
Massullo didn't mention any repercussions for those actions, but he did defend Rudman and the controversial proposal.
"I don't see anything in your bill that says we are legalizing bigotry, or violence, or state-sponsored violence, or genocide or state-sponsored discrimination. I don't see it," he said.