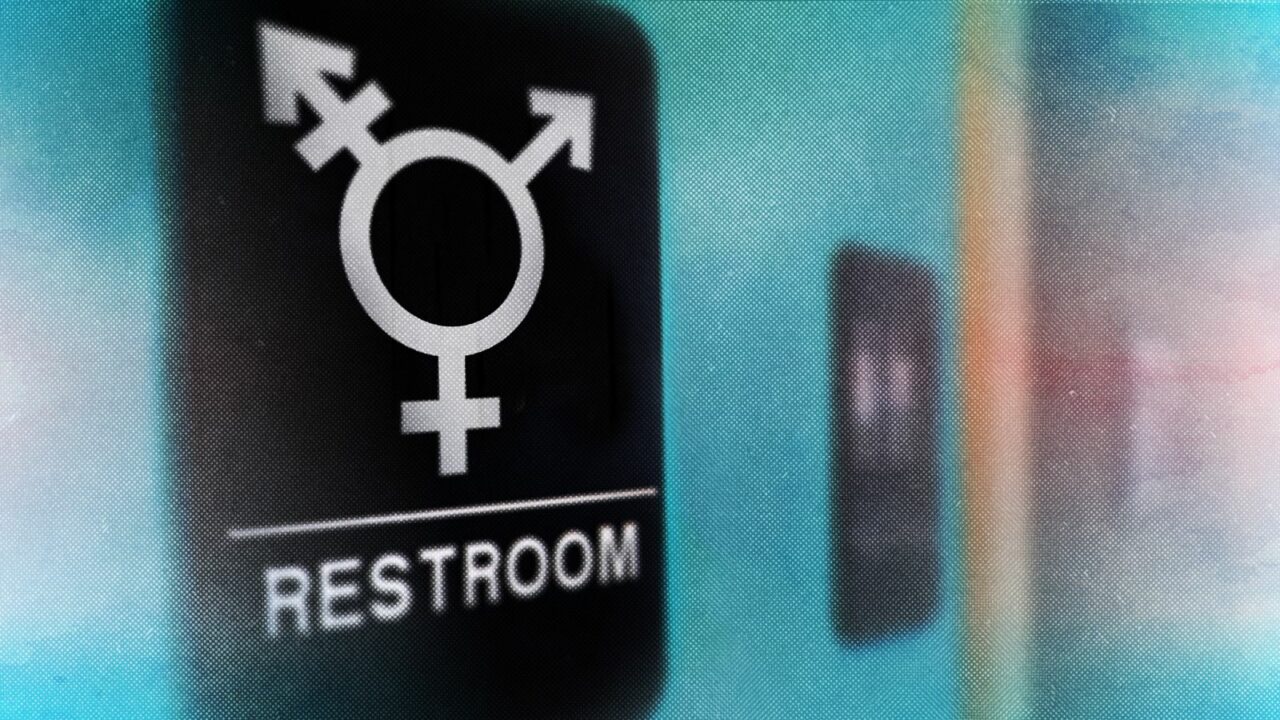 The upper chamber only wants to regulate government-owned stalls.
The Senate appears ready to prohibit transgender people using publicly owned restrooms matching their gender identity. But since the bill is far more limited in scope than one passed by the House, it remains uncertain if the bill will clear the Legislature.
While Republicans have dismissed assertions that this bill targets transgender individuals, Sen. Erin Grall, the bill's sponsor, made clear the gender assigned at birth should determine where you use the restroom the rest of your life. As Democrats proposed amendments focused only on predatory behavior in bathrooms, Grall and Republicans voted all changes down.
"This is really about using the facilities with the sex with which you were born," the Vero Beach Republican said. "That is the purpose of the bill, not to talk about the specific acts that could happen."
Sen. Tina Polsky, a Boca Raton Democrat, said that hard line shows the malicious intent of the bill — to target the bathroom habits of trans and non-binary Floridians.
"Clearly, the bill is designed to just hurt trans people and not to protect anyone," Polsky said, "because there's nothing inherently dangerous about a trans person using a bathroom."
But Grall has held a line on limiting restrictions only to government property. She took up the House-passed bill (HB 1521), which requires all public restrooms to have separate men's and women's facilities, with an option to also provide a unisex bathroom. However, Grall immediately swapped in Senate language that excludes private property owners.
The change didn't assuage Democratic opposition. Many questioned both the philosophical and practical underpinnings of the bill, which will still impact parks, prisons and schools if it becomes law.
Polsky noted the Legislature has at least one transgender staffer working in the Florida House. "Even if this person is fully transitioned and has the complete appearance of a woman, she should walk into the man's bathroom on her floor?" Polsky asked.
Yes, Grall made clear. "There is not an exception for somebody that has fully transitioned," she said.
The bill makes exceptions for individuals who are born intersex. But even someone who has completed total gender reassignment surgery would be required to use a restroom aligned with their birth certificate.
That drew an array of enforcement questions. Sen. Lori Berman, a Delray Beach Democrat, asked how authorities handle complaints when people mistake women for being transgender when they are not. Sen. Jason Pizzo, a Miami Shores Democrat, asked if boys and girls kissing in high school restaurants could be arrested.
Grall repeatedly stressed there would be no involvement by law enforcement at all if individuals left restrooms as soon as appropriate authorities asked them to do so.
The Senate expects to pass the legislation on Wednesday. With the change in language, it will bounce back to the House. Rep. Rachel Plakon, a Lake Mary Republican who sponsored the House bill, has not yet replied to an inquiry whether the lower chamber will be amenable to the Senate version.