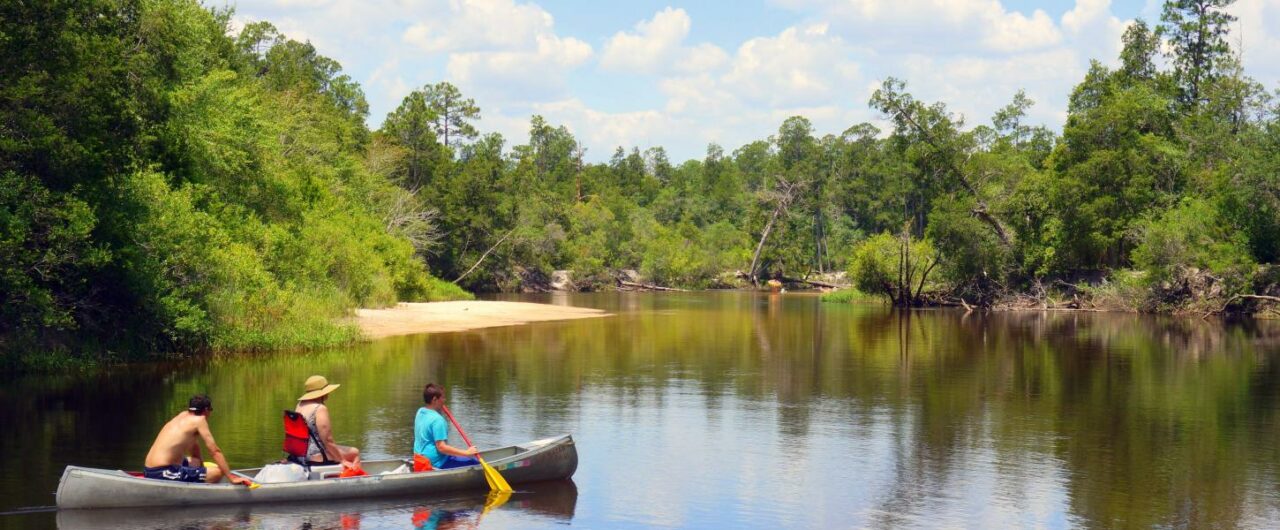 Florida state parks cover around 800,000 acres and 100 miles of coastline.
Floridians can expect to get a jump on everyone else reserving time in state parks now that Gov. Ron DeSantis has signed HB 109.
The law came about because of complaints that third parties took up reservations once the Department of Environmental Protection (DEP) opened up those times. It passed both chambers of the Legislature without a dissenting vote.
The system presently allows for making reservations 11 months in advance. The legislation directs DEP's Division of Recreation and Parks to open up reservations for Florida residents 11 months in advance and, for nonresidents, 10 months in advance.
"As a proud member of the RV Caucus, and somebody who lives in an RV during Session, I want to thank Sen. (Ed) Hooper for opening up more opportunities for Florida residents to be able to enjoy our incredible, award-winning state parks," Zephyrhills Republican Sen. Danny Burgess said when the bill hit the Senate floor.
"This is a place everybody wants to go, and that's for a reason."
Hooper sponsored the Senate companion bill, SB 76.
Reservations would cover state park cabins, campsites, and RV, tent, boat and equestrian sites. Anyone looking to book a campsite more than 10 months in advance would need to provide a valid Florida driver's license number or the identification number from a Florida identification card.
Lakeland Republican Rep. Jennifer Canady carried the bill in the House.
"We have a problem with access," Canady said when the bill came up in the House Agriculture, Conservation and Resiliency Subcommittee.
The bill's passage is good news for Floridians and the campgrounds to which they like to travel, said Marc Dunbar. Dunbar is a lawyer with Dean Mead, the firm representing the Florida Association of RV Parks and Campgrounds and the Florida Recreational Vehicle Trade Association on the bill.
He noted this is one of several legislative efforts that are improving the outlook for state campgrounds. For instance, the recently passed tort reform package was necessary, he said, as insurance companies were canceling policies and otherwise no longer providing coverage for campgrounds.
The only conservation group with a listed appearance on the bill was the Sierra Club. However, organization lobbyist David Cullen said the Sierra Club wasn't involved with the bill — he only filed an appearance so as to not break the rules if asked about it.
The bill was initially limited in scope, but committee input led to expanding the amenities covered.
"We used to do a whole lot of camping, and in fact RVing, and I would include RV sites as well as the on-site, little houses they have in some places," Stuart Republican Sen. Gayle Harrell said when SB 76 came up in the Senate Committee on Environment and Natural Resources.
"Include it all. Let's make sure our Florida residents who are paying for these parks, and we are paying the upkeep for the parks, get first dibs at the beautiful amenities we have out there."
Around 32 million people visited Florida's state parks in the 2021-22 fiscal year. The bills originally set the reservation window at 12 months for Floridians and 11 months for everyone else. But sticking to windows of 11 months for residents and 10 months for non-residents was an easier lift for DEP staff.
Florida state parks cover around 800,000 acres and 100 miles of coastline.
"It's time that Florida residents who paid for these parks enjoy the 175 award-winning state parks we have in our beautiful state," Hooper said.