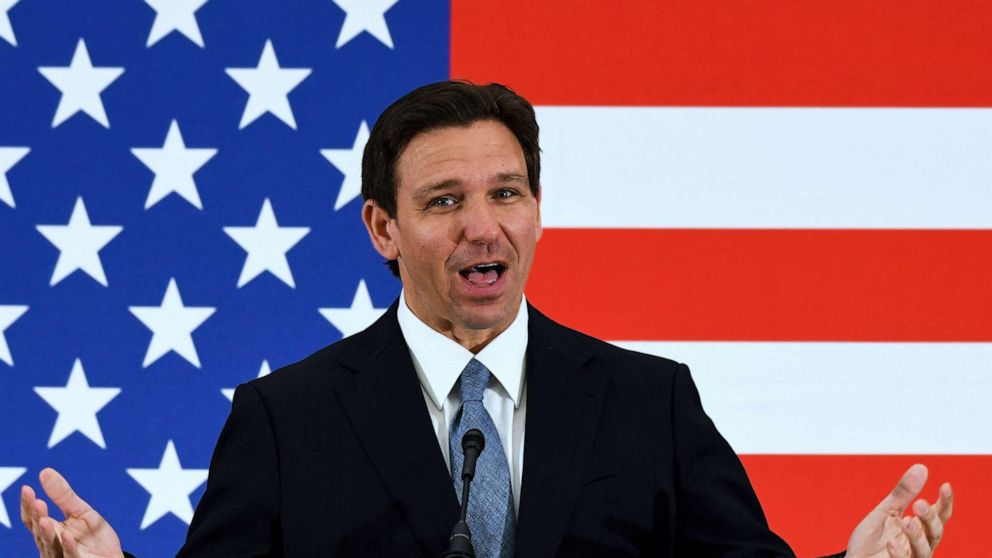 'It's like he's got a disaster on his hands.'
Gov. Ron DeSantis offered a fiery response to Mexico's President in the wake of claims that Florida's immigration policy was "immoral."
"You know, you have this Mexican President, he's criticizing Florida for enacting laws against illegal immigration," DeSantis said about Andrés Manuel López Obrador in Fort Myers.
The Governor's response came four days after the Mexican President blasted DeSantis in a press conference.
"Why does (DeSantis) have to take advantage of people's pain, of migrants' pain, of people's need for political gain," López Obrador said, as reported by POLITICO. "This is immoral. This is politicking."
"Now I found out that the Florida Governor — imagine, Florida, which is full of migrants — is taking repressive, inhumane measures against migrants in Florida because he wants to be a candidate," López Obrador added, referencing $12 million budgeted for relocating illegal immigrants. "Can't he not make another proposal to convince people?"
DeSantis didn't respond to the substance of López Obrador's claims, preferring instead to focus on Mexico's internal issues.
"It's like he's got a disaster on his hands. He's got cartels that are totally out of control that are running his country, and all the millions of people coming into our country, they're all going through his country," DeSantis said.
"I mean, what kind of a country just allows people by the millions to just traverse through like that?" DeSantis asked Friday, adding that there is a "lot of leverage points that can be used" against Mexico.
DeSantis may have waited four days to offer a response to López Obrador, but his rapid response staff was quicker on the draw.
"Again, the corporate media (and the president of Mexico) are intentionally conflating illegal & legal immigration. It's like they don't think words have meaning. Insulting level of dishonesty has become normalized," contended Christina Pushaw, a former official spokesperson who has since moved to the campaign side.
DeSantis has out-of-state campaign appearances scheduled this weekend. He will be in Peoria, Illinois, Friday night and in Iowa for two events Saturday.