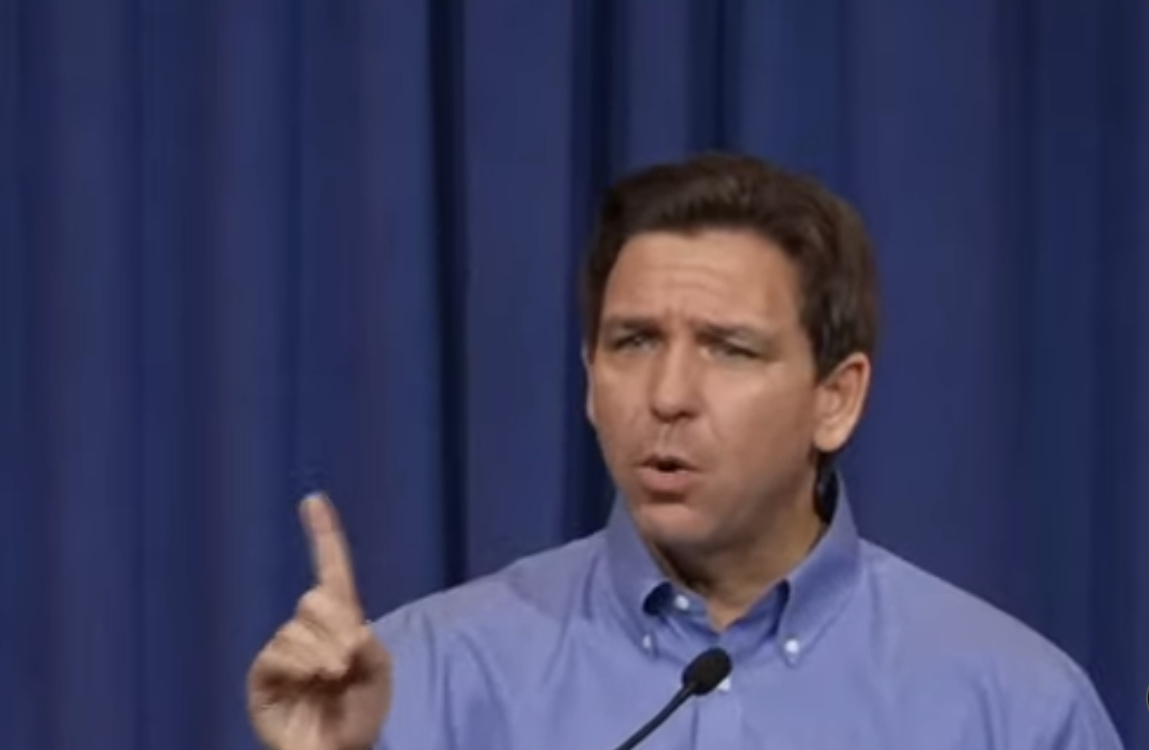 The Governor also cites DEI, gender ideology as problems in the armed forces.
In Iowa Saturday, Gov. Ron DeSantis said "drag queens" were part of the reason people didn't want to enlist in the United States military.
"When you see videos of folks recruiting for the military services using things like drag queens, you know, that is just fundamentally wrong," DeSantis said in Sioux Center at the Feenstra Family Picnic, a major confab of Iowa Republicans.
The U.S. Navy, which DeSantis was a member of, used a female impersonator as a "digital ambassador." The service member, named Joshua Kelley, performs as "Harpy Daniels."
DeSantis will sign legislation cracking down on drag shows later this Spring.
The bill authorizes state government officials within the Department of Business and Professional Regulation (DBPR) to suspend or revoke the liquor license of any establishment that admits minors to a live, adult performance, which could include "lewd conduct, or the lewd exposure of prosthetic or imitation genitals or breasts," meant to appeal to "prurient, shameful, or morbid interests … without serious literary, artistic, political, or scientific value for the age of the child present."
DeSantis harped on other culture war battlegrounds in his Iowa remarks, which he claimed impeded recruitment efforts.
"The military has lost its way on some of this stuff. They are politicizing what being in the military is. They are embracing concepts like (Diversity, Equity, and Inclusion), they are embracing things like gender ideology," DeSantis said.
The Governor added that "we need to get the military focused on what it's supposed to be."
"I don't want to run into any more veterans saying, 'You know, governor, I don't think that I would want my son or daughter to join the military anymore.'"
DeSantis suggested that people were more motivated to serve back during the Global War on Terror than now.
"And even in some of the worst days in Iraq, you still had people that wanted to sign up and come knowing they would get sent to Iraq because it meant a lot to them to wear the uniform of our country and they wanted to serve," DeSantis said.
"And I can tell you, I was always proud of wearing that uniform. I could have made a boatload of money. I had a lot of great academic pedigree. I had worked hard to achieve that, but I chose to do that," DeSantis said, adding that "the satisfaction of knowing you're wearing the cloth of your country was better than anything money could buy."
—
Anne Geggis contributed reporting.