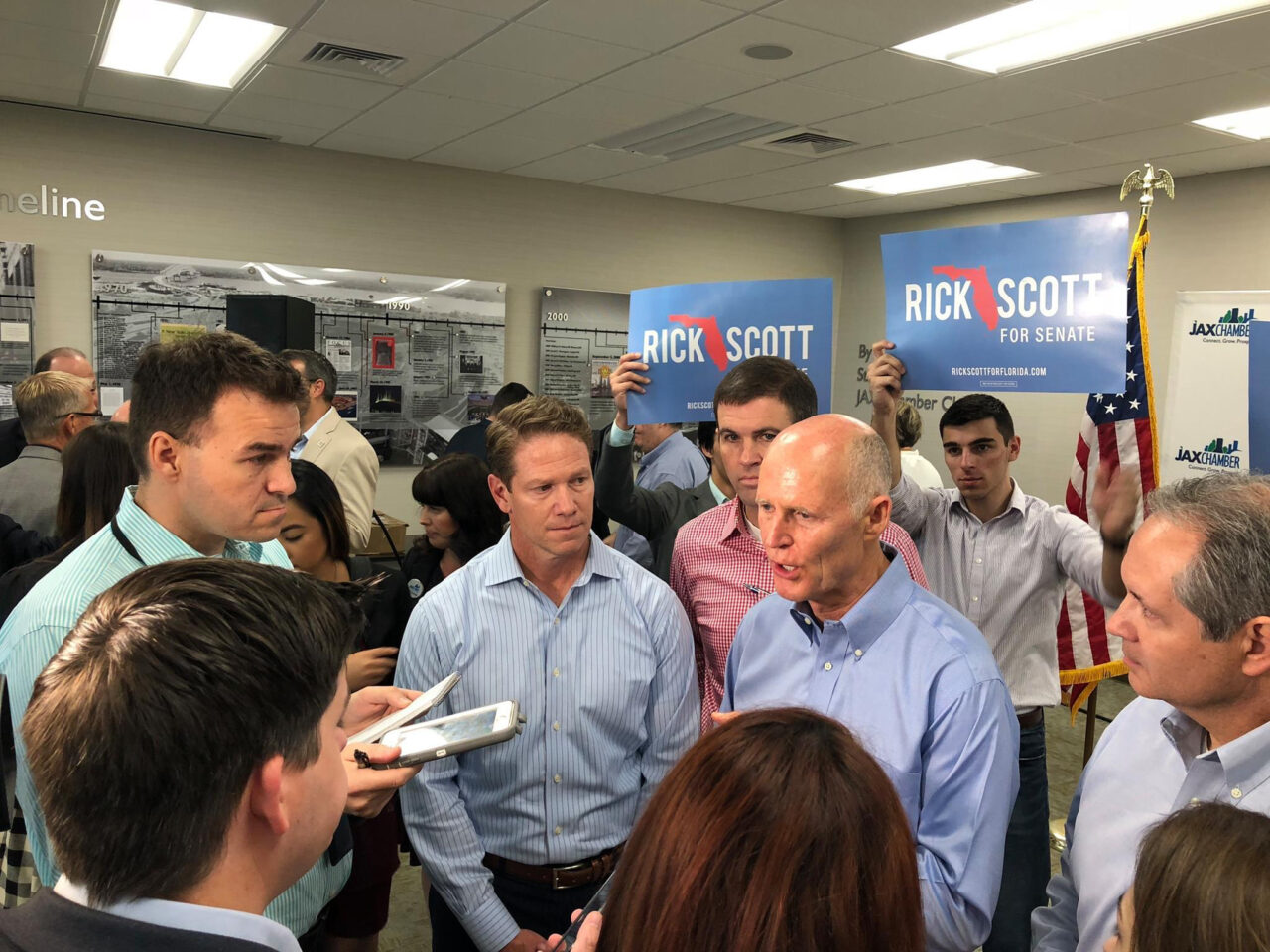 Starpower for the stretch run.
Starpower is coming in for the Daniel Davis mayoral campaign Sunday.
Sen. Rick Scott is Jacksonville-bound to knock doors at 2 p.m. with the candidates. They will kick off at Chimney Lakes Elementary School in the Argyle Forest neighborhood, reaching voters with hours to go in the early voting period ending Sunday.
Scott and Davis will be with Sheriff T.K. Waters and other elected Republicans and candidates.
Scott's appearance comes as Democrats hold an advantage in early voting, of nearly 4,900 votes at this writing Saturday afternoon, which translates to D+4.25%.
Republicans are known to dominate Election Day turnout, however, so this advantage could be obliterated Tuesday.
Though turnout is trending Democratic, it is also trending geriatric. Andrew Pantazi of The Tributary notes that the average voter thus far is 66 years old, and two-thirds of voters have been at least 60 years of age.
Davis finished second in March to Democrat Donna Deegan, finishing roughly 15 points behind her, but good enough to make the runoff. Polling has shown a dead heat, and it's possible that Scott will help Republicans close strong.