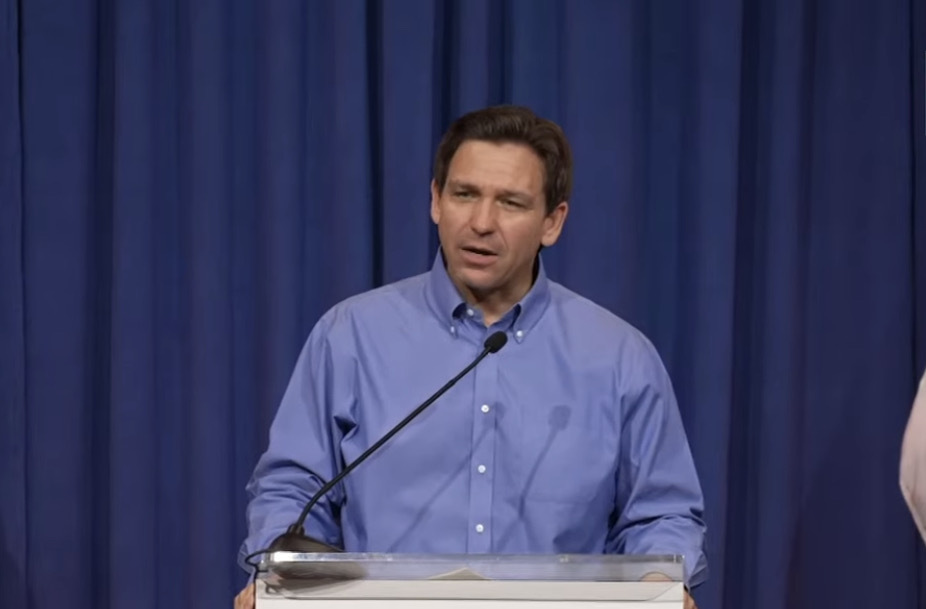 The Governor recently said Florida was the 'Utah of the Southeast,' so this continues a theme.
Gov. Ron DeSantis returned to Iowa Saturday for the Feenstra Family Picnic in Sioux Center.
The Florida Governor offered high praise for the Hawkeye State, though it was probably familiar to those who have heard more than one of his speeches.
"I was here in March and someone kind of took note and they're like, 'Man, look at all the stuff Iowa is doing. Iowa is like the Florida of the Midwest.' But I just want to let you know, after watching all the good stuff you've done in Iowa, it may be that Florida is the Iowa of the Southeast," DeSantis said.
The remarks, which DeSantis repeated verbatim in Cedar Rapids in the evening, were essentially a rehash of those made at the Utah Republican Convention last month.
DeSantis said then he "was recently visiting with some folks in Iowa and people said, you know, Iowa, they're really the Florida of the Midwest with all the conservative stuff they're doing. Well, let me just tell you maybe it's a little secret, but it might just be that Florida is the Utah of the Southeast."
This continued a theme of idiosyncratic DeSantis asides.
In the Granite State addressing the New Hampshire GOP at the Amos Tuck Dinner, the Governor suggested Floridians were not proud of the state before he arrived on the political scene.
"I was born and raised in Florida, and it's only been recently that we've developed a sense of state pride ourselves," DeSantis said. "We're proud to have stood up for freedom in the last few years when it wasn't easy. We did it our own way and I'm proud of that."
"But I must admit we draw inspiration from the people here in New Hampshire," DeSantis continued. "Because more than any other state, you don't mince words when it comes to your stand on liberty. You say it very clearly: Live Free or Die."
DeSantis also told an Ohio crowd he was one of them. Addressing the Butler County Republican Party's Lincoln Day Dinner, he said that he represented so-called "Ohio values."
"I can stand here representing Ohio values because the two most important women in my life (are from Ohio)," DeSantis said. "My mother is from Youngstown, and my wife is from Troy, and so my family reflects your family."