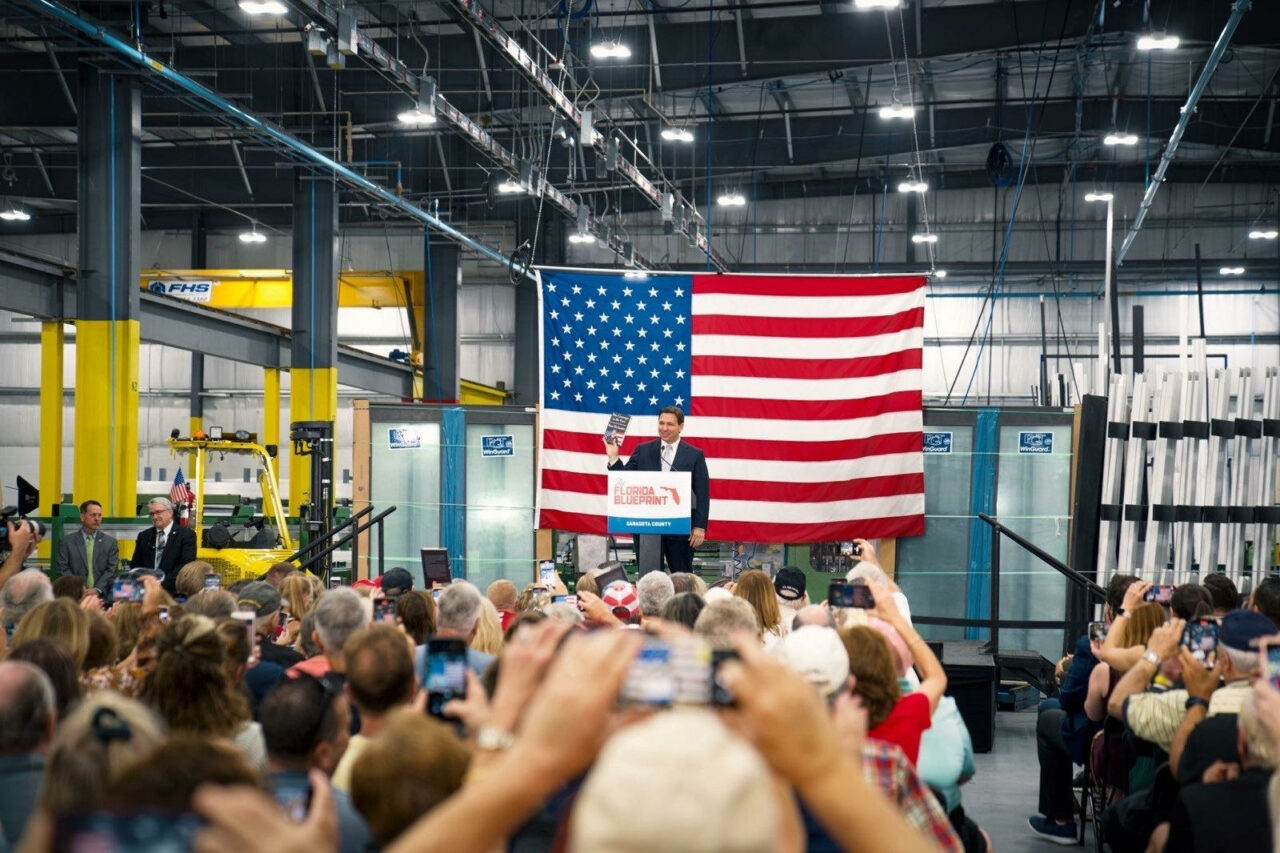 The Governor will woo Granite State Republicans weeks before the end of the Legislative Session.
"America's Governor" is headed to the Granite State before Sine Die.
In the latest indication that Ron DeSantis is running for President, he will be in New Hampshire on April 14, where he will headline the New Hampshire GOP's Amos Tuck Dinner, as reported first by Fox News.
DeSantis has already been to Iowa this month, making what appears to be an early pitch to caucus voters. The April address will allow him to test the waters in New Hampshire, home of the first-in-the-nation Primary that has historically been a testing ground for White House hopefuls.
Polling of the still-nascent 2024 Republican field has been all over the place.
A poll of 384 likely GOP Primary voters conducted between March 3 and March 5 by Emerson College finds former President Donald Trump taking 58% support, 41 points over DeSantis, in a distant second place with 17%.
New Hampshire Gov. Chris Sununu took third place with 7%, one point ahead of former United Nations envoy Nikki Haley. Former Vice President Mike Pence had 4%, good for fifth place, with other potential candidates even farther back.
Trump celebrated that result on Truth Social, bashing DeSantis and Sununu along the way.
"Great numbers in New Hampshire! They are smart up there and will never vote for a disciple of Paul Ryan, who worked hard to cut Social Security and Medicare and raise the minimum age of Social Security to AT LEAST 70; or a nasty and selfish Governor, who should have run for the Senate instead of wasting time and money running for President, where he has ZERO chance of winning!"
The Emerson poll presents a marked outlier from other Granite State surveys that have seen DeSantis more competitive with Trump.
One survey conducted for the New Hampshire Journal by Coefficient Polling showed Trump with a double-digit lead over DeSantis and the rest of the field in January. The former President pulled 37% support among the 506 likely GOP Primary voters polled over two days, with DeSantis mustering 26% and Sununu with 13%.
Meanwhile, other polls have gone DeSantis' way. The most recent Granite State Poll, conducted by the University of New Hampshire Survey Center, shows the Florida Governor with 42% support, a 12-point advantage over the former President, with the field farther behind still.