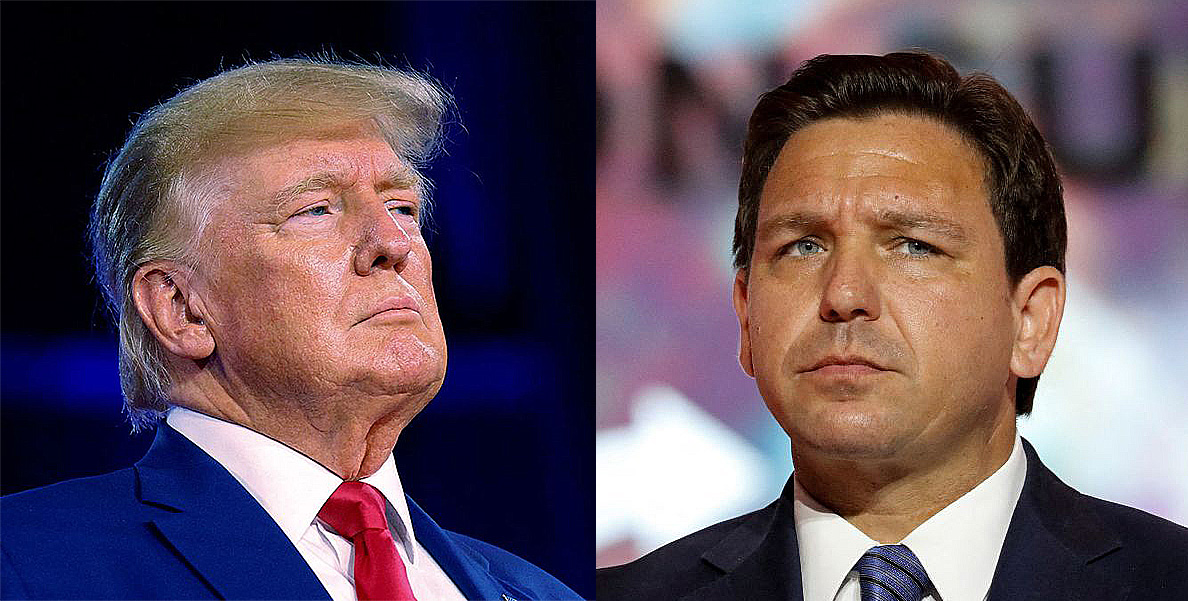 The former President cherry picked a poll from January.
Former President Donald Trump yet again took issue with Ron DeSantis, highlighting a New Hampshire poll from weeks ago showing him ahead of the Florida Governor.
"The most recent New Hampshire Poll has me substantially leading both Ron DeSanctus and RINO Governor Chris Sununu, who the Voters in New Hampshire are getting very tired of and, unlike his father, does nothing to help the Republican Party. Ron's cutting of Social Security and Medicare would devastate New Hampshire — No way they'd go for him!"
Trump's Truth Social post on Monday evening, unfortunately, was more of a half-truth.
The survey, conducted for the New Hampshire Journal by Coefficient Polling, showed Trump with a double-digit lead over DeSantis and the rest of the field back in January. The former President pulled 37% support among the 506 likely GOP Primary voters polled over two days, with DeSantis mustering 26% and New Hampshire Gov. Chris Sununu taking 13%.
The New Hampshire Journal survey runs counter to other polling that goes DeSantis' way. The Granite State Poll, conducted by the University of New Hampshire Survey Center shows the Florida Governor with 42% support, a 12-point advantage over the former President, with the field farther behind still.
Old polls or not, though, Trump says they support his narrative.
"Polls show me doing substantially better against Hopeless Joe Biden than DeSanctus would do. An early forerunner would be the 2020 Election where I did much better than in 2016, getting more votes than any sitting President in History. That Election, however, was massively Rigged. They used the China Virus, the FBI, Twitter, Facebook, and Ballot Stuffing in order to cheat. Good Republicans won't let that happen again!"