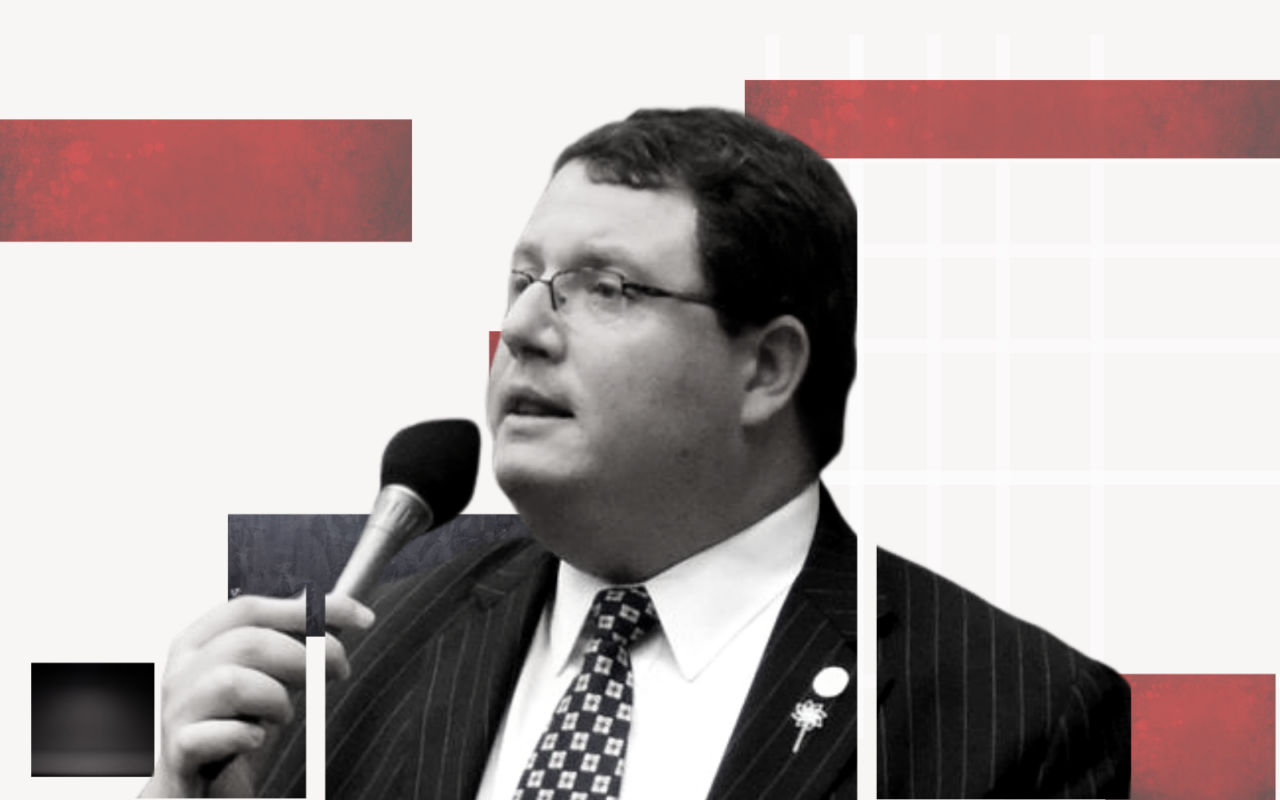 The Senate hopeful has nearly $800k in cash reported, and says there's more.
State Rep. Randy Fine already amassed a solid war chest for his bid for state Senate. Now he's hoping a nearly-$1 million supply of campaign resources deters anyone else running for the open seat.
"I am overwhelmed by the historic level of support I received in the first full month of my race for the Florida Senate," the Palm Bay Republican said.
"From our extraordinary kickoff fundraiser enthusiastically hosted by the Brevard Zoo, to the historic level of support from so many donors, it's clear to me that #ItsGoingToBeFine."
The bulk of pre-Session fundraising for Fine came through his political committee, Friends of Randy Fine. In the month of February, the campaign reported $231,900 in new contributions.
That's the biggest one-month haul ever for the committee in terms of outside donations since it opened in 2016 to support Fine's first House bid.
A significant amount of that money comes from influential political committees in Tallahassee. That includes $25,000 alone from the Associated Industries of Florida.
The medical industry made its support for Fine well known, with $15,000 from the Florida Medical Association PAC reported, and the OD-EYEPAC, the political arm of the Florida Optometric Association, sent in checks totaling $17,500 in February. PhRMA, a committee advocating for the pharmaceutical industry, gave $7,500.
A number of health care companies also wrote checks to the committee. Melbourne-based Clear Choice Health Care donated $10,000 to the committee, as did Centene Management Group and Genuine Health Group. Morse Life Good Government, a political committee tied to MorseLife Health Care, also gave $10,000.
Fine serves this Session as the House Health & Human Services Committee chair.
Other major donations came from The Bellini Family Office, a Tampa-based private equity firm, which gave $10,000.
The committee, in part due to a $500,000 candidate loan sitting in coffers since Fine launched the political committee seven years ago, held $728,901 in cash on hand as of the close of February.
Besides the fundraising by the committee, Fine also raised $54,475 in his candidate account, bringing total fundraising there to $66,125 since he launched his Senate campaign in January. Most of that remains in the bank, with Fine reporting $65,435 in the cash till ready to spend as of the end of February.
Combined with the committee, Fine has $794,336 to dispatch. For the moment, he remains the only candidate filed for the Senate District 19 open seat. Incumbent Sen. Debbie Mayfield is termed out.
A press release from Fine's campaign suggests there's more money ready to report soon. While lawmakers cannot raise money during the Legislative Session, there was a week of March before lawmakers were gaveled in on March 7.
"Once March pre-session contributions are reported, Fine will have almost $1 million in cash on hand between his campaign and political committee," reads a press release from the campaign.