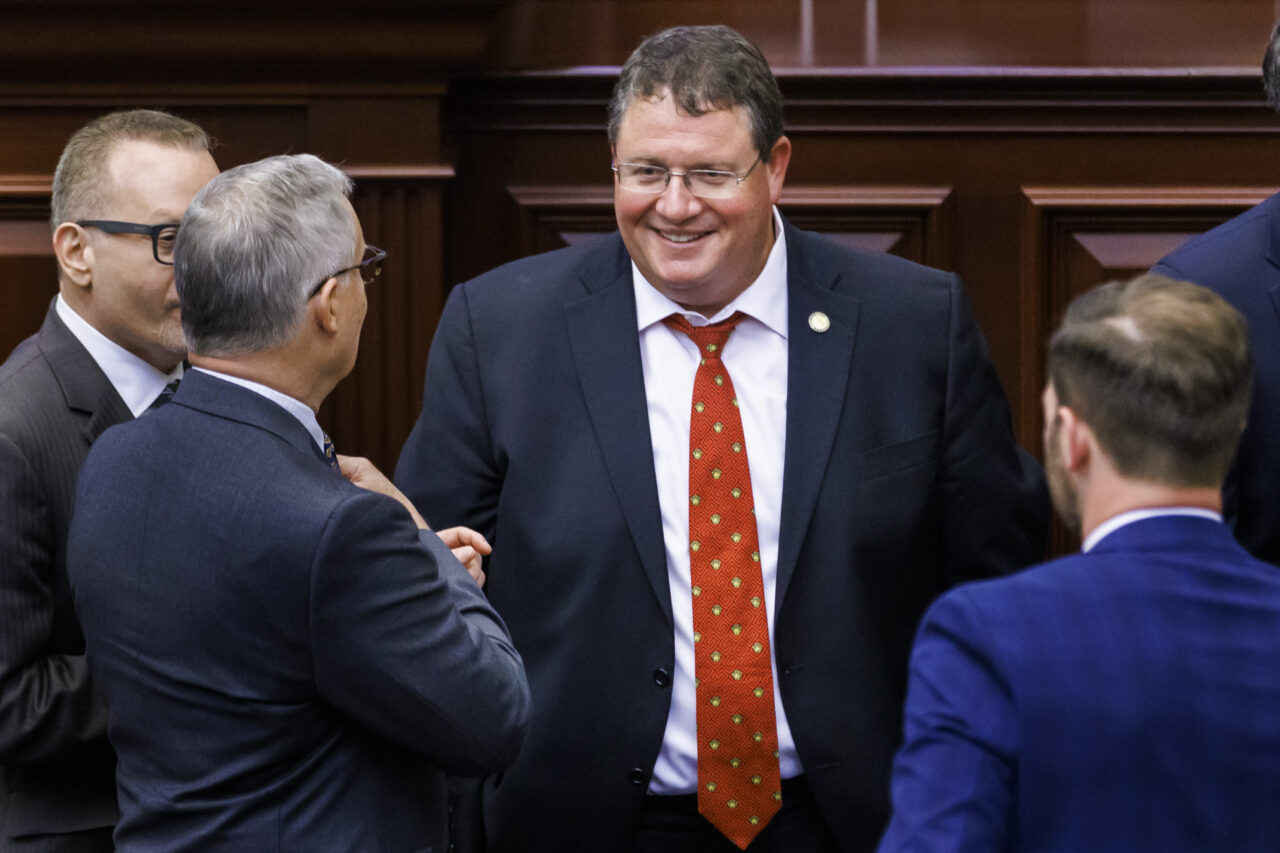 The self-described 'conservative firebrand,' is hitting the ground running with close to $500K in his political committee.
Palm Bay Republican Rep. Randy Fine is just two months into his fourth and final House term, but he's eliminating all doubt as to his future plans.
On Thursday, Fine announced he has filed for the seat representing Senate District 19. The seat's current occupant, Republican Rockledge Sen. Debbie Mayfield, will term out in 2024.
Fine cited his successful legislative efforts in the House to "transform" Florida's public schools and universities, fight illegal immigration and "wokeism," and pursue a multiyear effort to protect the Indian River Lagoon.
"And while we have made amazing progress on so many levels, we now find ourselves facing fights we could hardly have imagined eight years ago — should drag queen story time happen in our schools and town square? Can the decision of our Maker and science be overridden by a surgeon who mutilates a child? Must we teach our children that they are fundamentally racist and that America was founded in evil? The left is stridently and aggressively demanding this," he said in a statement.
"We need tested fighters to defend our children, our families, and what has always made America great. In the name of my children — and yours — I am ready for that fight."
A self-described "conservative firebrand," Fine is hitting the ground running with close to $500,000 in his political committee, Friends of Randy Fine. That includes $51,000 amassed since he won re-election in November to House District 33.
He also already has his campaign leadership in place. Sarasota Sen. Joe Gruters, the Chair of the Republican Party of Florida, will co-chair Fine's campaign alongside Indialantic Republican Rep. Thad Altman and former Senate President Mike Haridopolos.
Each praised Fine, a close ally of Gov. Ron DeSantis, for his conservative reserve and legislative efficacy.
That work includes Fine's successful sponsorship of the largest school choice expansion in Florida history, policies to punish school districts that defy the state's orders against mask mandates, and a measure last year dissolving Disney's self-governing status after the entertainment giant criticized a new law stifling LGBTQ-inclusive lessons in public school classrooms.
Gruters called Fine "one of the smartest and hardest working members of the Florida Legislature."
"In the Senate, he will continue to be a champion of the people and will help Gov. DeSantis keep Florida free!" he said in a statement.
Altman, whose three decades of political experience includes prior service in the Senate, House and on the Brevard County Commission, argued Fine is the most effective legislator he's ever seen.
"With his extraordinary track record fighting for parental rights, protecting our environment and standing up for our values, Brevard will have no greater champion," he said.
Haridopolos, a business and political consultant who from 2010 to 2012 presided over the largest Republican Senate majority since Reconstruction, expressed similar enthusiasm for Fine's Senate candidacy.
"For six years, when Brevard County has needed to get the job done, we have turned to Randy," he said. "They say politicians are either workhorses or show horses. Randy is the rare example of both. Brevard County needs its strongest fighter for the next four years, and I am proud to endorse him!"
Fine has proven himself to be a strong fundraiser in past elections. During the 2022 cycle, he amassed more than $762,000 between his campaign account and PC — 17 times more than his Democratic opponent, whom he beat by 12 percentage points.