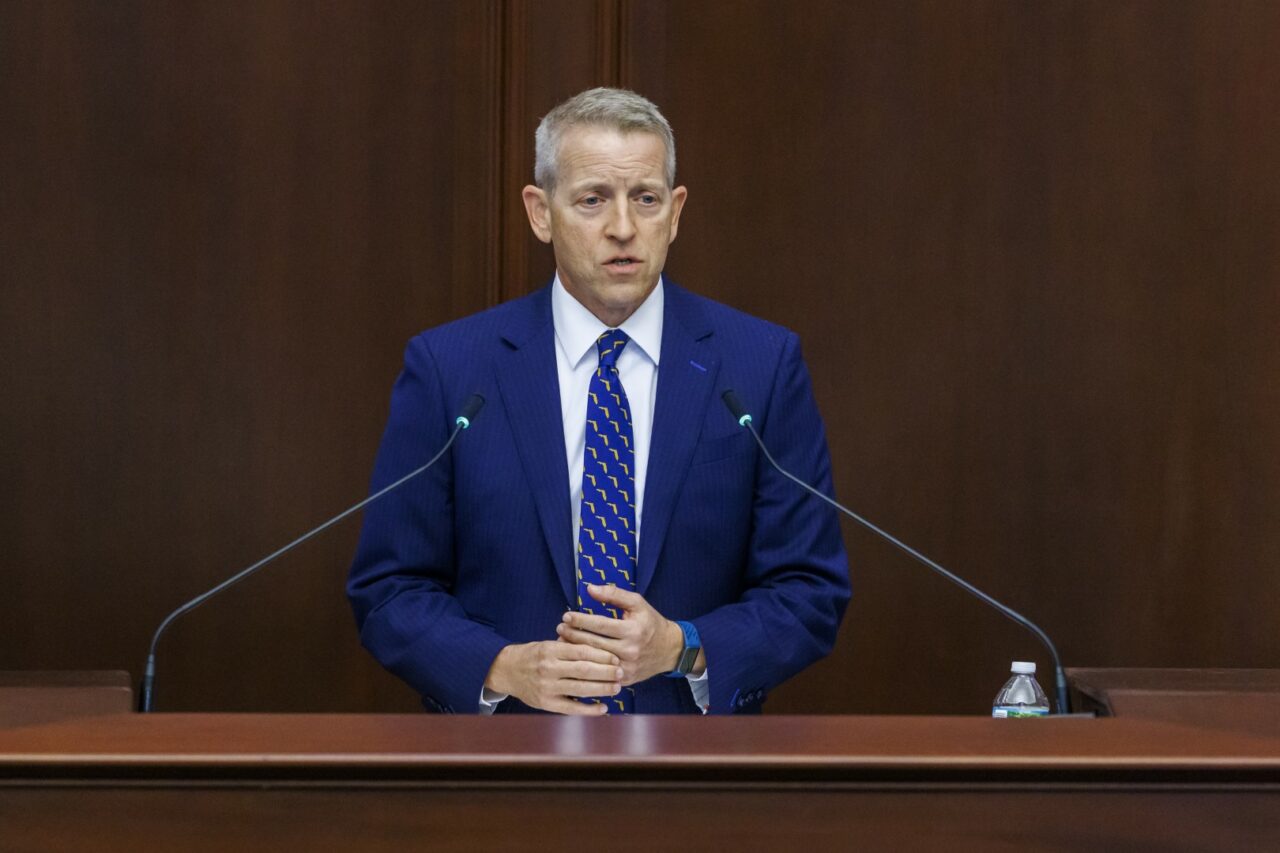 'HB 1 will give every parent the freedom to customize their children's education with a learning program that fits their unique needs.'
Parents of a K-12 public school-age child in Florida would be eligible to receive a voucher to send their student to a private school next year under a bill filed in the Florida House.
The bill (HB 1) is a top priority for House Speaker Paul Renner, a Palm Coast Republican, who touted the measure at a press conference Thursday.
"School choice empowers parents, creates competition, fosters innovation and raises the level of excellence in all of our schools," Renner said. "HB 1 will give every parent the freedom to customize their children's education with a learning program that fits their unique needs."
However, there was immediate pushback from House Democrats, who decried the bill as an erosion of funding and support for public schools.
"This (bill) is a continuation of Republican attacks on our public education system that helped create the American Dream by providing education to the rich and the poor alike," said House Democratic Leader Fentrice Driskell of Tampa. "Our public school system truly is the great equalizer but my Republican colleagues clearly do not believe that it should continue to be."
Starting with Gov. Jeb Bush in 1999, Florida has led efforts to install and expand school choice programs. The bill would remove nearly all eligibility parameters on the Family Empowerment Scholarship program, which is currently limited to households earning at or below 375% of the federal poverty level.
If the bill passes, a family of four with an income of more than $104,063 per year would be eligible for scholarships worth $7,250 to $7,850 per student. The bill, though, will keep the priority for handing out scholarships in current law that are given to households making less than 185% of the federal poverty level, or $51,338 per year for a family of four.
Renner said other portions of the bill would eliminate the 9,399 special needs students on a waiting list for scholarships serving disabled students. An exact funding level for the bill isn't yet available.
Moreover, the bill allows parents who home-school their children to be paid under the scholarship program, although that's limited to 10,000 students.
Renner said he was unconcerned about opening the program up to allow wealthy families who might already send their children to private schools to receive taxpayer funds. He noted the preference given for households making 185% of the federal poverty level and said preference and funding would go toward clearing the waiting list for special needs scholarships.
"Universal choice is universal choice; we don't pick winners and losers," Renner said. "However, the bill sets forth the priority for people that have limited income to receive scholarships. It also puts at the front of the line — and the lion's share of the funding for this bill is for — children with unique abilities to make sure we clear that waitlist."
The measure quickly drew support from other House leaders and school choice advocates.
"The goal of providing more choice, more freedom and greater opportunity for families and students is paramount to educational success and moving Florida forward," said House Appropriations Committee Chairman Tom Leek, an Ormond Beach Republican. "I eagerly look forward to working with the Speaker and my House colleagues on this effort."
Americans for Prosperity (AFP), a free-market advocacy group backed by industrialist Charles Koch, has been pushing for universal vouchers for eight years.
"These proposals, including universal education savings accounts, represent commonsense reforms that will help parents and students obtain more freedom and educational choice," said Skylar Zander, AFP Florida state director. "While Florida has long led the nation on the path toward educational freedom, other states have recently taken aim at one-upping us."
No similar bill has been filed in the Senate, but Senate President Kathleen Passidomo, a Naples Republican, said she backs the proposal.
"This historic legislation empowers parents, ensuring they direct the significant funding Florida taxpayers are dedicating to education to the best education program for their child," Passidomo said in a released statement. "Here in the free State of Florida, we trust parents to make the best decisions for their children. This visionary bill ensures school choice remains a reality for every child in every family across our great state by providing parents the chance to guide how and where the funding for their children's education is spent."
Renner said that while Gov. Ron DeSantis hasn't seen the specifics of this bill, he's been supportive of school choice expansion bills in the past.