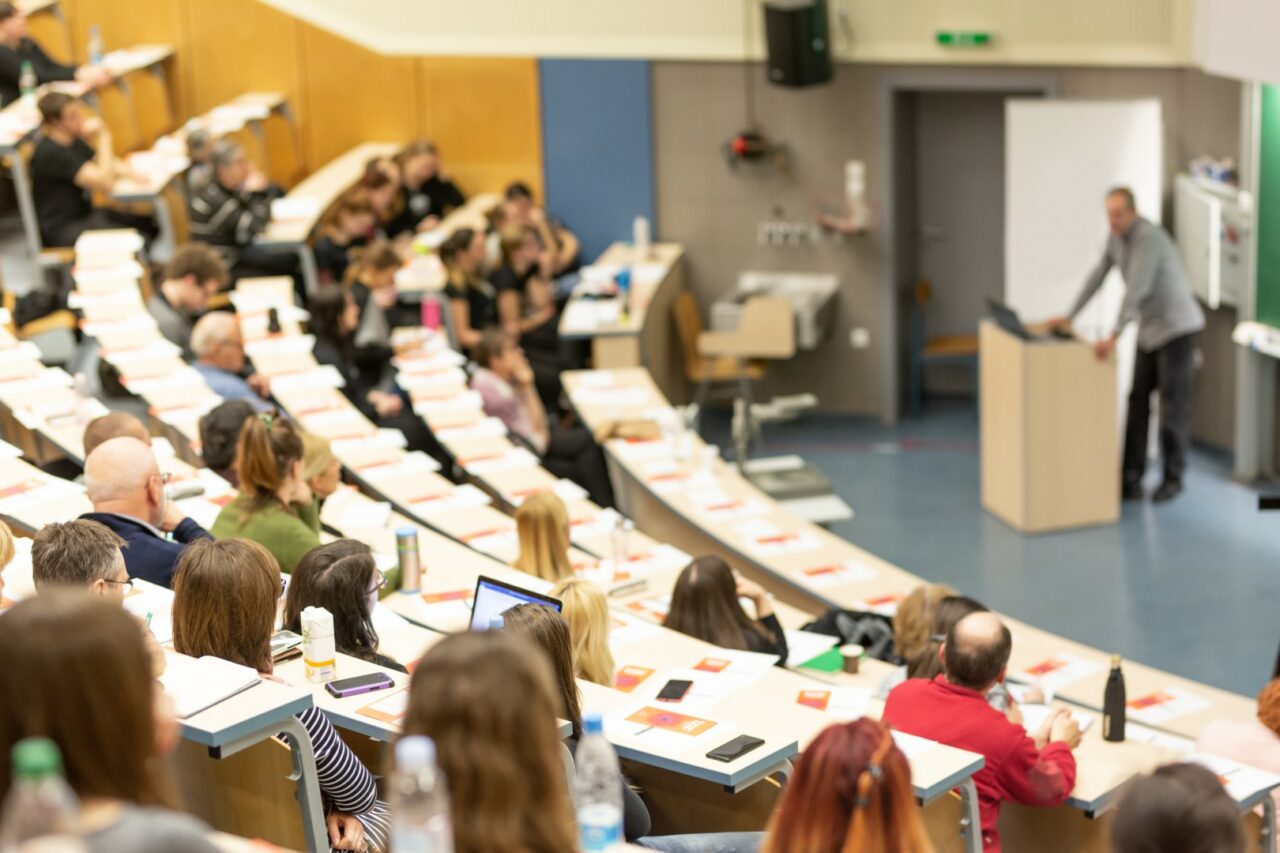 The legislation's sponsors cited incidents in other states in arguing for the bill.
Gov. Ron DeSantis is signing legislation that would more closely regulate the diversity of speakers at the state's universities and colleges — and guard against a purported political bent in public higher education.
The legislation (HB 931) will create an Office of Public Policy Events through the Board of Governors and the State University System that would put a satellite office on each campus. Those offices would ensure speakers representing "multiple, divergent and opposing" viewpoints be presented.
Republican sponsors of the bill say they are taking on a monoculture they believe has developed on campuses. In committee, they've cited incidents around the country, including one at Stanford University where students heckled and shut down a judge who refused to call a transgender woman by her preferred pronouns.
With the sound of protest in the background, the Governor again cited that incident, and another at San Francisco State University during which a female collegiate swimmer said she was assaulted at an event opposing transgender women athletes competing against cisgender women.
"That is wrong and I think it shows a cancer that has developed at some of these institutions amongst the students that's antithetical to what a higher education is all about," DeSantis said.
Democrats, however, have called the legislation an answer in search of a problem. They have argued that the state's higher education institutions are the home of plenty of diversity of thought, pointing to the state's consistently high rankings nationally.
Democrats also raised the alarm that the wording of the bill could mean the state's universities and colleges have to find speakers to make the case for the Nazis or Holocaust denialism, or maybe the benefits of chattel slavery.
The bill's House sponsor said Florida is leading the nation in enacting a law pushing against the so-called campus monoculture.
"These universities, for too long, have put a premium on people that look different, but think the same," said Republican Rep. Spencer Roach. "That's not diversity, that's conforming. That's what we're trying to change here."
The measure would mandate a schedule of events be posted and a video library of all forums and debates be available online for at least five years after an event. It would also specifically prohibit Florida's public institutions of higher education from asking anyone to submit to a particular political loyalty test as a condition of employment or admission.
The legislation is one of a number of bills seeking to reshape higher education, or at least change current practices. Other bills are taking on tenure and institutional promotion of diversity, equity and inclusion.
The bill's Senate sponsor, Rep. Keith Perry cited a question in an application at Florida Atlantic University as an example of the problem. The question read, "How can you play an active role in addressing and dismantling systemic racism?" Perry argued that framing assumed it was a fact that systemic racing still exists.
At the bill signing, Roach was among the lineup of speakers who poked fun at the sounds of protest outside.
"One of the things America's Governor (DeSantis) is fond of saying is that Florida is where 'woke' goes to die," Roach said, to a swell of applause. "What you're hearing outside, that's what 'woke' sounds like when it goes to die."
A charge of laughter rippled through the crowd.