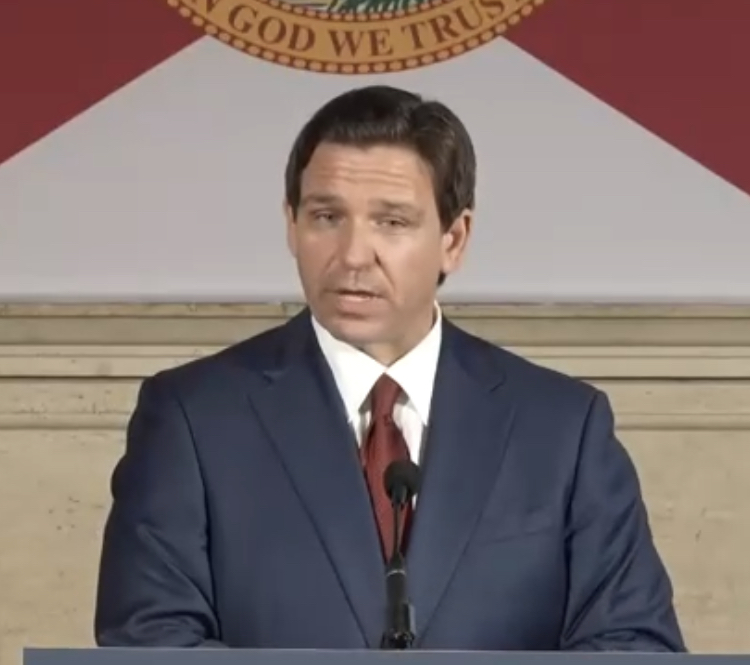 'The law is that you have to be here legally to be able to be employed.'
If workers aren't in the United States legally, Gov. Ron DeSantis doesn't want them working in Florida at all.
That's the strong message the Governor delivered during remarks in Sarasota.
"In the state of Florida, our laws have been long-standing. They are what they are. And I think that when you're living by that and enforcing that, I think we're stronger as a result."
Asked about potential worker shortages in agriculture and construction, two core sectors in the Sunshine State, DeSantis (who has called previously for the border to be "shut down immediately") took the side of law and order.
"The law is that you have to be here legally to be able to be employed. That's been the law for forever. And so when we have something like E-Verify, that's a tool to make sure that long-standing Florida law is enforced," DeSantis said.
"You can't build a strong economy based on illegality."
Legislation passed in 2023 further enhances the state's ongoing crackdown on illegal immigration, offering a number of provisions, such as:
— Making driver's licenses that other states issue for undocumented migrants invalid in Florida.
— Requiring hospitals that get Medicaid funding to collect data on a patient's immigration status.
— Requiring employers of more than 25 employees to use the E-Verify system to ensure each new employee is in this country legally.
— Upgrading penalties for those employers caught not ensuring that all employees are in the country legally, including suspension of violators' licenses to operate.
— Criminalizing bringing undocumented immigrants into the state.
— Allocating $12 million for migrants to be relocated forcibly.
DeSantis blames President Joe Biden "and his recklessness of opening the border."
"You have criminal aliens coming into our country. You have people on the terrorist watch list coming into our country. It's a total, total disaster. Part of the reason, though, you're seeing those numbers is because people feel that there are carrots to be able to come, that the U.S. isn't going to enforce its laws, that states aren't going to enforce its laws," DeSantis said.
"There's people coming from all around the world going through that Mexican-U.S. border," DeSantis added. "What they've basically been told is if you come illegally, you know, you're going to get like a piece of paper to come to a court date three or four years into the future. So then just go into the interior of our country. How is that serving as a deterrent?"
___
Anne Geggis of Florida Politics contributed to this report.