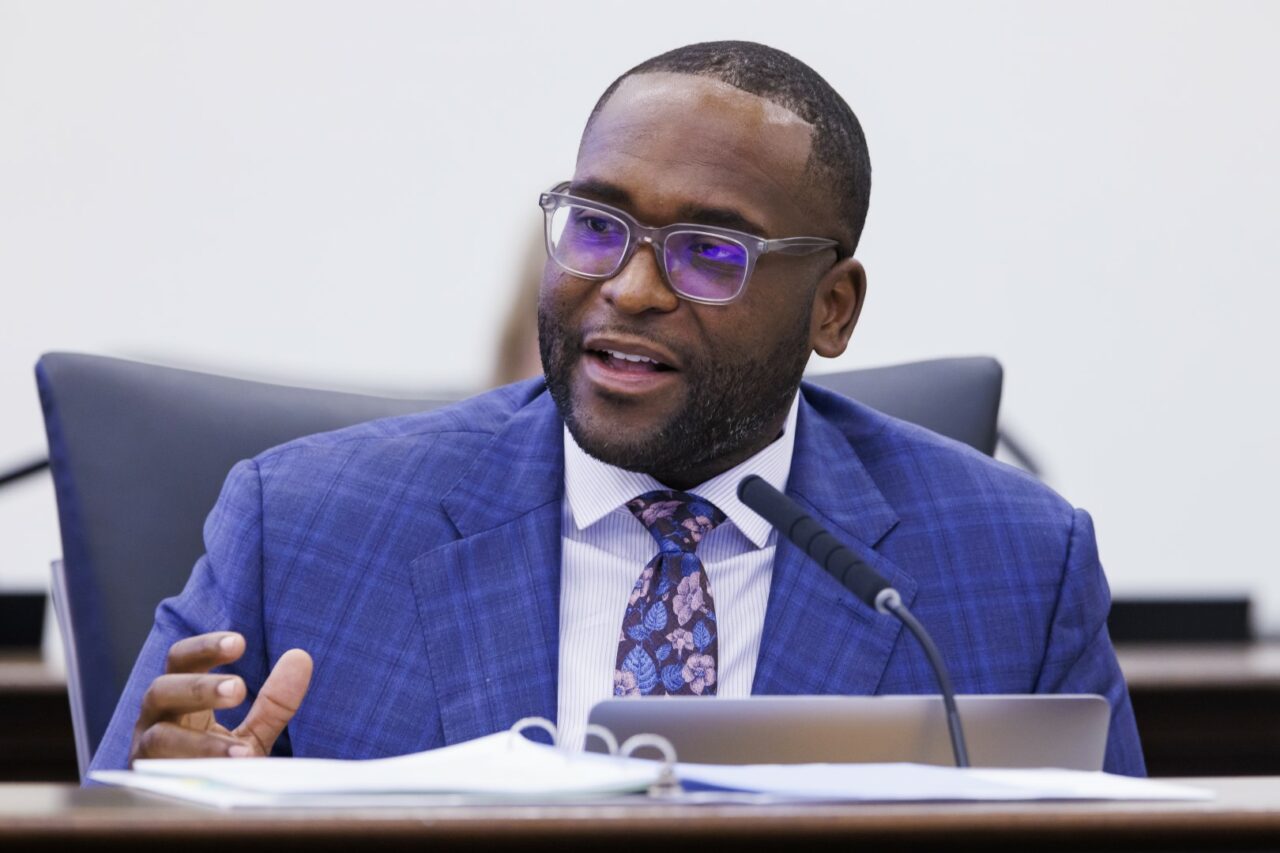 The bills received unanimous support in both chambers of the Legislature.
Two bills meant to improve career guidance services and progression plans for public school students in Florida will soon become state policy.
One measure (SB 196) will allow students who are awarded high school certificates of completion to enroll in programs at district career centers and other such schools.
The other (SB 290) requires public schools — with the consent of parents — to establish comprehensive progression plans for students with disabilities, beginning in prekindergarten.
Gov. Ron DeSantis quietly signed the bills Wednesday.
"These laws are a significant milestone for the state of Florida and will undoubtedly have a positive impact on the lives of countless students across our great state," said Miami Gardens Democratic Sen. Shevrin Jones, the bills' sponsor.
"By prioritizing the needs of our students, we are fostering an environment that encourages academic excellence, personal growth, and equal opportunity for all."
An educator in private life, Jones included both measures among his priority bills he highlighted with Florida Politics ahead of the 2023 Legislative Session. Both attracted bipartisan co-sponsors and unanimous support.
SB 196 requires school districts to inform parents and students in middle school about personalized academic and career plans, developed in consultation with a certified school counselor, that includes information on technical education graduation pathway options and work-based learning opportunities.
For high school students, it expands the notification requirement for parents of students to include details about career and academic planning options, as well as foundational and soft-skill credential programs.
Democratic Rep. Kristen Arrington carried the bill's House analog, which was co-sponsored by Republican Reps. Linda Chaney, Rick Roth and Dana Trabulsy, and Democratic Reps. Dan Daley, Jervonte Edmonds, Anna Eskamani, Yvonne Hinson, Johanna López, Susan Valdés and Marie Woodson.
SB 290, which Democratic Sen. Lori Berman co-sponsored, authorizes parents of children with disabilities to retain their children in prekindergarten if the child has a disability. At age 4, the parents and child must receive consultation from an "individual education plan team," which will develop an individual education plan (IEP) fully funded through the Florida Education Finance Program. Among other things, the plan must include intensive literacy interventions to ensure the student is keeping up.
It also revises the state's "good cause exemptions" to allow a student with a learning disability in grade 3 who is "severely below grade-level" to be promoted to grade 4 if he or she was held back while in pre-K.
Reps. Robin Bartleman and Fred Hawkins, a Democrat and Republican, respectively, sponsored a House version of the bill. Republican Reps. Jennifer Canady, Alina Garcia and Alex Rizo joined Eskamani, Woodson and fellow Democratic Rep. Allison Tant as co-sponsors.
Students with disabilities already "get a great deal of support" in Florida, Jones said. "But we need to make sure we have enough parameters around those students so they don't fall through the cracks as they matriculate through our education system."
Both measures go into effect July 1.