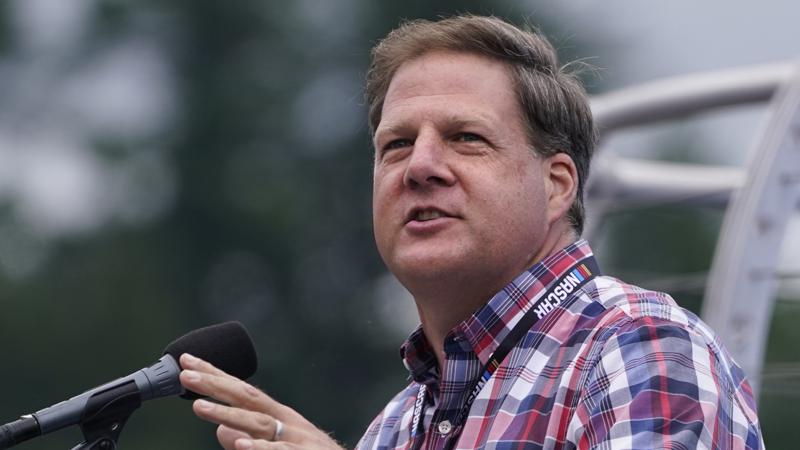 The Granite State Governor is a 'favorite son' in one new poll.
The Granite State presents an increasingly rocky terrain for Ron DeSantis, at least according to one new survey.
A National Research Inc. poll of 500 likely voters in the 2024 Republican Presidential Primary shows DeSantis and Gov. Chris Sununu statistically tied for second place.
"Former President Donald Trump holds a 21-point lead over DeSantis in a multi-candidate ballot, 39%-18%. But the unique story in New Hampshire is the fact that Gov. Sununu is essentially tied with Gov. DeSantis for second place, garnering 17% of the vote," the polling memo asserts.
This is especially stunning given DeSantis just rolled out 51 endorsements from New Hampshire legislators.
"Sununu is a top tier candidate in New Hampshire as a 'favorite son' candidate," the memo continues. "This is hurting Gov. DeSantis and the rest of the field, as it absorbs much of the 'not Trump' vote. Trump holds double-digit leads over key subgroups, such as those who are most engaged."
Sununu takes just 4% support from those who regard Trump and DeSantis favorably; they have 57% and 20% respectively among that cohort. He also is behind both Trump and DeSantis among super voters, with Trump's 45% leading DeSantis (19%) and Sununu (13%).
But voters who have seen ads for DeSantis and Trump, perhaps ironically, seem to be Sununu's strength. While Trump still leads with 38% of that subset, Sununu's 20% marginally tops 19% for DeSantis.
The survey was conducted May 15-17. The margin of error is +/- 4.38 percentage points.
This is the latest New Hampshire poll to show DeSantis far behind Trump, but the first to show Sununu as a second-place threat.
In April's Granite State Poll from the University of New Hampshire Survey Center, Trump led DeSantis 42% to 22%, with Sununu taking 12% support.
A poll from J.L. Partners shows the Florida Governor way behind Trump also, but still comfortably ahead of Sununu. The former President nearly triples DeSantis' vote share, 51% to 18%, with Sununu drawing 10% in third place.