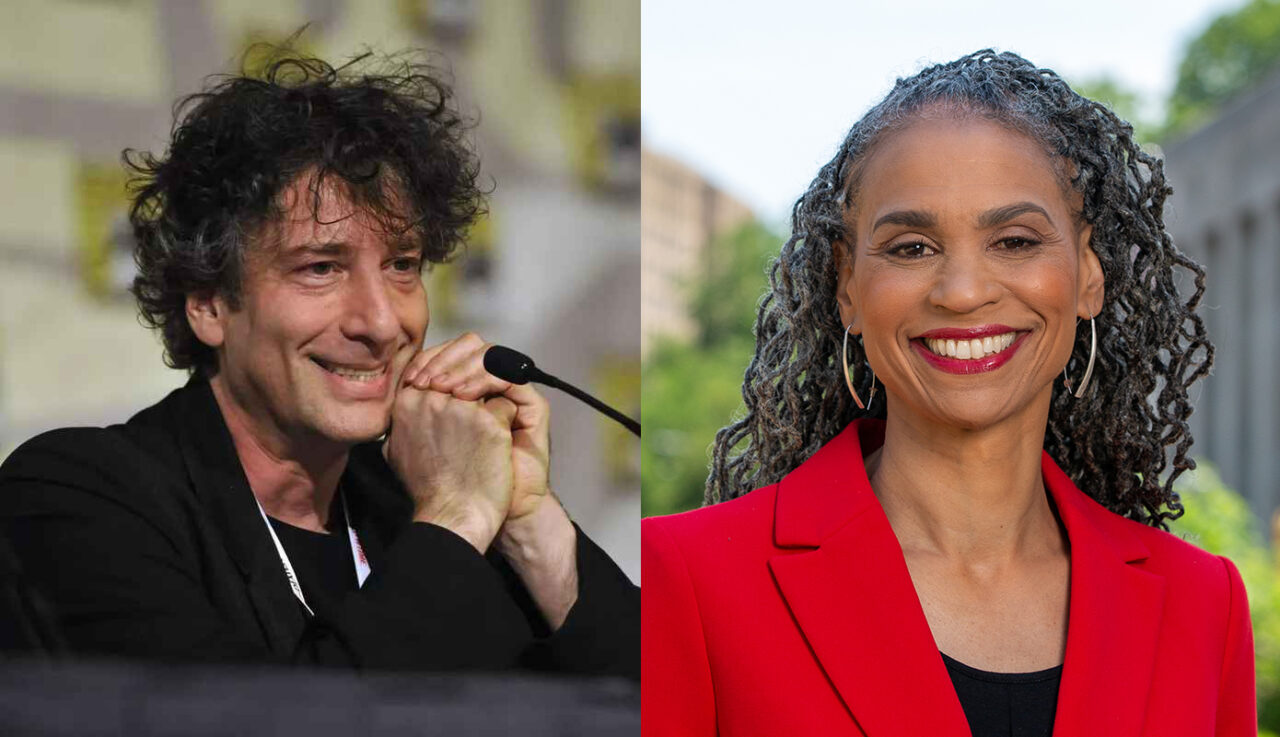 The progressive voices shared their message at an alternative graduation ceremony.
As New College students held an alternative graduation amid the state's campaign to remake the liberal institution, author Neil Gaiman sent a video commencement address to those students.
Gaiman tasked students to remain fighters against genocide and extremism. The American Gods writer has a history of appearances at New College, and said he first went in 2008 with his cousin, the late Helen Fagin, a Holocaust survivor who donated a collection of historical documents to the school's library.
"She left New College an unparalleled collection of literature about the Holocaust, including Nazi literature," Gaiman recalled. "She hoped the collection would serve as an inspiration to future generations of new college students in preventing the evils of genocide and dehumanization around the world."
Gaiman's video address was only one speech heard by New College graduates. Leadership Conference on Civil and Human Rights Maya Wiley gave a commencement speech in person.
The alternative graduation proceeded in protest of a takeover of New College by trustees appointed by Gov. Ron DeSantis. Notably, Patricia Okker, the former New College President fired by those trustees, also attended the event.

Wiley in her address told students to remain stalwart.
"You have had to be strong in the face of a few who would tell you that you can't read what you want to read, that you can't speak what you want to speak, that you should get in line with an ideology that is not yours and call that freedom," Wiley said.
"Now I don't know about you, but I don't know the college or university whose mission is to tell you to be asleep. So why are we so inspired? It is because you have had to be strong for the right to have a free education, for the right to be able to develop your own sense of self, for the thing that the founders of this fragile, and very fragile, democracy — getting more fragile — thought was necessary to preserve the republic, and that was education."
Gaiman told a story of how Fagin, when working to finance a Holocaust museum in Miami, convinced a board to turn down millions from a donor. That philanthropist wanted to pay for a sculpture of a hand rising from the water, but wanted the concentration camp numbers of a relative represented on the wrist. Fagin said that would mean the sculpture ceased to represent all Holocaust victims.
"The evils of genocide and dehumanization are always with us and must be combatted," he said.
"You must all do whatever you can to keep New College a place that Helen would have recognized as the college she wanted to hold her papers and books. You must fight for what you believe to be right while never losing your sense of humor or your sense of proportion. Remember the hand rising above the water."