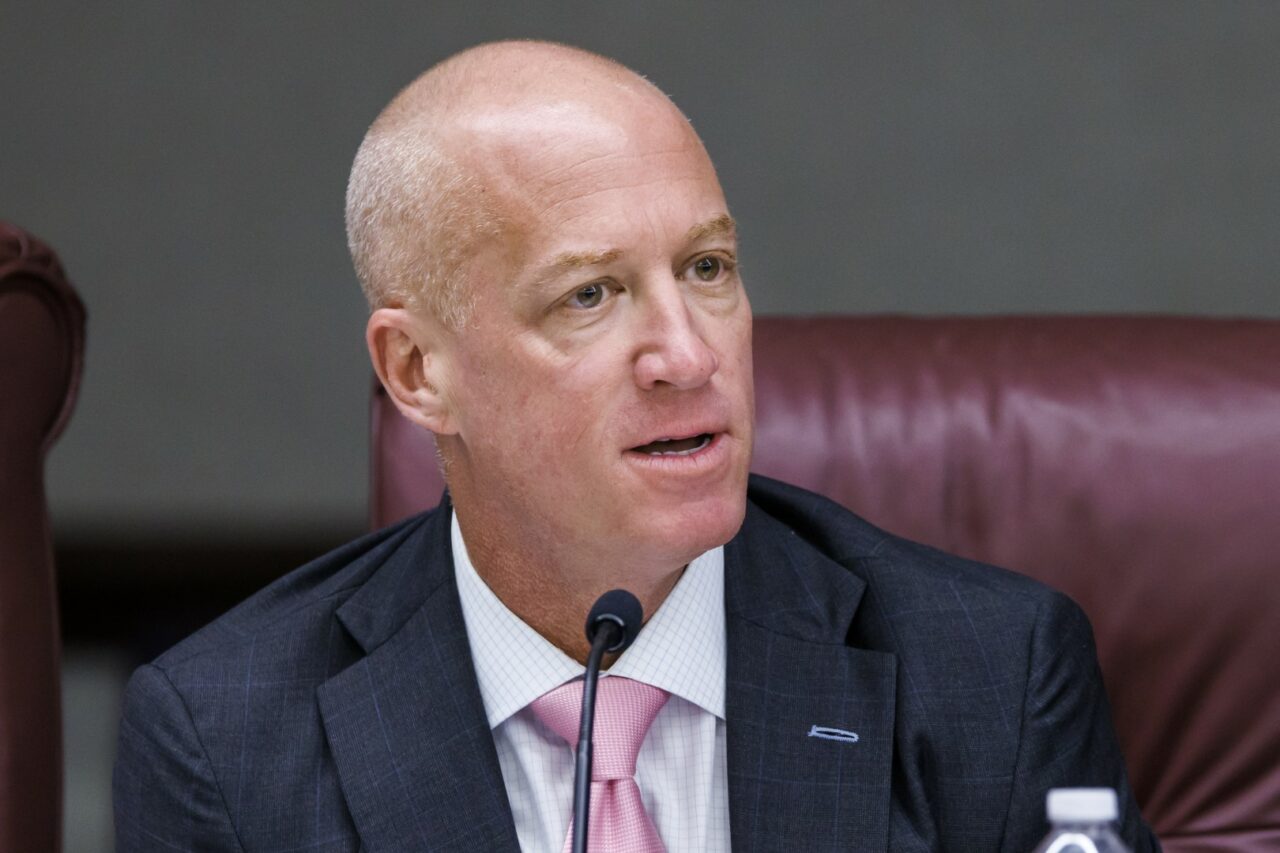 Family business partners say the Senator advanced campaigns on the company dime, but many accusations predate his candidacy by years.
Business partners for Sen. Nick DiCeglie are publicly accusing him of using their sanitation company to lift his political career. But DiCeglie's attorneys say that's a load of garbage.
DiCeglie owns Solar Sanitation with his cousins, Anthony and John DiNardi. That's a partnership rapidly drawing to a close. DiCeglie has called for mediation to settle family and business disputes. But the DiNardis filed civil lawsuits against the Indian Rocks Beach Republican and leveled more accusations through the Florida Phoenix.
"Nick and his cousins are going through a business divorce, and like any divorce, each side attempts to gain leverage," said Richard Salazar, DiCeglie's attorney.
"This is nothing more than a desperate, last ditch attempt to wound Nick on his way to the negotiating table."
Accusations in the Phoenix article allege DiCeglie used company resources to seek a seat in the Legislature.
The DiNardis allege DiCeglie used company funds to raise his own political profile. But those expenses, which date back as far as 2015, far predate DiCeglie's entry into politics on a personal level.
Rather, items like DiCeglie's membership in The Governor's Club appear directly related to lobbying efforts and increasing influence by Solar Sanitation. The company increasingly has been involved in politics dating back to 2008.
Notably, the DiCeglie and DiNardi families have worked together in sanitation since the 1930s. DiCeglie moved to Florida in 1996 and increasingly became involved dealing with Pinellas County government. He stepped up civic involvement in 2008, as Pinellas County considered limiting the number of garbage haulers operating in unincorporated areas.
That policy change ultimately did not move ahead, but DiCeglie continued to increase his civic engagement at both the local and state level. He held memberships, detailed in lawsuits, with groups like Chambers of Commerce and Rotary Clubs.
Those arguably amplified the voice for Solar in important matters impacting the company's bottom line. Indeed, some haulers around the state say DiCeglie's lobbying efforts in his role as a business owner directly shaped policy that benefited all sanitation vendors.
"Nick has been a tremendous voice for small haulers, saving us all time and money," said Al Panzarella, owner of Panzarella Waste and Recycling Services from Oakland Park.
"Hell, for some of us, he's saved our businesses. I thought he was crazy when he got involved in politics, but isn't that what our legislators are supposed to be, citizens going to Tallahassee to solve problems for guys like me?"
Under DiCeglie's leadership, Solar paid money for lobbying efforts as well, again predating DiCeglie's time as a candidate. Lobbyist Alan Suskey said he was hired for work in 2016 during the Legislative Session, more than a year before DiCeglie even first filed for a House seat.
"Nick hired me in 2016 to work to amend a bill making its way through the Legislature regarding the lack of protections for hauler displacement provisions in Florida law to help smaller companies," Suskey said. "We are the only state in the country to do this, thanks to Nick."
Sources close to DiCeglie assert the idea a lawmaker would pay money to develop better relationships with lobbyists shows a laughable misunderstanding of the process, saying businesses pay lobbyists to influence lawmakers, not the other way around.
The lawsuits against DiCeglie also note Solar financed a loan worth $120,000 to DiCeglie. That came in 2018, around the time DiCeglie first ran for the House. Campaign records show DiCeglie used a $125,000 candidate alone to finance his campaign and has paid back around $7,000. DiCeglie's sources say his loan from Solar has remained on the books, and he recently amended his financial disclosures to indicate the debt in his financial liabilities.
The Phoenix article also notes Supernova Digital Communications had done work for both the sanitation company and DiCeglie's campaigns, but DiCeglie's team said the sanitation company never paid for campaign services. The only money Solar ever paid was for search engine optimization services for the business. It's not uncommon for marketing firms working with business owners who run for office to do work in both the political operations and private sector endeavors.
Use of company resources for personal expenses through the years — like temporarily putting one month of rent on Tallahassee housing on a company account — has regularly been reimbursed, his campaign said. Sources close to DiCeglie argue the actual exploitation of the Senator's public role is happening now, as business partners try to embarrass him in headlines before parties go to the mediation table or to court.