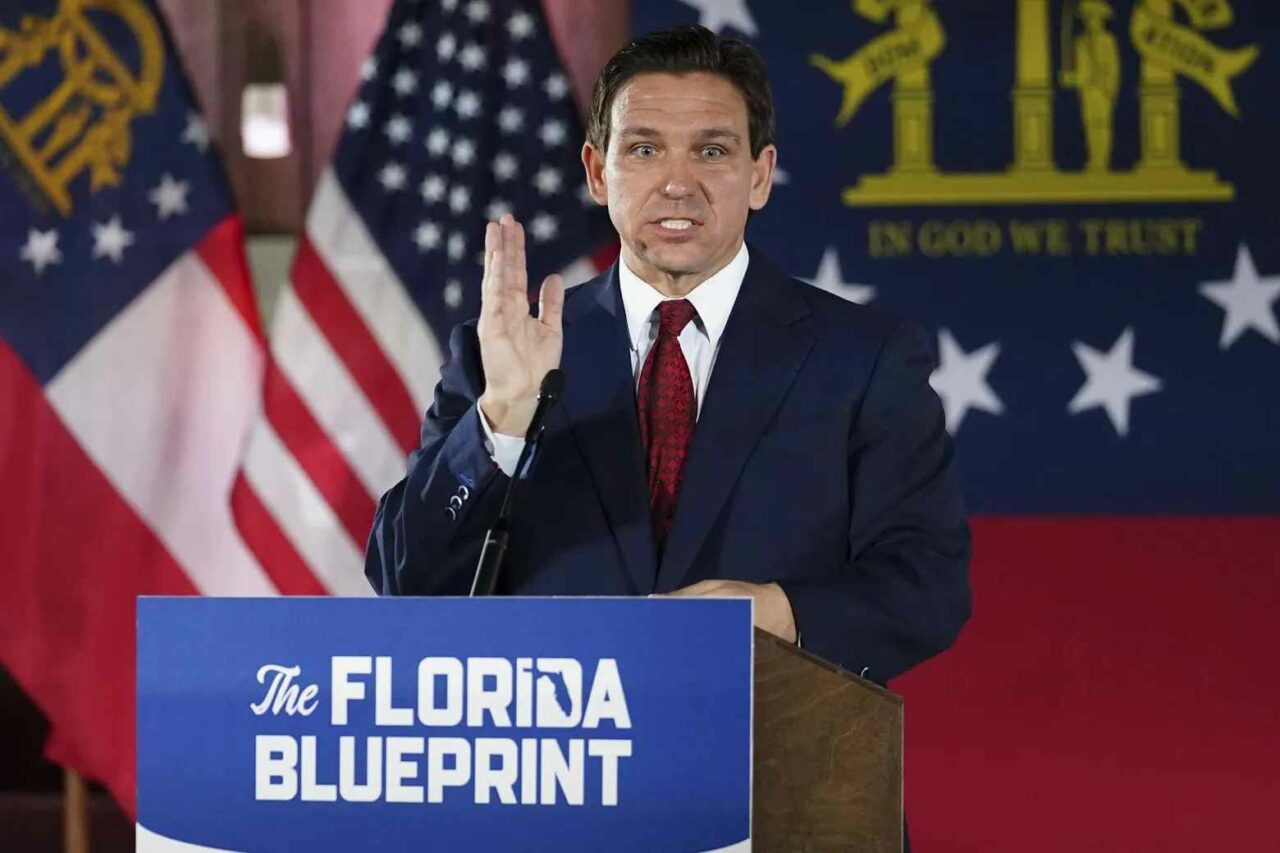 The Governor says he's 'the only one' who's taken 'conservative principles' and won elections.
Gov. Ron DeSantis' talking points about a Republican "culture of losing" have been interpreted generally as a jab at Donald Trump, but they apparently go beyond the former President.
Conservative talk show host Erick Erickson asked the Florida Governor and freshly minted presidential candidate about what makes him a better option than Nikki Haley, Mike Pence and Tim Scott, all of whom Erickson counts as friends.
"You've got a sitting Senator, you've got a former Vice President, a former Governor. You've got an Ambassador. Why not them for the presidency?"
The Governor stuck to his script, depicting himself as "the only one" in the field with a winning record of delivering conservative policy goals.
"Well, we have a culture of losing in our party and there's really no substitute for victory. We can't have any more excuses. We've got to get it done," DeSantis said.
After discussing his blowout re-election win in 2022, DeSantis said "that's the direction we need to go to be able to win nationally."
"I'm the only one that's taken all these great conservative principles we all share. The values, the ideas, taking all of those and making them a political reality in Florida and winning big day after day," DeSantis said.
"There's a lot of talk about, 'Oh, we're going to do all these things.' And then Republicans oftentimes don't convert on it."
DeSantis promised to convert his success nationally, if nominated.
"I don't think there's anybody in the modern history of the party that's been able to transform a state the way we have. And I don't think anybody has been able to put the points on the board that we have," he contended.
"If you nominate me, I will get it done," DeSantis vowed. "I will be taking the oath of office on January 20th, 2025 at high noon. And then we will spit nails from Day One."
The Governor, who launched a campaign for President just months after re-election, also said his time in the White House would be a "two-term project."