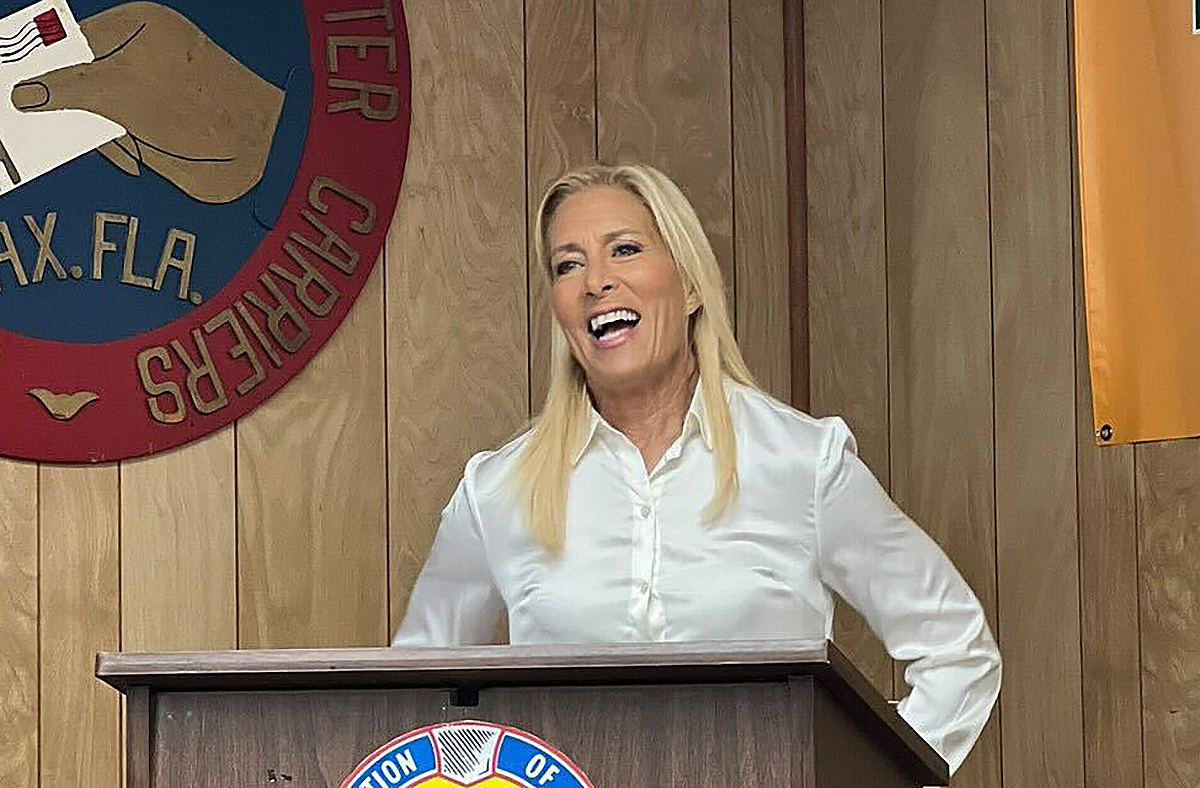 The Mayor-elect has 'new information' but didn't want to tell the press about it.
Jacksonville Mayor-elect Donna Deegan held her first official press conference, but left at least one major question unanswered.
A reporter asked the newly elected Democrat about looming stadium renovations for the Jaguars' facility, and her answer was less than forthright.
"I'll talk more about the renovations with the Jags later. I'm not going to talk about that today. There's a lot of new information there but there's too much to go into in a press conference right now," Deegan said.
The unanswered question is the latest wrinkle in the open question about what to do about the stadium, where the Jaguars' lease expires in 2030. Absent significant and costly renovations, the team could relocate.
One advisor to outgoing Mayor Lenny Curry suggests that the city's ask from the Jaguars could be as high as $1 billion, with the overall cost being in the $1.5 to $1.6 billion range.
If that is correct, it would come in cheaper overall than the $2.1 billion appropriation for the new domed stadium in Nashville. But it likely would be more expensive for the city, given that the state of Tennessee is contributing $500 million of the overall $1.26 billion public spend, with the city of Nashville responsible for $760 million.
The $1 billion estimated city contribution would amount to roughly two-thirds of the city's General Fund budget. The state of Florida does not fund stadiums, and Jacksonville's facility would be no exception, especially under a Democratic Mayor.
If the city is considering a referendum to gauge voter opinion, that may be a tough sell. Polling from 2022 suggested it might be a heavy lift, with 80% opposed to spending $860 million, a number which would fall short of Nashville's product.
For her part, Deegan denied she is considering a referendum, and said she does not have the numbers, when contacted by Florida Politics Thursday morning.
Locals might not be striking the deal with the Jaguars. Deegan has left the door open to outside negotiators working on Jacksonville's behalf.
Deegan is firm, meanwhile, that the team should not play out of town during the renovations, which Mayor Curry said earlier this month could last up to two years.
"During construction, I expect our team to play in Jacksonville as they have for nearly 30 years. Terms of a deal will be decided thoughtfully and responsibly with input from all stakeholders, not at the height of a campaign," the Mayor-elect said.