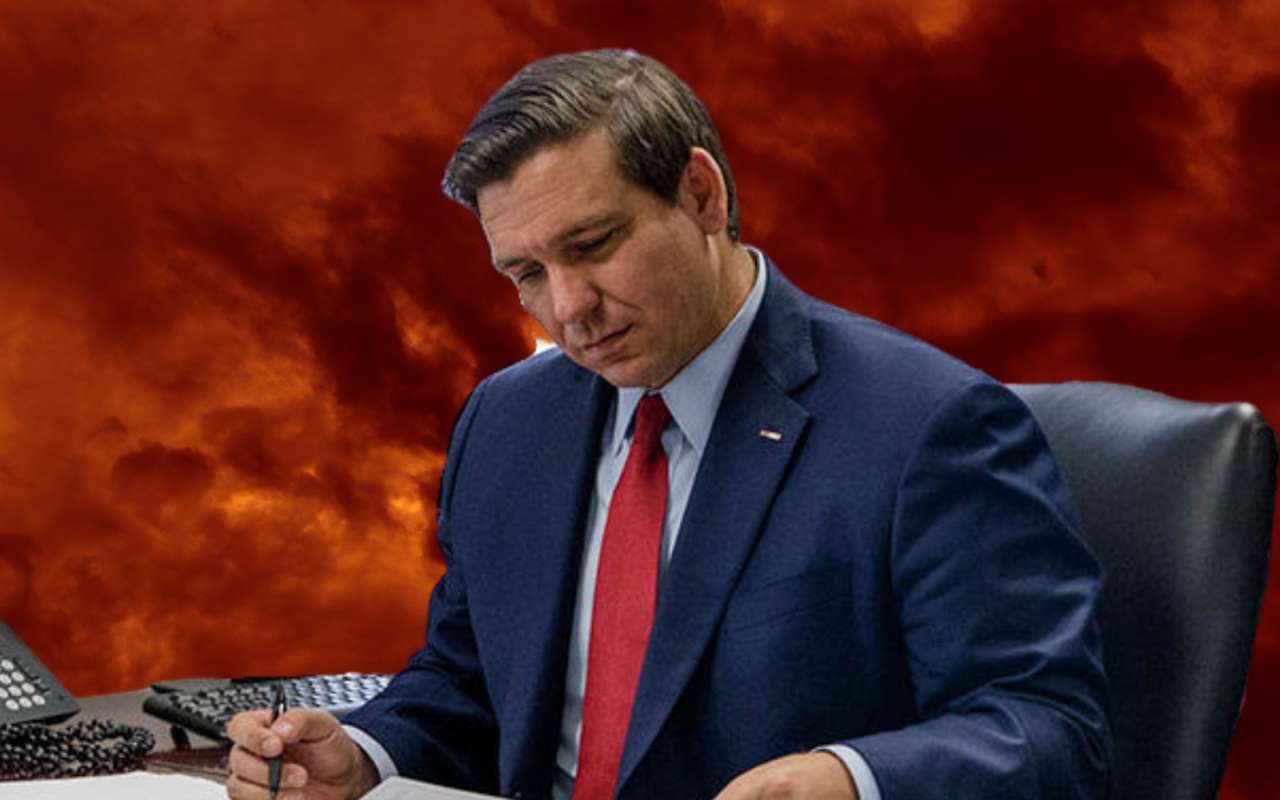 Suing to stop a development and losing will soon carry much greater financial risk.
It's soon going to be easier for developers to get projects through review processes and potentially more expensive to oppose them, thanks to legislation Gov. Ron DeSantis just signed.
The measure (SB 540), which becomes law July 1, effectively blocks residents from challenging a city or county's development order unless the project would "materially alter" the density and use of the land in a way that is inconsistent with the comprehensive plan.
The change is meant to resolve conflicting opinions from state appellate courts, though some have contended that it prevents legitimate challenges to development proposals over environmental concerns.
SB 540 revises state statutes so that land development regulations for any characteristic of a project other than use, or intensity or density of use, do not apply to Florida College System institutions.
Legal challenges to the comprehensive plan and amendments local governments make to it will also carry heavier risk under the measure, which provides that the prevailing party is entitled to recover attorney fees and court costs.
That will require citizens trying to stop or change developments to put "some skin in the game" and reduce the number of frivolous lawsuits in the state, according to St. Petersburg Republican Sen. Nick DiCeglie, the bill's sponsor.
The potential impacts of the measure, which environmental groups have dubbed the "sprawl bill," are myriad. In Miami-Dade, for instance, the County Commission in recent years has received proposals — and approved some — to build beyond the Urban Development Boundary that protects agricultural and environmentally vulnerable lands and waters, including the Everglades and Biscayne Bay, from residential and commercial development.
Resident challenges helped halt the projects, which since came under larger state scrutiny. But that route of recourse will soon come with a heavy penalty if unsuccessful.
Jacksonville Republican Rep. Wyman Duggan, who sponsored a House version of the bill, ushered SB 540 through final passage May 2.
The bill passed both chambers mostly along party lines, with Democrats appearing to side with residents and advocacy groups that argued it will overly hinder challenges to large developments with potentially adverse environmental and sprawl impacts.
Jane West, policy and planning director for the environmental advocacy group 1000 Friends of Florida, urged lawmakers during the committee process to cap attorney and court fee compensation at $10,000 per case. Not doing so, she said, would have a "strong chilling effect (on) land use throughout the state."
DiCeglie demurred, noting there are "multiple opportunities for the public to voice support or opposition" at required meetings on comprehensive plan changes, which the measure does not affect.
___
Gray Rohrer of Florida Politics contributed to this report.