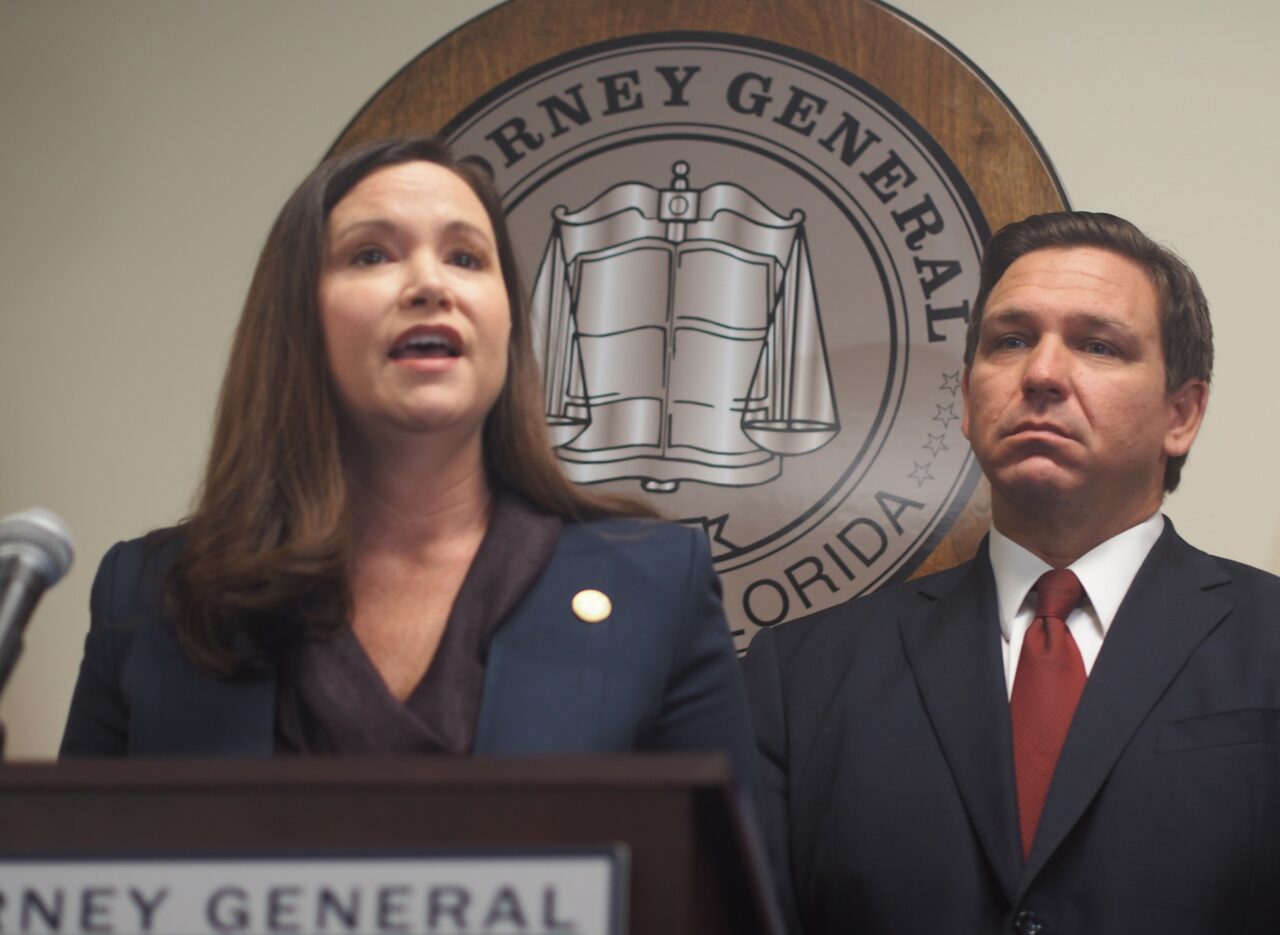 Donald Trump endorsed her re-election, but she supports the Governor in 2024.
Attorney General Ashley Moody is backing Gov. Ron DeSantis' bid for President just one day after DeSantis made his bid official.
"Ron DeSantis has proven he has the commitment, character, and courage necessary to restore hope and reignite the American dream," Moody tweeted. "I'm honored to endorse him to be the next President of the United States as he leads 'Our Great American Comeback!'"
The Plant City Republican is the first member of the Florida Cabinet to support DeSantis. Elected alongside DeSantis in 2018, the two have worked closely on a number of issues. Her support of DeSantis' just-launched presidential bid doesn't come as a huge surprise.
But former President Donald Trump also endorsed Moody's re-election bid, and he's also seeking the Republican nomination in 2024. In the battle between two Florida political giants, Moody has now cast her lot with DeSantis, potentially paving the way for other state officials.
In a video endorsement released through Moody's Attorney General campaign account, she recounts a strong working relationship with the Governor.
"Over the last five years, I've worked hand-in-hand and witnessed personally Gov. Ron DeSantis' extraordinary leadership, his integrity and his commitment to not only the state of Florida but our nation," Moody said.
The video runs through news clips of Moody discussing her work with DeSantis over the years, including fighting President Joe Biden's federal vaccine mandate. Clips also include moments when Moody, at a press conference, openly suggested she would like to see what leadership the Governor could bring to the country.
"Gov. DeSantis is a conservative leader we're all proud of," Moody said in the video. "I've been proud to work with him the last five years and I'm now proud to endorse him to be the next President of the United States."
Other statewide elected Republicans who have yet to endorse in the presidential race include U.S. Sens. Marco Rubio and Rick Scott, Chief Financial Officer Jimmy Patronis and Agriculture Commissioner Wilton Simpson.