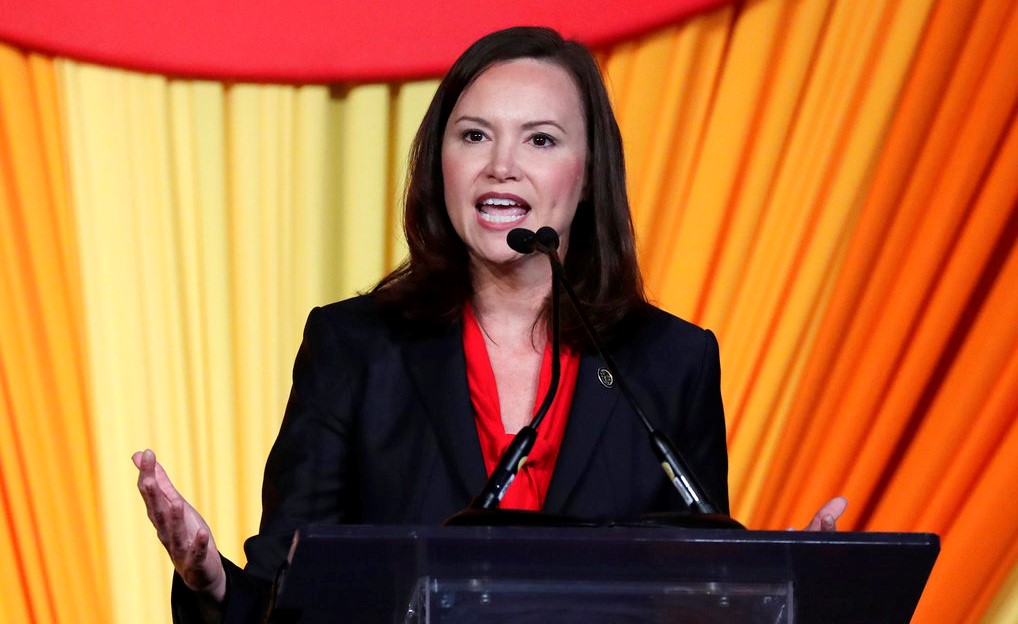 Several bills addressed sex crimes and human trafficking.
A suite of criminal justice bills passed this year in what Attorney General Ashley Moody called "a Legislative Session for the record books." Her office highlighted at least eight different pieces of legislation and several budget accomplishments that she said are making Florida safer.
"We worked hard with our great legislative leaders to pass important public-safety bills that protect human trafficking survivors, punish illicit fentanyl dealers, strengthen bond laws and help allocate the more than $3 billion we secured through our historic opioid litigation," Moody said. 
"I want to thank House Speaker (Paul) Renner, Senate President (Kathleen) Passidomo and every member who voted in favor of these important measures that will help us build a stronger, safer Florida."
Moody appeared with Gov. Ron DeSantis at a bill signing recently highlighting the passage of HB 1627, a package carried by Fleming Island Republican Rep. Sam Garrison and Fort Myers Republican Sen. Jonathan Martin. The bill changed the state's bail system to require certain detainees considered dangerous to appear before a judge before they're given pretrial release.
The bill also requires people who are arrested and considered dangerous to remain in jail until the disposition of their case. Opponents to such measures would note the policies carry with them a presumption of guilt by keeping someone behind bars until proven they should be released.
Another bill backed by Moody, HB 1359, creates a new first-degree felony with a mandatory minimum three-year prison sentence for anyone dealing in food- or candy-based fentanyl products. The bill, headed up by DeFuniak Springs Republican Rep. Shane Abbott and Zephyrhills Republican Sen. Danny Burgess, also creates a mandatory minimum sentence of 25 years to life in prison for an adult dealing at least four grams of fentanyl or a fentanyl analog to a minor.
Several bills addressed sex crimes and human trafficking, like SB 7064, which contains a private cause of action against adult entertainment businesses that don't take appropriate steps to detect human trafficking. SB 1690 regulates adult safe houses to include requirements like mental health and substance abuse treatment, appropriate education programs at child facilities related to signs of human trafficking and certain age-appropriate signage of the same.
Legislation going to the Governor's desk will also set up a panel to decide what's to happen to the more than $3 billion the state received through its opioid lawsuit settlements.
Within the budget, Moody pushed for a drug takeback kiosk program expected to establish more than 500 statewide. The Office of Statewide Prosecution, meanwhile, will receive funds and authorization to create and staff a cold case unit.