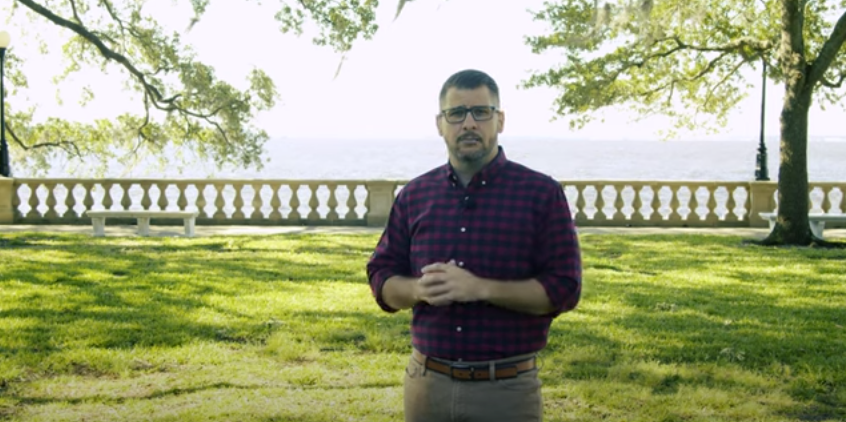 Early voting in the city election runoffs is ongoing.
To read the political mail sent by the truckload across Duval County, you might believe the only issue in the election is crime and who's endorsed by which cops, and further that some candidates would like nothing more than to allow civilized society to burn to the ground.
Charles Garrison, the Democratic candidate in the Jacksonville City Council at large Group 5 seat, released an ad recently intending to combat that narrative. He maintains Duval voters have had enough with "the us vs. them mentality."
The ad, "Building Forward Together," opens with Garrison speaking from a riverfront Jacksonville park in which he explains he's a Democrat now, but he used to be a Republican, and that neither party gets it right all the time.
"The truth is, partisan politics doesn't get us anywhere when it comes to Jacksonville living up to its full potential," Garrison said. "For too long, we've let petty fights between politicians drive us apart, and it's time for that to stop.
"From solving our crime issues to revitalizing our neighborhoods, and expanding opportunity to all of our communities, it will take everyone to make it happen. That's why I'm running. Not to be a Democrat or a Republican on City Council, but to be a voice for all of our neighbors."
Garrison is the underdog in his race against Republican candidate Chris Miller, a retired Army colonel. A University of North Florida poll in April put Miller at a 7-point advantage. Miller also is outspending Garrison, by $149,000 to $41,000, according to the latest reports.
"It's time we put our city and its people first, so we can work together to build a safe, welcoming and vibrant Jacksonville," Garrison continues in the ad. "Join me in taking a stand against the politics of the past, and let's build forward for Jacksonville."
Early voting in the city election runoffs is ongoing. Election Day for the runoffs is May 16.