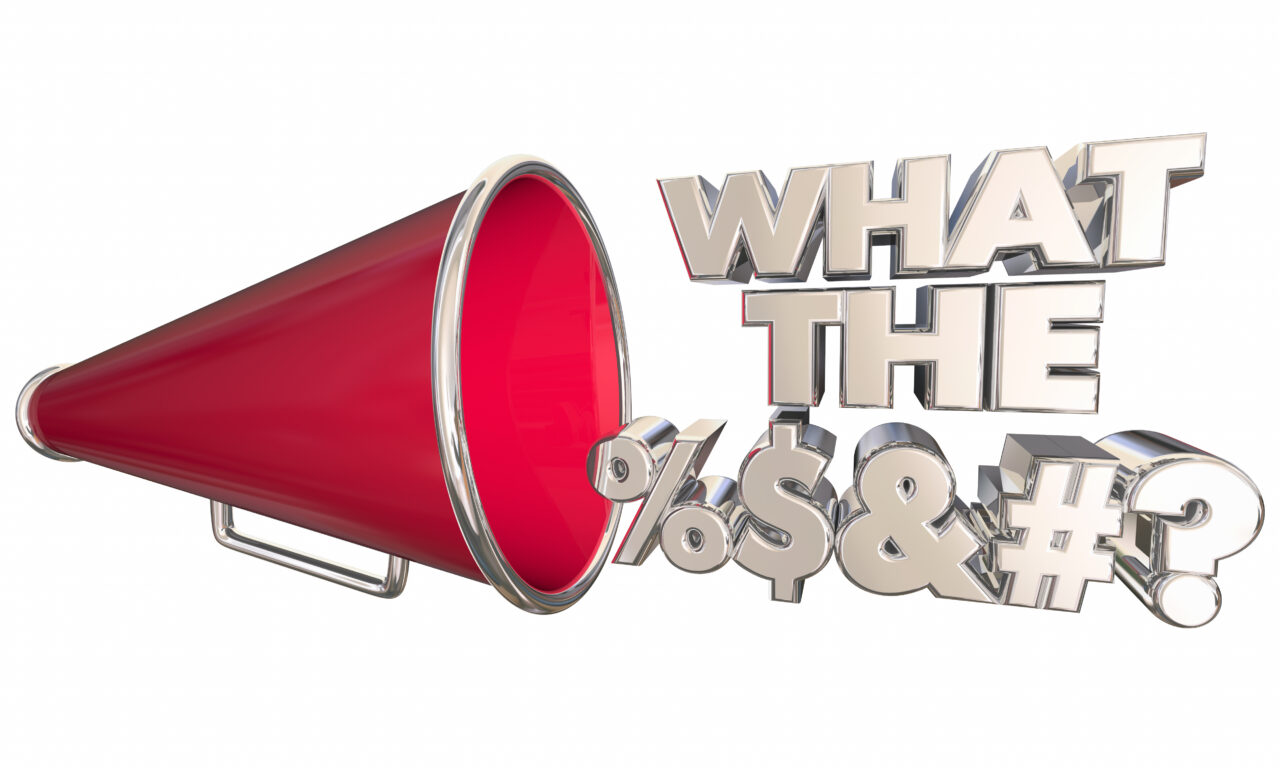 When the Governor is probably running for President, it's a good bet the Legislative Session will come with some WTF moments.
Join me this Thursday at the St. Petersburg Museum of History for a Suncoast Tiger Bay meeting where I discuss what the (expletive deleted) just happened in the 2023 Legislative Session.
There will be no shortage of topics to tackle — whether it's Gov. Ron DeSantis' aggressive legislative priorities this year grabbing national headlines or sweeping changes to the way lawsuits are handled and settled in the state.
Democrats will have a lot to bemoan, so I'm hoping some Republicans will show up to the traditionally left-leaning luncheon to shake things up a bit. This is me pulling a Jeb Bush, not by asking you to "please clap," but by asking you to please come.
As with any Tiger Bay event, members will largely drive the conversation through a series of what are usually pretty hard-hitting (and sometimes leading) questions. But I'll get a chance to set the stage, reminding everyone of just what the state faced during 60 days of either progress or hell, depending on who you ask.
Some of the top issues this year, which will no doubt be up for discussion, include the Legislature's work gutting diversity, equity and inclusion efforts in state universities and colleges.
While it's less onerous on higher education than a similar version floated in the House, a bill (SB 266) cleared the Legislature that would block critical race theory and gender studies curricula and would require all faculty hiring to be approved by the board of trustees, of which the Governor has the majority of appointees.
Already signed by the Governor, HB 543 allows permitless carry, meaning Floridians no longer have to obtain a permit to carry a concealed weapon. That's gotten national attention considering the spate of school shootings that continue to plague the nation, including the most recent in Nashville.
Not to be outdone by last year's "parental rights" law, the Legislature this year approved a measure (SB 254) that would codify rules from the state's medical boards banning gender-affirming care for minors and a Medicaid rule banning reimbursement for the procedures for people of all ages.
Also possibly up for discussion is the omnibus tort package (HB 837) Gov. DeSantis signed almost instantly after it cleared the Legislature. It immediately limited how long individuals could sue insurers, rolled back bad faith laws, shifted one-way attorneys fees, and more.
Heralded by Republicans as a way to drive down high insurance costs by stamping out frivolous litigation, Democrats largely opposed the measure, saying instead it would be a handout to deep-pocketed insurers.
I'm not sure if Tiger Bay members will deem this of high enough importance to waste a question on it, but one of the most national headline-grabbing events of this Legislative Session included a bill that would have made it easier to sue journalists.
Rep. Alex Andrade's HB 991, titled "defamation, false light, and unauthorized publication of name or likeness," didn't pass, but its attempt is no less problematic. The bill claimed to protect individuals, such as those running for political office, from defamatory comments. But critics argued it would have had a chilling effect on free speech and made it difficult for reporters to, well, report, without fear of suit.
Ironically, the bill, which DeSantis supported, drew ire from right-wing media, including Fox News. Under the bill's provisions, Fox would have had a difficult time defending against a lawsuit Dominion filed stemming from claims Fox broadcast that the 2020 Presidential Election was stolen.
Seriously, fun stuff all around.
Please come.
When: May 11, doors open 11:30 a.m.; program starts at noon (lunch served)
Where: St. Petersburg Museum of History; 335 2nd Ave. NE
Deets: Reservations required here; $25 for members, $35 for non-members