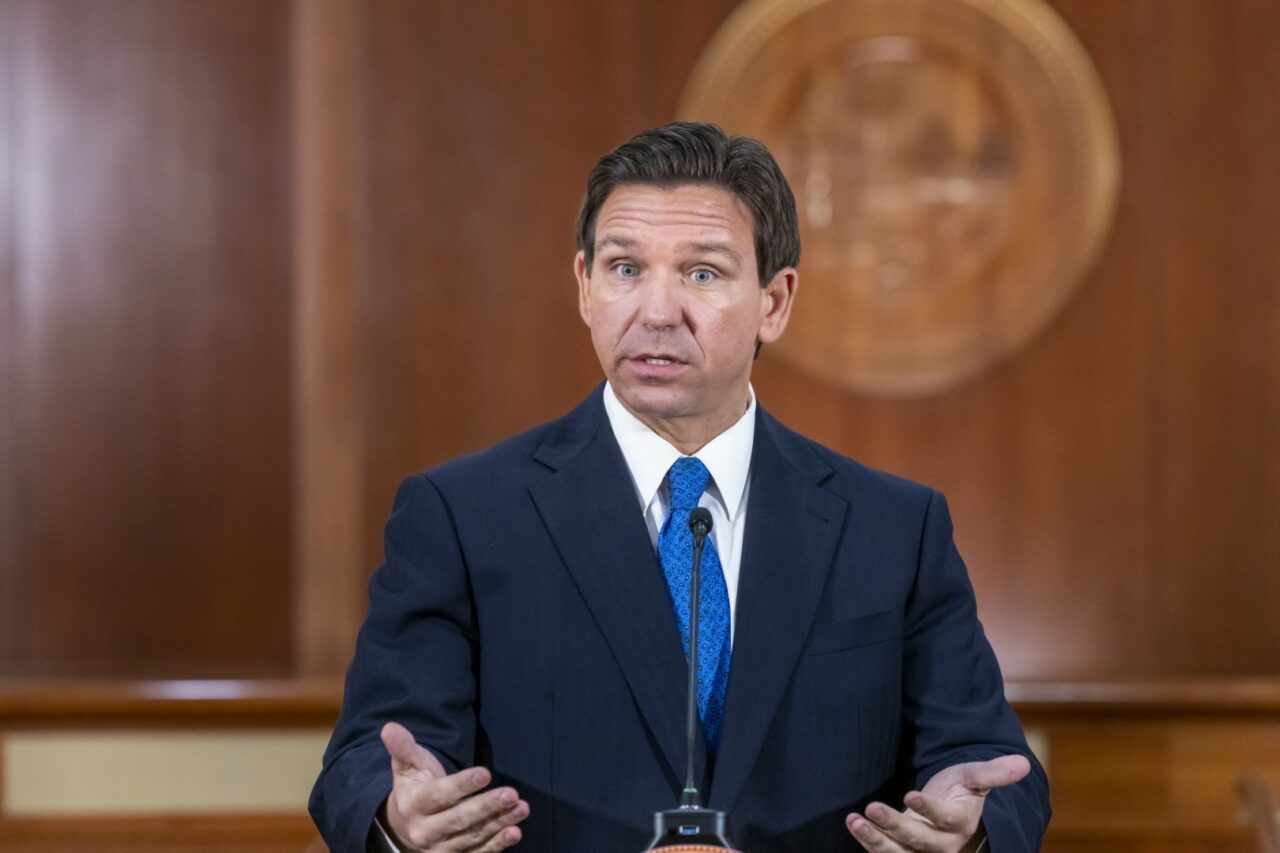 'Disloyal hackery that I do not abide.'
Matt Gaetz is no longer in Ron DeSantis' political orbit, but he's denouncing the leak of footage from a time when he was central to the Governor's political operation.
ABC News reported on debate preparation video recorded during the 2018 campaign, with footage included about how DeSantis would deal with tough questions. Gaetz believes the material is out of bounds.
"I ran the DeSantis Debate Prep in 2018. Though I prefer Donald Trump for President (bigly), the release of these videos by the person operating the camera is disloyal hackery that I do not abide. Staffers who leak on the candidates they've done work for deserve the reputations they get," Gaetz tweeted.
Rep. Byron Donalds, also involved in the debate prep, panned the release of the video as "low class" on Sunday.
The footage probed a number of hot-for-2018 topics, including Gaetz asking if there were issues on which DeSantis diverged from Trump, whose endorsement was key five years ago.
"I have to figure out how to do this," DeSantis said. "Obviously there is, because I mean I voted contrary to him in the Congress. I have to frame it in a way that's not going to piss off all his voters."
The National Rifle Association was also a topic of note in ABC's writeup.
"Has the NRA donated to me? I don't think the NRA is quite the boogeyman the Democrats think it is," said DeSantis, who just signed a permitless carry bill into law.
DeSantis was advised to have a "likable, dismissive tone … not condescending" also during the prep.
The footage is released as DeSantis is getting ready to launch his own 2024 presidential campaign.
The DeSantis/Gaetz rift has been years in the making. Asked about Gaetz's own legal complications in 2021, which ultimately led to no charges, DeSantis said he didn't "have anything to say."
Gaetz accompanied DeSantis on a three-stop tour of cities in June 2018, joining DeSantis during question-and-answer sessions at those events. He also accompanied DeSantis to at least one debate during the primary campaign.
And once the Primary was in the rearview, Gaetz only got rougher with DeSantis' General Election opponent.
"I don't know whether to call him Andrew Gillum or 'Andrew Kill-'em,'" Gaetz said during an October campaign event with DeSantis in Southwest Florida of DeSantis' then-opponent. The joke was about Tallahassee's murder rate, but critics saw it as just another in a series of racial gaffes from the DeSantis side.
Gillum was under scrutiny at the time from the FBI, which was investigating larger issues in Tallahassee. Gaetz suggested a better name for the Democratic nominee would be "Andrew Guilty."
Gaetz and DeSantis were fixtures at events not just in Gaetz's home in the Panhandle, but throughout the state. He ended up with a plum prize, of course, a prominent role on the Governor's transition team.