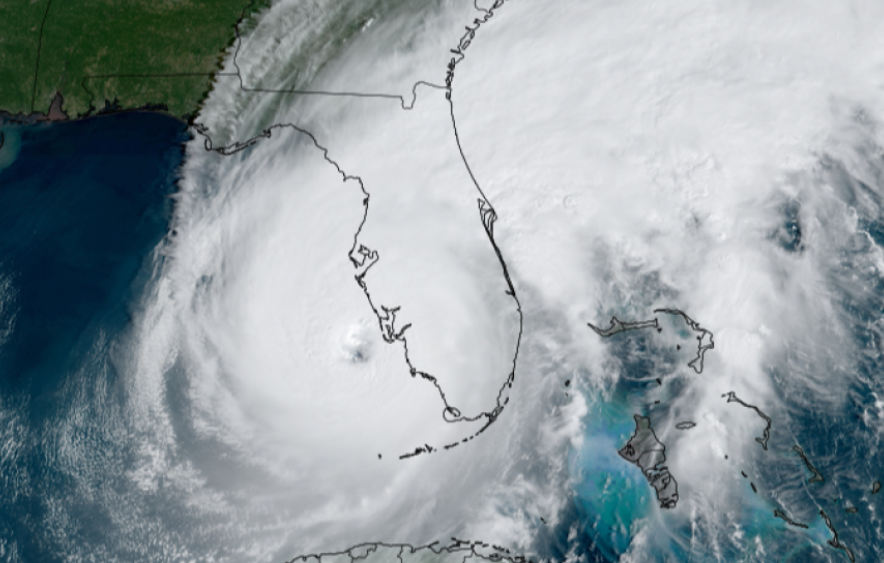 The bad news is that the Atlantic Basin is expected to provide favorable conditions.
Scientists predict the upcoming Atlantic hurricane season as "near normal," but even that description of activity is sure to send worries through every person in the Sunshine State.
"As we saw with Hurricane Ian, it only takes one hurricane to cause widespread devastation and upend lives," Federal Emergency Management Agency Administrator Deanne Criswell said.
"So regardless of the number of storms predicted this season, it is critical that everyone understand their risk and heed the warnings of state and local officials. Whether you live on the coast or further inland, hurricanes can cause serious impacts to everybody in their path."
The good news is that the National Oceanic and Atmospheric Administration (NOAA) is rolling out new modeling that should help in storm prediction and preparation.
"With a changing climate, the data and expertise NOAA provides to emergency managers and partners to support decision-making before, during and after a hurricane has never been more crucial," NOAA Administrator Rick Spinrad said.
"To that end, this year we are operationalizing a new hurricane forecast model and extending the tropical cyclone outlook graphic from five to seven days, which will provide emergency managers and communities with more time to prepare for storms."
People who get frustrated with the uncertainties still entrenched in weather prediction will likely not be happy with the numbers, though. While NOAA's Climate Prediction Center anticipates the season to be near-normal, that's only a 40% chance. There's also a 30% chance of an above-normal season and a 30% chance of a below-normal season.
That breaks down to a predicted 12-17 named storms, 5-9 hurricanes and 1-4 major hurricanes. NOAA scientists have a 70% confidence in these ranges.
The names available for this season's storms are Arlene, Bret, Cindy, Don, Emily, Franklin, Gert, Harold, Idalia, Jose, Katia, Lee, Margot, Nigel, Ophelia, Philippe, Rina, Sean, Tammy, Vince and Whitney.
Meteorologists expect less activity this year than in prior years because they foresee an El Niño developing in the Pacific, which can suppress Atlantic storms. The past three years featured a La Niña weather pattern.
The bad news is that the Atlantic Basin is expected to provide favorable conditions for storm development, including an above-normal West African monsoon that can kick off tropical waves to travel west across the Atlantic, building strength.
There's also supposed to be warmer than average seas in the tropical regions of the Atlantic Ocean and the Caribbean Sea, which fuels these storms as they venture across the globe.
Over the summer, NOAA will put to work a series of upgrades and improvements that should increase the capacity of its operational computing system by 20%, which should improve scientists' ability to run better and more-complex forecast models.
"Thanks to the Commerce Department and NOAA's critical investments this year in scientific and technological advancements in hurricane modeling, NOAA will be able to deliver even more accurate forecasts, helping ensure communities have the information they need to prepare for and respond to the destructive economic and ecological impacts of Atlantic hurricanes," Commerce Secretary Gina Raimondo said.
One of the new tools is the Hurricane Analysis and Forecast System (HAFS), which is supposed to go operational in late June. It's getting worked into the current modeling system, but over time HAFS will become the agency's primary hurricane model. Testing shows HAFS should be about 10%-15% better on track forecasts than the current system.
Already in effect is the Probabilistic Storm Surge model upgrade, which went into effect at the beginning of this month. It improves storm surge forecasting for the contiguous United States along with new forecasts for Puerto Rico and the U.S. Virgin Islands. The model allows for forecasters to simulate the effects of two storms simultaneously. It also provides for the probability of various flooding scenarios in order to help communities prepare for what's coming.
It won't surprise many Florida residents to discover tropical storm rainfall has been the deadliest hazard from tropical cyclones in the past decade. The Weather Prediction Center, to adjust, extended its Excessive Rainfall Outlook from three to five days in advance.
The 2022 hurricane season that produced Ian and Nicole had 14 named storms, of which eight became hurricanes, and two of those became major hurricanes.
An average season is 14 named storms, seven hurricanes and three major hurricanes.