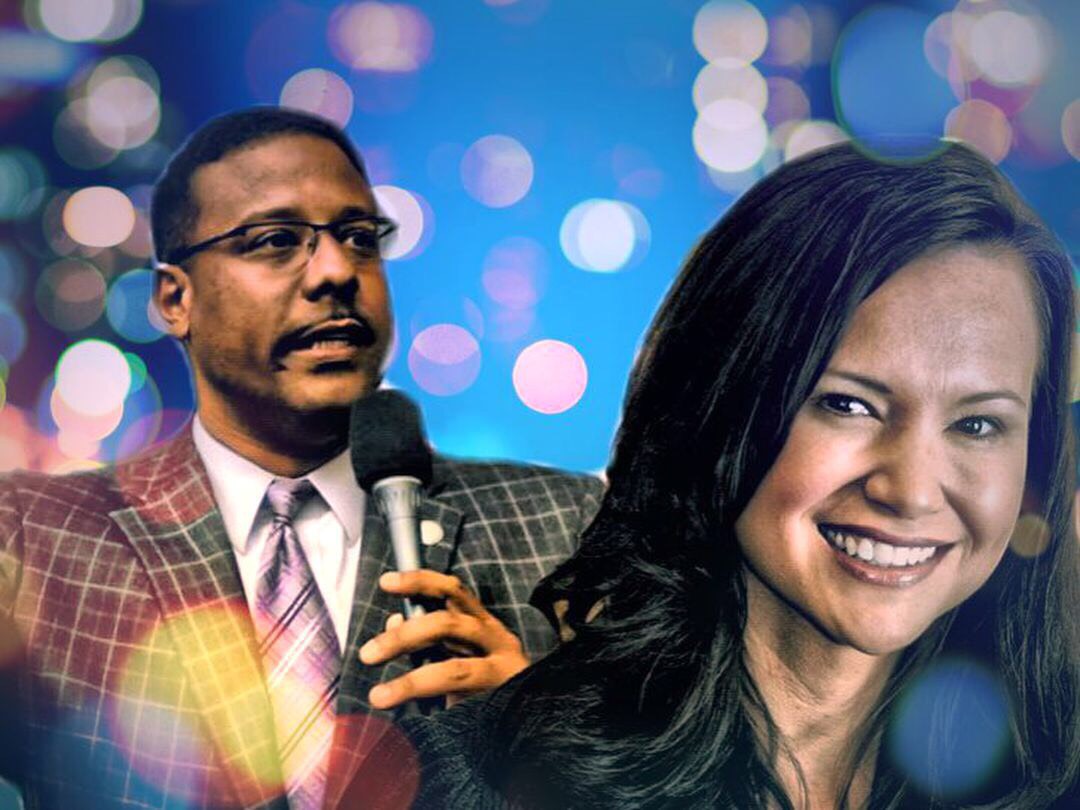 History repeats: Another Tampa Bay-area prosecutor will be Florida's Attorney General.
Republican Ashley Moody, a former judge and prosecutor, came out ahead in the statewide race to be Florida's chief legal officer. She defeated Democratic state Rep. Sean Shaw, also of Tampa.
With 99.2 percent of precincts reporting statewide, Moody had more than 52 percent of the vote to Shaw's nearly 46 percent. No-party candidate Jeffrey Marc Siskind also received just under 2 percent of the vote.
Moody called the outcome "an honor" while standing Tuesday night with her family and Bondi before supporters at the Renaissance Tampa International Plaza Hotel in Tampa.
"The preparation for this role really began a long time ago, beginning with my father, a judge who taught me that the strength and resilience of our society hinges on a fair judicial system," she said. "Not only a fair judicial system, but one that is perceived as fair. And I will work towards that end every day as the attorney general."
Shaw told supporters Tuesday night "we came so close," but he said Democrats will have to review how they engaged with voters, particularly about Trump.
"Something is weird, and we have to figure that out," Shaw said. "The voters aren't wrong. You're wrong in talking to them, or we didn't do a good enough job convincing. Democrats around Florida, we're going to figure this out."
The incoming Attorney General won her spot with the support of outgoing Attorney General Pam Bondi, who got on board early with Moody's candidacy.
Bondi, a longtime colleague of Moody's in Tampa Bay's legal community, supported the candidate through a contentious Republican primary against lawmaker Frank White.
Shaw, the son of the late Florida Supreme Court Justice Leander Shaw, beat Ryan Torrens to secure the Democratic nomination in a fight that got tense, with Shaw at one point forcing Torrens off the ballot.
The fight leading into the general election largely centered around Shaw's vision for an activist Attorney General. He promised not to spend office resources fighting unconstitutional laws and to take a proactive position fighting Florida's opioid epidemic.
Meanwhile, Moody promised to be a strong ally of law enforcement. Advertisements promoting her candidacy noted a history of putting criminals in jail both from the bench and as a prosecutor.
She racked up the highest number of endorsements from state attorneys, sheriffs and police chiefs during the run-up to the election.
At the same time, she hit Shaw for his lack of courtroom experience.
But Shaw tallied a solid number of endorsements from lawmakers and politicians.
Notably, the Police Benevolent Association, which backed Moody and Shaw in their respective primaries, largely stayed out of the general election fight, occasionally defending the honor of candidates but issuing no endorsements.
Moody, 43, outspent Shaw, 40,  $8.8 million to $4.1 million through their campaign accounts and affiliated political committees.
__
The News Service of Florida contributed to this post.