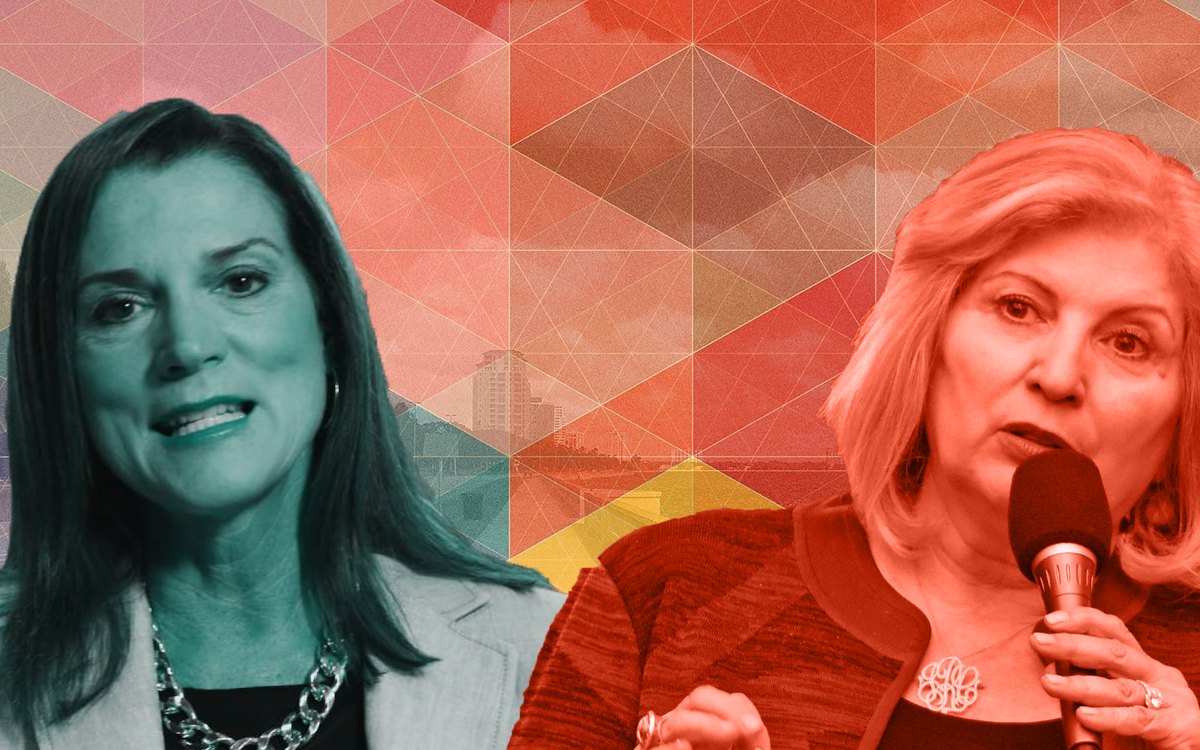 GOP state Sen. Dana Young's future in the Florida Senate is still uncertain after a nail-biter race against Democratic state Rep. Janet Cruz.
With nearly 200,000 votes cast in the Senate District 18 contest, the two were separated by 289 votes late Tuesday, with Cruz holding a slender advantage. If that margin holds, it would trigger an automatic recount. 
The Tampa Bay Times reported that the Hillsborough County Supervisor of Elections Office said about 5,000 late countywide mail ballots and about 760 provisional ballots still needed to be counted.
Both parties made the Senate District 18 race one of their top legislative priorities in Tuesday's elections.
The race also was one of the most vituperative in the Tampa Bay area, with a barrage of negative campaigning flooding mailboxes, airwaves and social media.

It started with news that Cruz, the outgoing House Democratic Leader, had failed to pay property taxes on a home she owns her her current House District 62. Cruz claimed homestead exemption on both that property and one her husband owns outside the district.
Cruz immediately remedied the taxes she owed and paid it back in full, plus interest. She said it was an oversight, but the Young campaign capitalized on the blunder and continuously used it in ads against her.
Later, Cruz critics speculated whether she was carpetbagging. She rents a home inside the district, but her husband's home, where several documents list her as a resident, is outside its bounds.
Questioned about the discrepancy, Cruz provided proof of rent payments. That led to yet another complaint that she did not disclose that rent as a liability on her public financial disclosures as House rules require.
The Cruz campaign, limping from the onslaught of negative headlines, fired back with allegations that Young was using her position in the Florida Senate, and previously the House, to benefit financially.
Young has over the years filed several bills benefitting the craft beer industry. Her husband owns a beer bottling and equipment manufacturing business; the Cruz campaign said he had financial interests in legislation his wife sponsored or supported.
Another note: Young's reported net worth has nearly tripled since she took office in 2010.