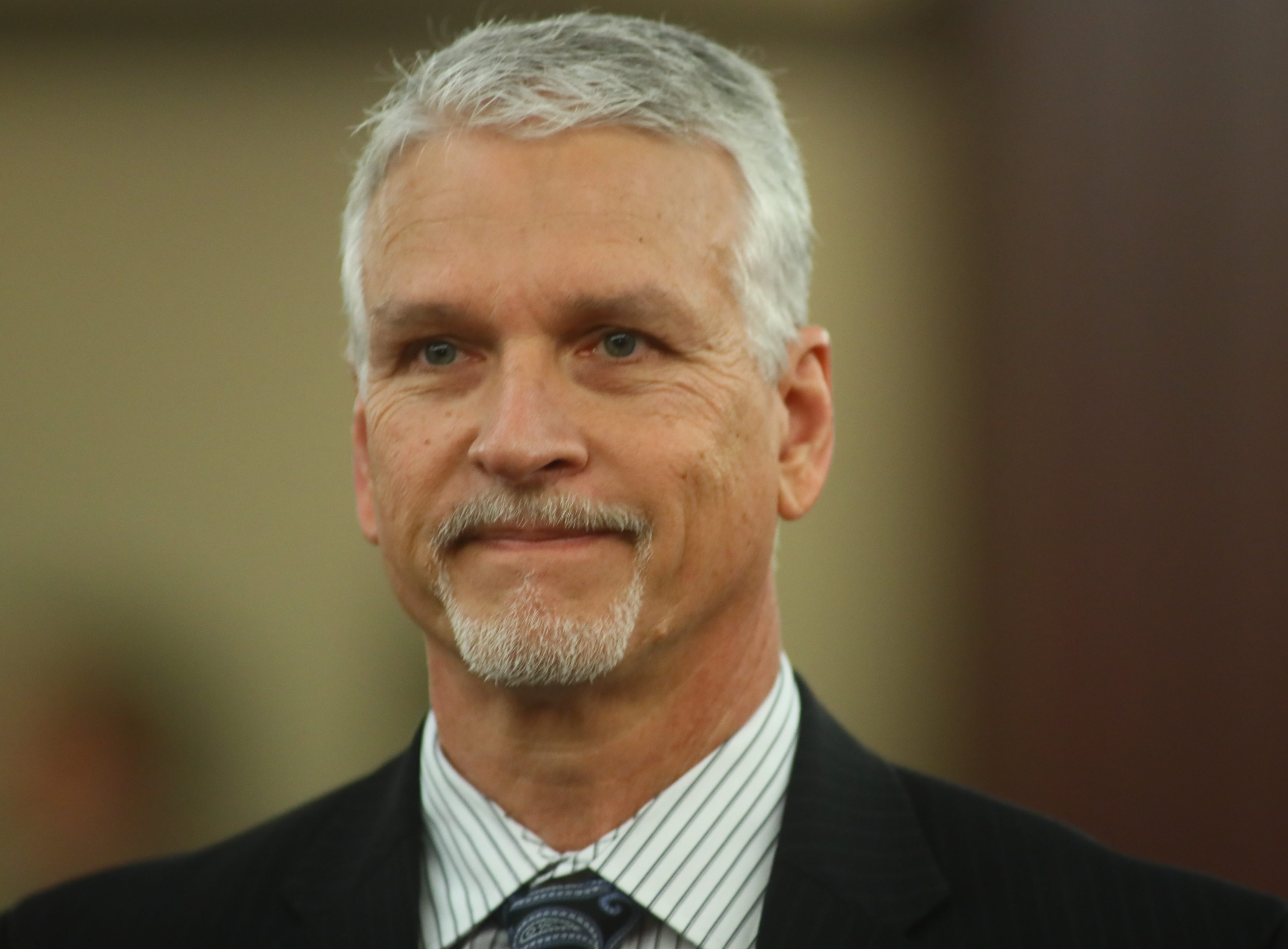 Just like two years ago, the path for a Democratic flip or tie in the state Senate ran through Gainesville-based District 8.
With only a few votes left to be counted, SD 8 voters appear to have decided they'll stay the course and re-elect Republican Sen. Keith Perry over his Democratic challenger, Kayser Enneking, keeping the purple North Central Florida district in GOP hands for a full four-year term.
With an unknown number of mail ballots still uncounted in Alachua County, Perry was leading Enneking 49.5 percent to 48.4 percent, a difference of 2,353 votes.
The 2018 battle for SD 8 started as a slow burn. Perry and Enneking dueled in the money race throughout the early goings and all indications pointed toward the pair facing off in the general election.
They did, of course, but not before a six-figure dark money campaign funded by GOP operatives boosted Enneking's primary season opponent, Olysha Magruder.
Enneking's campaign didn't have a contingency plan for fighting off a TV and direct mail assault from their left flank and ended up dumping tens of thousands of campaign dollars into their own ad blitz ahead of the August nominating contest.
The primary was still an 18-point rout, but the gulf likely would have been wider and the costs likely would have been lower were it not for the intervention.
And there's still the question of how many, if any, Magruder voters held off on voting for Enneking out of spite.
Perry, meanwhile, pulled ahead in fundraising and received hundreds of thousands worth of "in-kind" support from the Florida Republican Senatorial Campaign Committee, incoming Senate President Bill Galvano's well-stocked party affiliated committee.
If the primary put Enneking, a Gainesville physician, on crutches, it's the late-June entry of Charles Goston that'll go down as the "sweep the leg" moment.
Goston, crotchety and widely disliked, is a lifelong Democrat who until earlier this year was a member of the Gainesville City Commission. Now-Commissioner Gigi Simmons booted the septuagenarian out of office after a single term in an early May runoff election.
A month later, Goston filed for SD 8 as an unaffiliated candidate and remained unseen and unheard until late September. That's when his campaign started sending out a bundle of mailers aimed at wooing his former, predominantly black constituents away from the Democratic nominee.
The strategy worked. Polls showed him siphoning away 6 percent of the vote, nearly all of it from Enneking.
On Election Day, those polls proved incorrect, but not by enough.
Had Goston's 4,272 votes gone to the nominee of the political party he was once aligned with, it would be Enneking, not Perry, celebrating a victory tonight.
Instead, Perry earned his fifth electoral victory in as many tries.
All told, the three SD 8 candidates who made the general election ballot combined to spend nearly $3.6 million between their campaign accounts, political committees and the party support flowing in via "in-kind" contributions.
Perry's effort accounted for about $1.8 million of that sum, followed by Enneking's $1.64 million bid. Goston's spiteful spoiler run cost $150,000.
With 2018 in the books, Democrats will have four years to think about what type of candidate can awaken the untapped Democratic plurality in the district.
Smith wasn't able to do it, and Enneking wasn't either, though she at least showed the party is headed in the right direction.
There may not be another go around, however, as lawmakers will be approving new Senate maps ahead of the 2022 elections, the next cycle where SD 8 will be on the ballot.
SD 8 covers all of Alachua and Putnam counties as well as the northern half of Marion County. It is one of a handful of districts that became more favorable to Democrats after the Senate map was redrawn ahead of the 2016 elections.