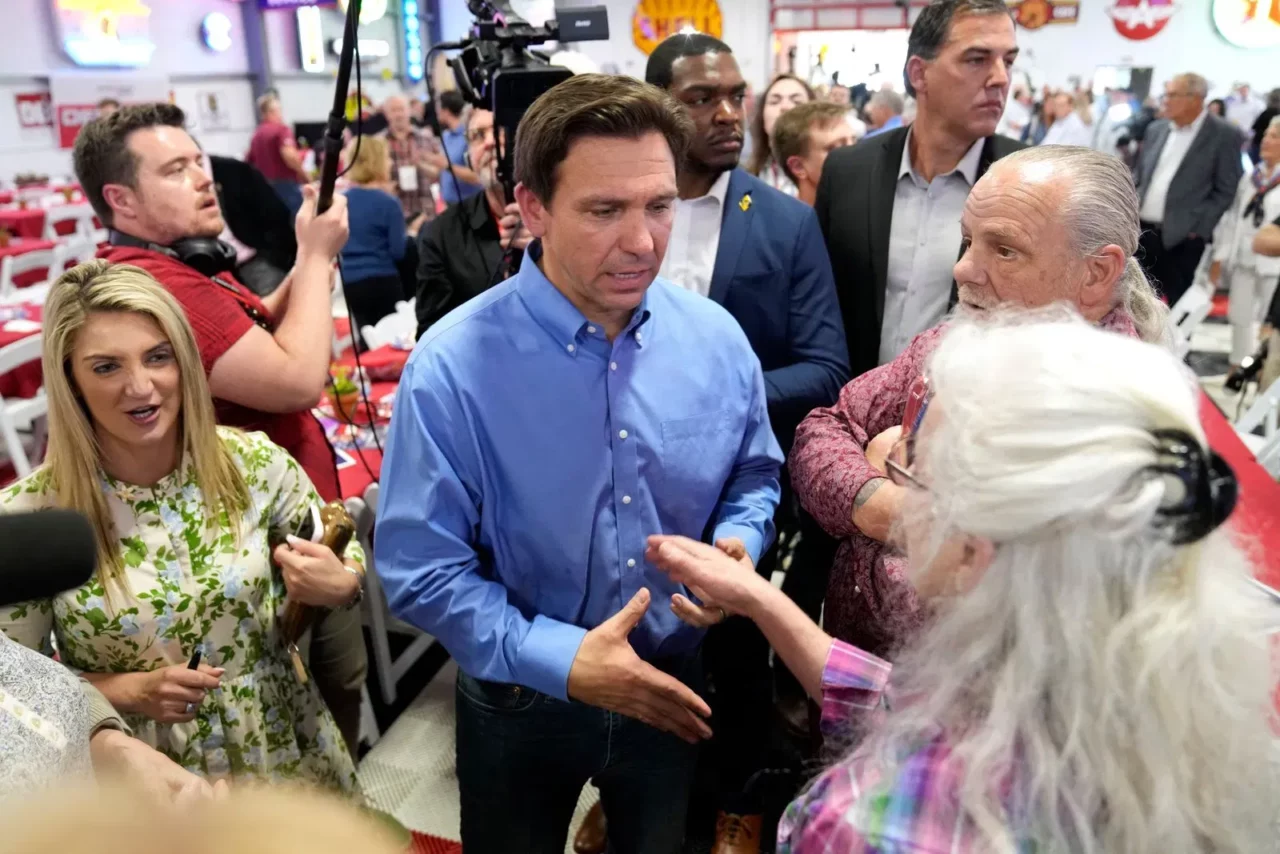 Donald Trump is up by 18 points now.
Republicans in the Golden State indicate they prefer Donald Trump to Ron DeSantis.
That's the top takeaway from the latest Berkeley Institute of Government Studies poll of registered Republicans, as reported by the Los Angeles Times.
Trump leads DeSantis 44% to 26%, a huge shift in the results from this pollster, and a 26-point movement toward the former President at DeSantis' expense in recent months.
In February, DeSantis took 37% support, 8 points ahead of Trump. This represented a 20-point shift from August 2022 polling from the same outfit showing Trump leading DeSantis by 11 points.
The Times notes that voters are getting to know DeSantis better, and that may not be in his favor.
"Since February, the share of Republican voters with a favorable view of Trump has gone from 69% to 74%. DeSantis' favorability rating declined from 79% to 75%. The largest drop occurred in the share of Republicans who have a strongly favorable opinion of him, which went from 54% to 43% over the last three months."
Trump is also up among self-identified conservatives, 62% to 23%, the Times notes, while DeSantis is closer with so-called moderates.
The results reflect 1,835 registered Republicans polled from May 17 to 22, with a +/- 3.5% margin of error.
The two men are staking out conflicting positions on numerous issues, with DeSantis telling aides he can be trusted to adhere to conservative principles unlike the mercurial Trump, according to reporting from The New York Times. While Trump, since last fall has been steadily jabbing the man he once endorsed for Florida Governor, only recently has the DeSantis campaign launched a direct counterattack against the former President.
Meanwhile, far in advance of DeSantis' official entrance into the presidential race, DeSantis and California Gov. Gavin Newsom have played up a feud in recent months, a sort of cartoonish red-state-versus-blue-state dynamic, perhaps driven by the lack of in-state political competition for either man.
This most recent California poll suggests that voters aren't all moved by this though.