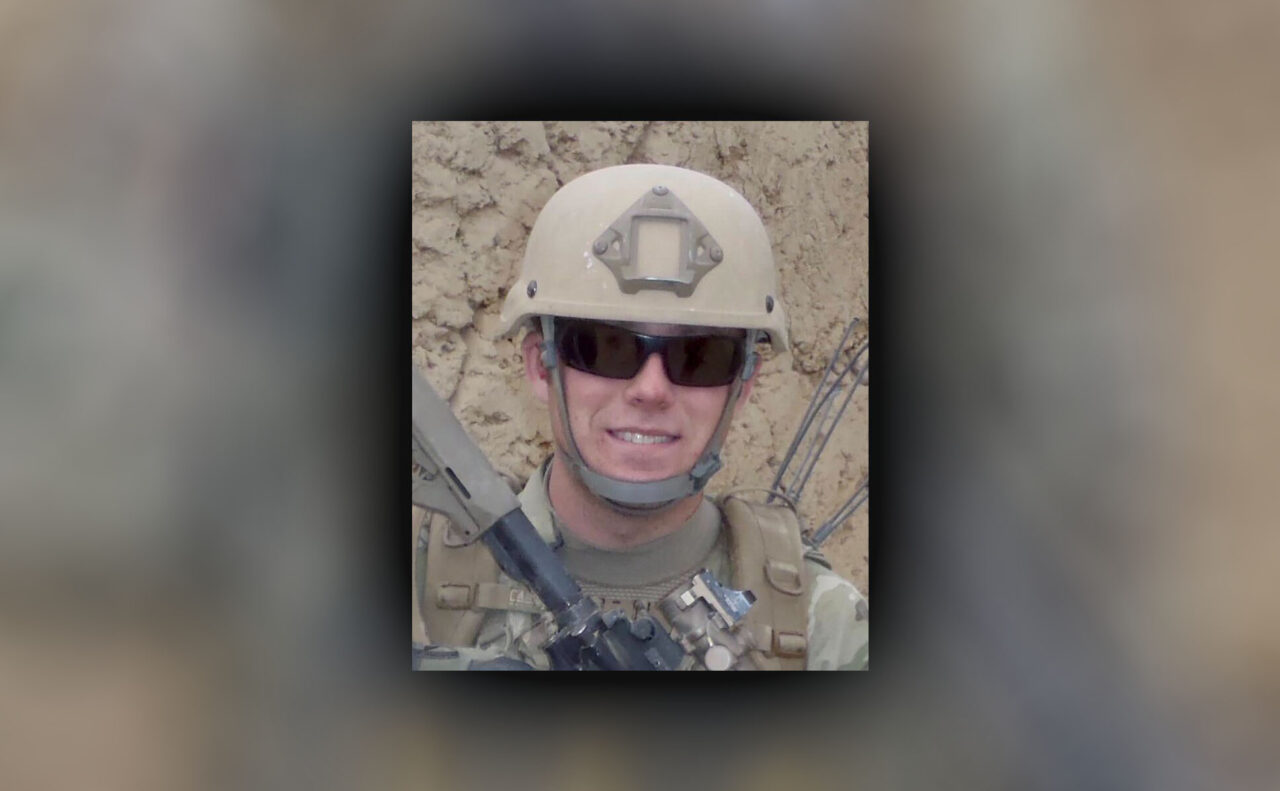 Redfern previously served as deputy press secretary.
Jeremy Redfern, the former Deputy Press Secretary for Gov. Ron DeSantis, now serves as Press Secretary in the Governor's Office, a step up from his previous comms role. 
"Jeremy has been a key member of the communications team and has a proven track record. I'm confident he'll be an asset in his role of press secretary and know he will continue enthusiastically communicating the hard work and accomplishments of Governor DeSantis," said Taryn Fenske, the Governor's Communications Director. 
Redfern replaces Bryan Griffin, who left the role to join DeSantis' presidential campaign. Before that, Christina Pushaw held the job before moving to DeSantis' political arm as its rapid response director.
Redfern changed his title in his Twitter bio in mid-May, which caught some users' eye and drew attention to the promotion, including Pushaw, who tweeted her congratulations.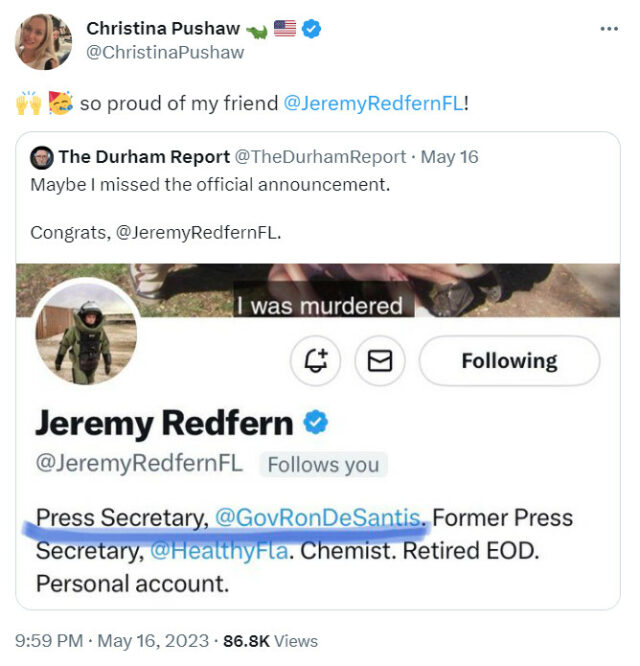 Redfern's elevation came after Griffin stepped down amid reports of the DeSantis campaign team relocating from the Republican Party of Florida headquarters, signaling the coming of DeSantis' presidential announcement, which came last week in a Twitter Spaces rollout. 
In his resignation, Griffin touted legislative successes in the DeSantis administration, such as education policies and controversial parental rights bills. He also pointed to bipartisan successes in disaster response following hurricanes Ian and Nicole. 
He wrote that "our nation is currently burdened with historic challenges" that can be "overcome" and that are "worth the fight." He added that DeSantis "is the only leader who can see us to victory at this critical moment" and that he'll be "helping to deliver the Governor's success to our country," according to The Capitolist.