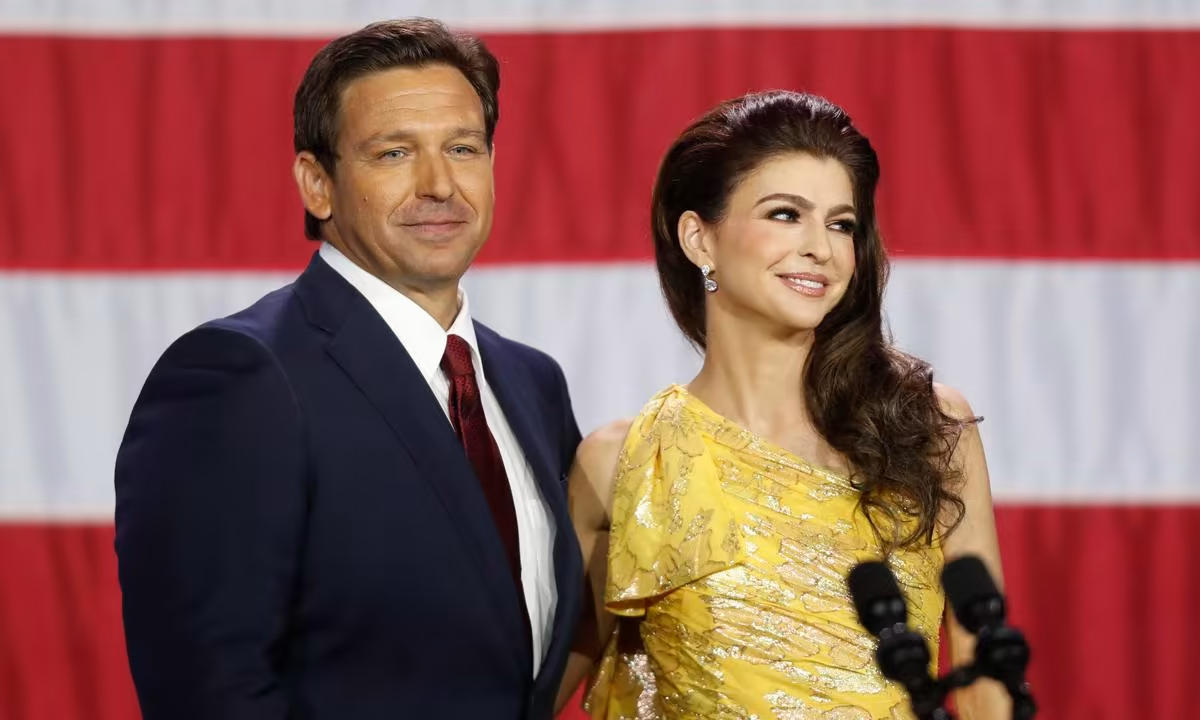 This isn't the first time the First Lady has riffed on the DeSantis kids' messy habits.
The First Lady returned to familiar, funny subject matter during Ron DeSantis' presidential campaign kickoff rally; namely, her kids "destroying the Governor's Mansion."
On Tuesday in West Des Moines, Casey DeSantis again explained the unique difficulties of raising small children in the Governor's Mansion, and how the DeSantis youngsters can be a challenge in that state space.
"By the way, if you're wondering why my voice is a little bit hoarse. Well, it's because I've been negotiating with a three year old all day to day as to why they cannot color with permanent marker on the dining room table or in the bathroom or on the state wallpaper in the Governor's Mansion," the First Lady quipped.
Mrs. DeSantis has employed this theme before in the pursuit of relatability.
The First Couple was in Spartanburg for a Florida Blueprint event in April, when Mrs. DeSantis explained the unique difficulty of raising three small kids in the "museum" style Governor's Mansion.
"Living in the Governor's residence, it's wonderful," the First Lady said. "In one of the rooms you have this early 19th century French wallpaper; the dining room is very special. But our kids go running in there because they think it's a giant color by numbers."
The First Lady continued, describing the humorous scene.
"So it's funny. So you see this guy (the Governor) running in with a magic eraser after him, which we have found that it doesn't do any damage. It actually takes macaroni and cheese colored crayons off the walls," Mrs. DeSantis said.
"But he's also learned living in the Governor's residence, which is wonderful, the nice rugs that they have on the ground. If you have a six year old and a five year old, spill slime all over, it's OK. If you move quickly, it doesn't get embedded in there and never comes out," Mrs. DeSantis contended.
"But when you come and visit Tallahassee and we invite you all and you take a tour, look around because you will see slime and crayon marks because it is our way of leaving our 'mark' on the mansion after we leave," Mrs. DeSantis explained.