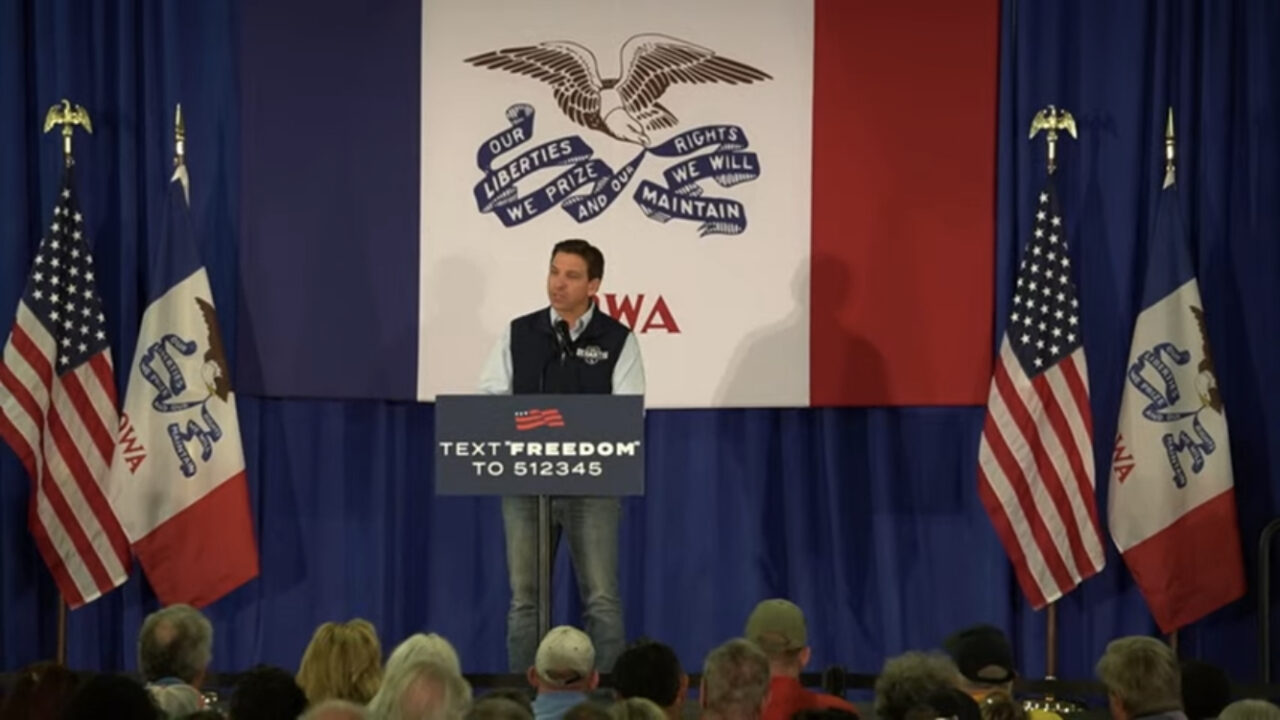 'Now the recruiting is abysmal.'
Ron DeSantis continues to contend that "side issues," including gender pronouns and drag queens, are driving "warriors" from the military.
During his fourth Iowa speech of the day in Cedar Rapids, the Florida Governor returned to the theme of what's wrong with the military, a gripe which has become a leitmotif in recent days.
"Well, now you have veterans that will come up to me and they question whether they would want their kids or their grandkids to even join the military anymore. Why? Because you have woke ideology being put in," DeSantis contended.
"You know, in the Navy, they're doing things like gender pronouns and drag queens for recruiting, talking about things like global warming and really being detached from the core mission of what our services are supposed to be doing. And that has caused warriors to leave the service. It's caused recruiting to plummet."
"Now the recruiting is abysmal because people want to join something that's meaningful to them. They want to join something where they can be part of pursuing a common mission. They don't want to be caught up in all these side issues. So I think we need to make sure that we restore the military to its proper function. All this politics will be out on day one when I get in there," DeSantis said.
The Governor seems to pick and choose from a laundry list of these issues to make his points against a so-called "woke military."
Earlier Wednesday, in Cedar Rapids, DeSantis cited the military's "pronouns" and "global warming" policies as concerns for people who might otherwise enlist.
Tuesday in West Des Moines, he cited "global warming or gender ideology or pronouns" as the issues that were keeping people from enlisting.
"When you see videos of folks recruiting for the military services using things like drag queens, you know, that is just fundamentally wrong," DeSantis said earlier this month at the Feenstra Family Picnic, a major confab of Iowa Republicans.
The U.S. Navy, where DeSantis served, used a drag queen as a "digital ambassador." The service member, Joshua Kelley, performs as "Harpy Daniels."