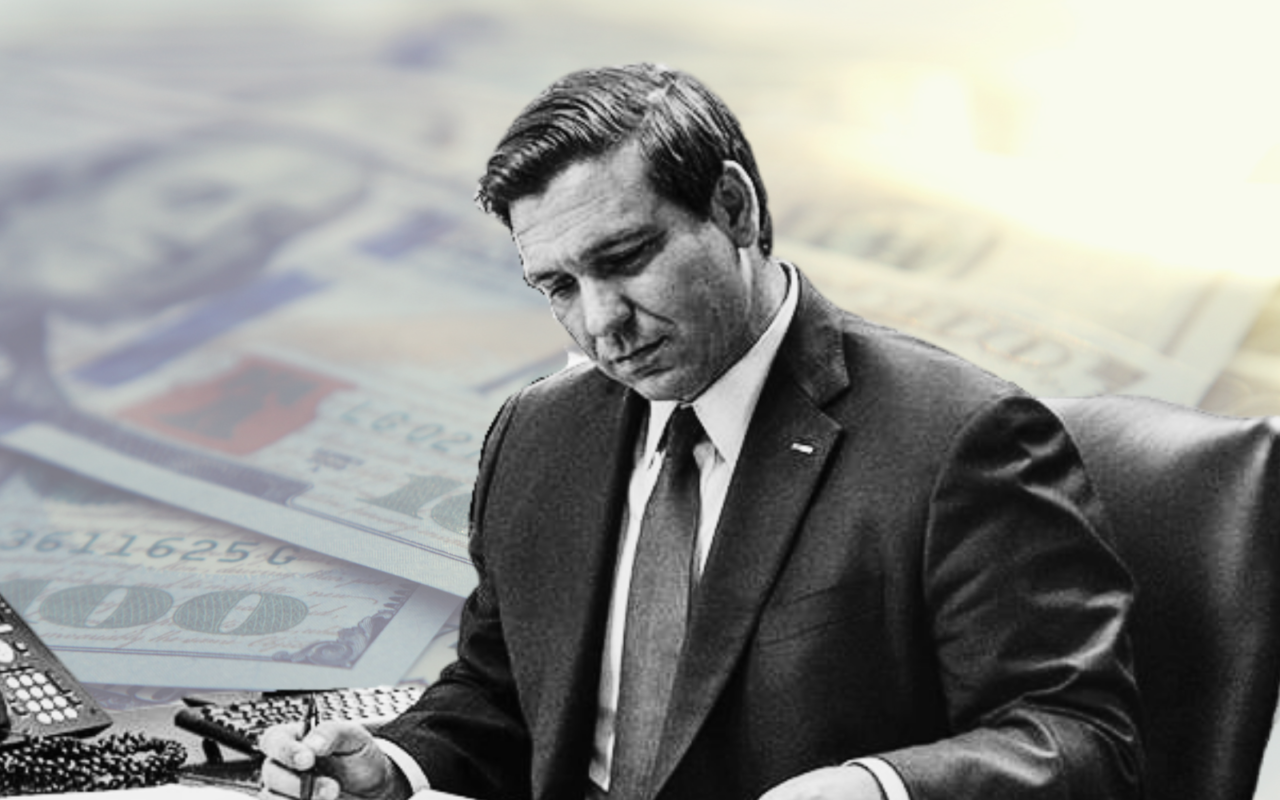 Homeowners can get up to $10,000 to upgrade their windows and doors with impact-resistant material.
If you own a single-family house or townhome with an insured value of $700,000 or less and could use some financial help getting impact windows, doors and other home-hardening upgrades, get over to MySafeFLHome.com now.
Gov. Ron DeSantis signed a measure (HB 881) doubling the grant funding Floridians can receive to harden their properties against wind damage.
Effective July 1, grant funds of up to $10,000 — up from $5,000 last year — will be open to homeowners.
There's now $100 million set aside for the program, meaning at least 10,000 grants can be issued.
But it's best to move quickly; it's first-come, first-served.
Lawmakers revived the 17-year-old home-hardening grant program in May 2022 to help homeowners in the state's "wind-borne debris region" access funding for home inspections and improvements. It was a smashing success, according to CFO Jimmy Patronis, who told reporters earlier this month that the state received 17,000 applications for 10,000 slots.
This year, applicants can come from anywhere in the state, not just storm-prone areas. Once a homeowner hardens their property, they can request a windstorm mitigation inspection — which the state will also pay for — whose resultant report, submitted to the homeowner's insurance company, could then result in an insurance payment rebate and discounts on future payments.
The program will provide $2 in grant funds for every $1 the homeowner provides. In order to receive the maximum grant amount, homeowners must be able to provide $5,000 of their own funds toward the project.
Eligible improvements include reinforcing roof-to-wall connections, improving the strength of roof deck attachments, improving the survivability of roof coverings, creating a secondary water barrier to prevent water intrusion, and impact windows and doors, including garage doors.
There's no state sales tax (6%) on retail purchases of impact-resistant doors, garage doors, and windows through June 30, 2024.
"It's a win-win-win," Patronis said at a May 9 press conference in Hialeah. "We're giving you money to harden your home. We're giving you the money for that inspection, and then that report will ultimately translate — if there's an improvement noted that your carrier did not know (about) — (into) a guaranteed rebate and discount on our insurance."
HB 881, sponsored by Bradenton Republican Sen. Jim Boyd and Lighthouse Point Republican Rep. Chip LaMarca, won unanimous support in Tallahassee last month.
"The Florida Legislature has made it a priority to strengthen resilience against future storms," Boyd said. "The My Safe Florida Home Program will help Floridians get prepared and prevent damage from sever weather by providing free home inspections and grants on recommended hurricane mitigation projects."
Florida has suffered severe hurricane-related damage in recent years as stronger storms slam into the state and move further inland than in years past. Among them: Hurricane Michael, which decimated the Panhandle in October 2018, resulting in 116,000 insurance claims totaling more than $18 billion in losses; and Hurricane Ian, which hit in September and has since gone down as the third-costliest weather disaster on record at more than $112 billion in claimed losses.
Since Ian hit, Florida has placed numerous insurers into receivership because of insolvencies. While the Legislature has worked to lower insurance rates, eliminate fraud and reduce the number of claim-related lawsuits — including dedicating two Special Sessions to the effort last year — some of the work toward fixing the issue and making Florida more hospitable to insurers starts at home, Miami-Dade County Commissioner Kevin Marino Cabrera said.
"We know the Legislature has been doing things to try to lower insurance rates, but honestly the best thing we can do is help reduce the risk, and that's what you can do by hardening your home," he said. "At the very least, you'll get mandatory credits from your insurance companies for having reduced the risk at certain levels."