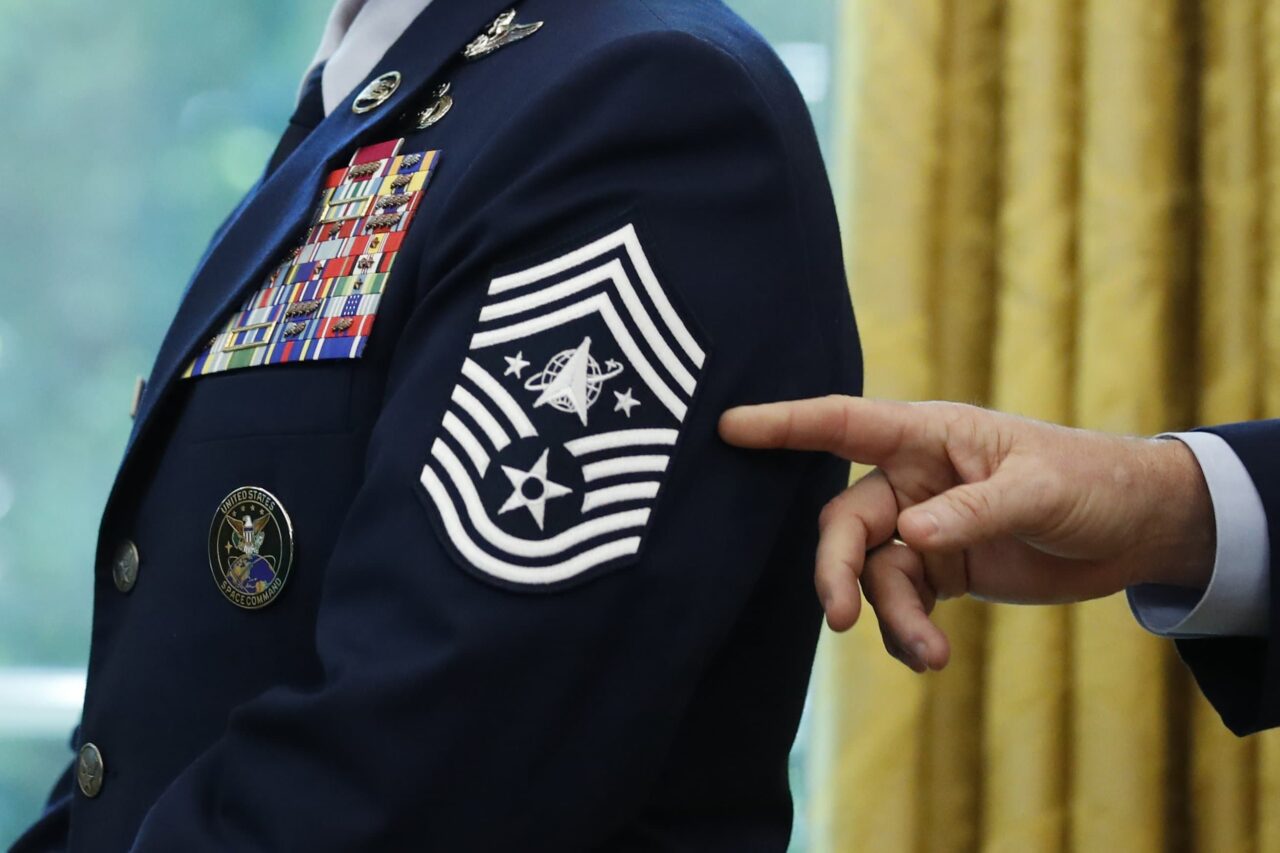 It's the second Space Force headquarters to open in Florida in the last six months.
When it comes to expanding military operations in the Sunshine State, the sky is not the limit.
Patrick Space Force Base in Cape Canaveral will house the new headquarters of the U.S. Space Force Training and Readiness Command (STARCOM), one of three intermediate-level field commands within the space service branch.
STARCOM is tasked with developing and testing warfighting techniques and procedures while preparing combat-ready guardians — the name of its service members — to win battles in the "contested, degraded, and operationally limited environment" of space.
"From Project Mercury to today's privatized spaceflight, Americans look to Florida's Space Coast to see history in the making," Gov. Ron DeSantis said in a statement.
"We are honored to host (STARCOM) and continue Florida's history as America's gateway to outer space.
The Wednesday announcement from the Governor's office comes six months after Space Force opened its second regional headquarters at Tampa's MacDill Air Force Base under U.S. Central Command (CENTCOM).
Florida officials had sought a Space Force headquarters within the state's borders since early 2019, shortly after former President Donald Trump proposed creating the branch, which is part of the Department of the Air Force.
Activated as Space Force's third field command on Aug. 23, 2021, STARCOM is comprised of five subordinate Space Deltas, each focused on specific tactics.
Patrick Space Force Base will house STARCOM headquarters and is also expected to be home to Space Delta 10, which is responsible for doctrine and wargaming. Prior Space Delta 10 operations occurred out of the U.S. Air Force Academy in Colorado.
Meanwhile, Space Delta 1 was activated at Vandenberg Space Force Base in California; Space Delta 11 is expected to be located at Kirtland Air Force Base in New Mexico; Space Delta 12 is expected to run at Schriever Space Force Base in Colorado; and Space Delta 13 will split activities between Maxwell Air Force Base in Alabama and Colorado's Peterson Space Force Base and the U.S. Force Academy.
"The Department of the Air Force will now conduct environmental impact analyses at each base, which are expected to be completed (after) this year before final decisions are made," an Air Force press note said.
The effort to bring STARCOM to Cape Canaveral was spearheaded by Space Florida, a special district created to foster the growth and development of the state's aerospace industry. Partners included the Florida Defense Support Task Force, Enterprise Florida, the Economic Development Commission of Florida's Space Coast, Embry-Riddle Aeronautical University, Florida High Tech Corridor and Florida Institute of Technology, among others.
In a statement Wednesday, Space Florida President and CEO Patrick DiBello thanked Cape Canaveral Space Force Station Commander Maj. Gen. Stephen Purdy for his work in building a space military operations hub here.
He called the STARCOM decision a "significant milestone in Florida's history" that "reaffirms our critical role in advancing the nation's space and military capabilities."
"Florida is already home to the most active and best staffed launch site, with a strong space operations culture, and home to a world recognized capital of simulation, modeling and digital domain and gaming technologies — both critical elements in the training and preparation of the nation's next generation of guardians," he said.
"This is a recognition of Florida as a forward-thinking, innovative environment with a strong commercial space industry based here, rapidly developing and adapting new space technologies and operations thinking."