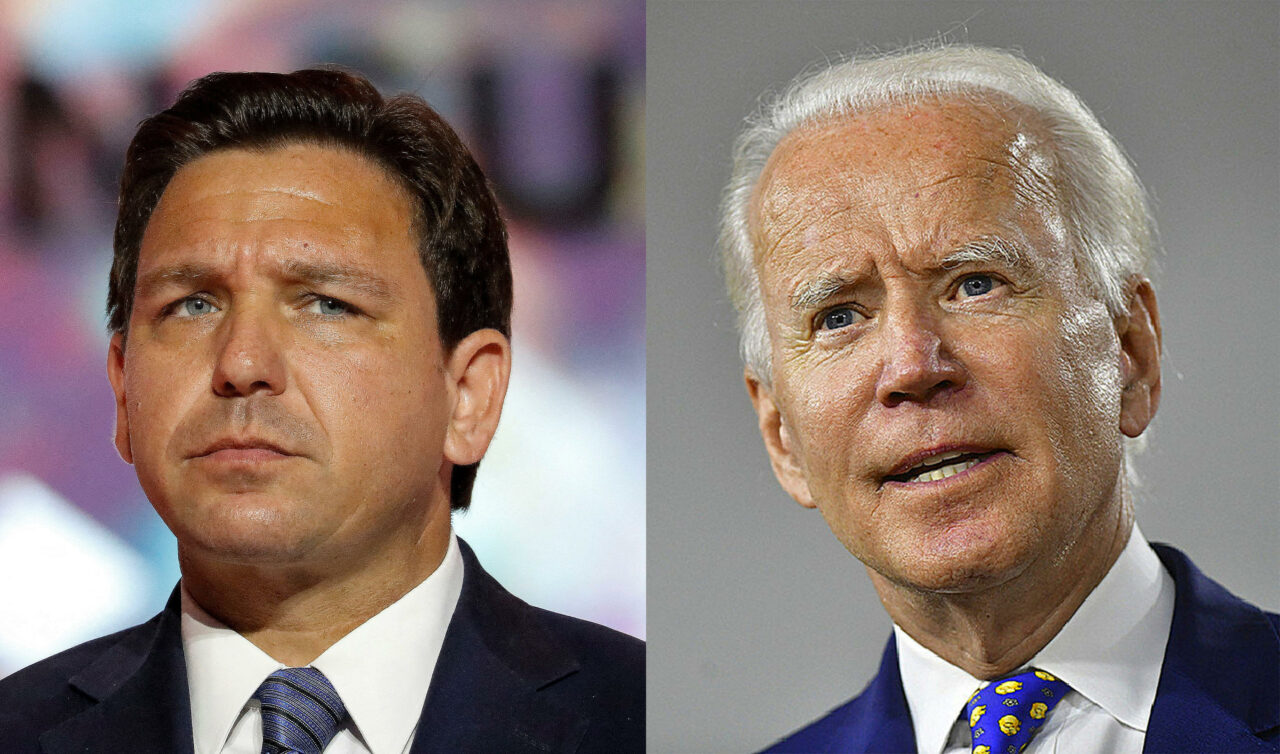 'I'm glad the Republicans are holding the line.'
In his first New Hampshire speech since becoming a presidential candidate, Ron DeSantis is ripping President Joe Biden for ducking the state's voters.
The Florida Governor told a crowd in Laconia Thursday that the President was "trying to abandon New Hampshire as the First In The Nation state" in the Primary process.
"And that is wrong and he's doing that for his own political benefit without understanding the role that a smaller state can play in this nomination process," DeSantis said.
Back in December, Biden urged the Democratic National Committee to consider moving the Granite State back in the calendar, saying the "nominating process" does not "reflect the diversity of America."
"For decades, Black voters in particular have been the backbone of the Democratic Party but have been pushed to the back of the early primary process," Biden wrote to the DNC's Rules and Bylaws Committee.
"We rely on these voters in elections but have not recognized their importance in our nominating calendar. It is time to stop taking these voters for granted, and time to give them a louder and earlier voice in the process," Biden added.
DeSantis told Laconia Republicans that what Biden has been doing with the Democrats is wrong.
"I'm glad the Republicans are holding the line and are committed to New Hampshire," the Governor added.
The New Hampshire Primary in 2020 was the low point of Biden's campaign, as he struggled to achieve a fifth place finish. He got no delegates in the Granite State, and was in single digits virtually everywhere in the state. As POLITICO noted at the time, Biden left the state before the votes were counted.
Black voters were key to Biden's improved fortunes in other states, with South Carolina's Rep. James Clyburn key to his Palmetto State win that catalyzed the campaign forward. By the time the calendar got to Florida, Biden seemed inevitable, drawing 62% support in a field that included Bernie Sanders and Michael Bloomberg.