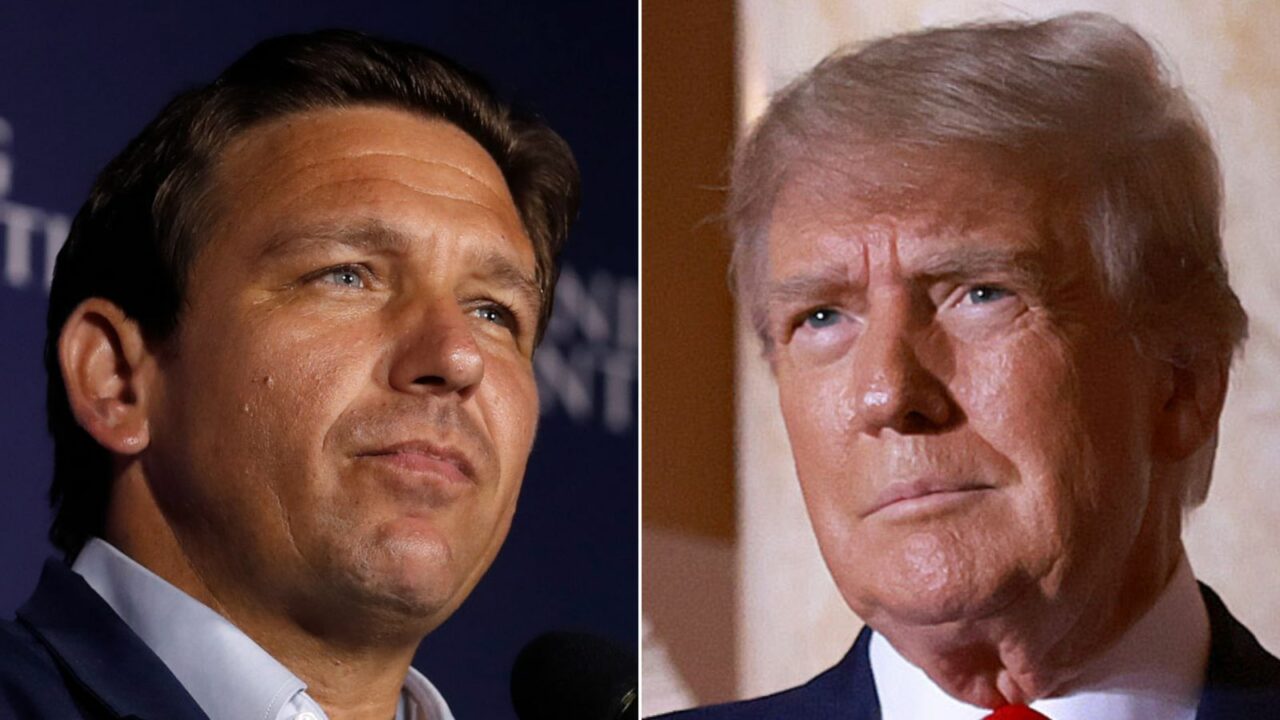 'I don't think that's what voters want.'
Ron DeSantis is retaliating against continued attacks from former President Donald Trump.
During a Thursday morning hit on the Pulse of New Hampshire, the Florida Governor blasted Trump for "petty" and "juvenile" attacks, suggesting that ad hominem tendency is one reason Republicans are out of power.
"I think it's so petty. I think it's so juvenile. I don't think that's what voters want," the Governor said.
DeSantis then turned his attention to the holistic critique.
"And honestly, I think that his conduct, which he's been doing for years now. I think that's one of the reasons he's not in the White House now because I think he alienated too many voters for things that really don't matter," DeSantis said.
From there, he vowed not to respond in the same spirit.
"I don't get in the gutter on any of that."
Trump lampooned the pronunciation of DeSantis' name Wednesday evening, in his latest in a series of personal attacks.
"Have you heard that 'Rob' DeSanctimonious wants to change his name, again? He is demanding that people call him DeeeSantis, rather than DaSantis. Actually, I like 'Da' better, a nicer flow, so I am happy he is changing it. He gets very upset when people, including reporters, don't pronounce it correctly. Therefore, he shouldn't mind DeSanctimonious?"
The Governor also took issue with Trump's apparent alliance with former New York Gov. Andrew Cuomo. Trump and Cuomo seem to agree the Empire State handled the pandemic better than Florida.
"He's saying Gov. Andrew Cuomo in New York handled COVID better than Florida did under my leadership. And yet people fled Cuomo's lockdowns to come to Florida by the tens of thousands, probably hundreds of thousands," DeSantis said.
"Florida boomed as a result of being one of the nation's foremost freedom zones. We fought Trump's own administration to make sure our kids could be in school and our businesses could be open. And so he's attacking me, siding with Andrew Cuomo in New York over me.
"I think that's a huge mistake."