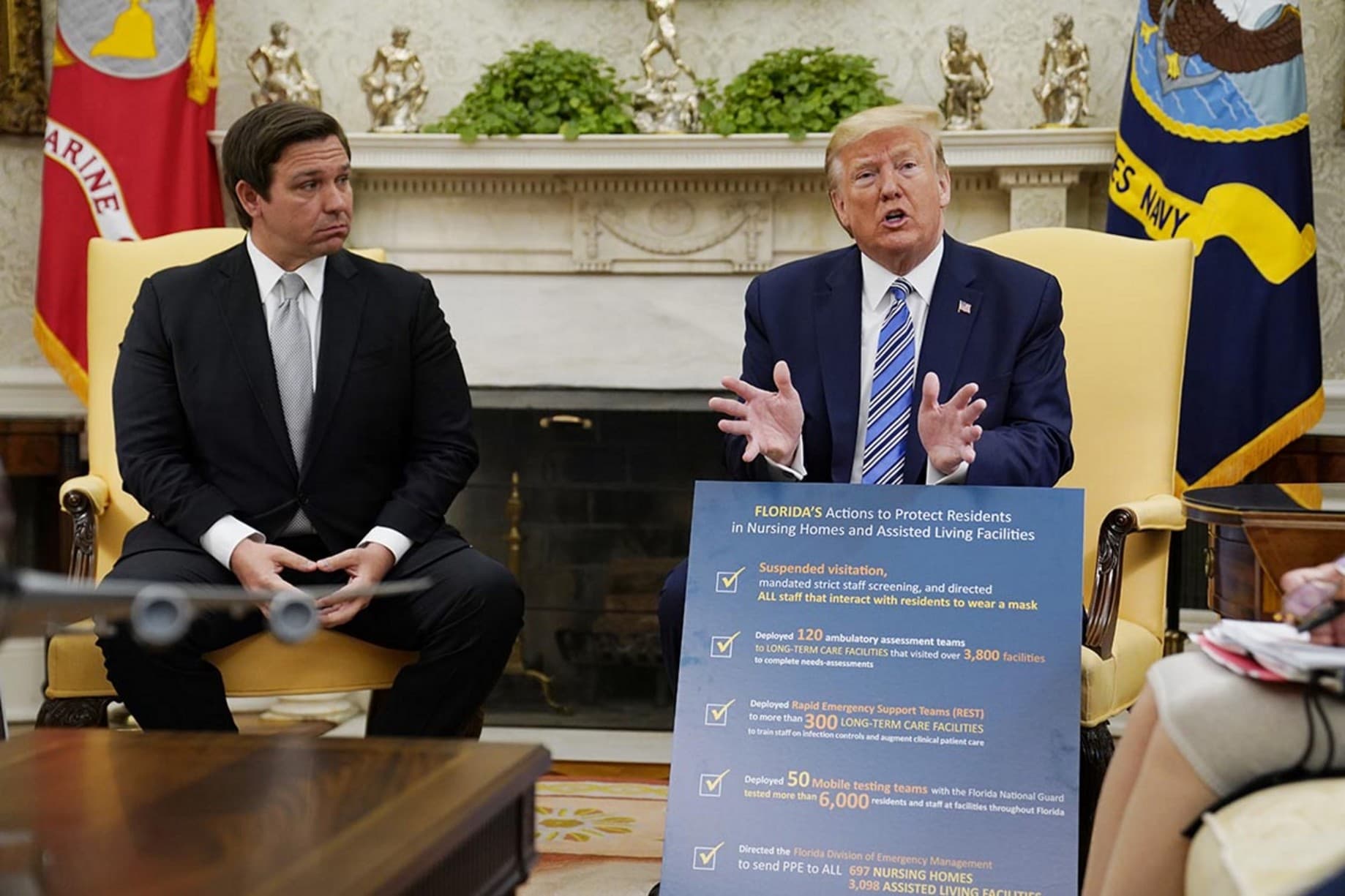 'New York had fewer deaths!'
Wars over COVID-19 continue to take center stage in the race for the 2024 Republican Presidential nomination.
Former President Donald Trump is taking Ron DeSantis to task again over his handling of the coronavirus pandemic, contending Florida saw more COVID casualties than New York, which was governed by Democrat Andrew Cuomo during much of the early wave of the disease.
"Under Ron DeSanctimonious as Governor, Florida was the third WORST State in Deaths by Covid. So why do they say that DeSanctus did a good job? New York had fewer deaths! Also, he shut down the State, and even its beaches (unlike other Republican Governors)," Trump posted to Truth Social Tuesday.
The swipe at DeSantis continues a Trump trend, one established the other day in a video to his social media platform in which he said the Florida Governor was "very average at best compared to Republican Governors who have done a fantastic job."
"Even Cuomo did better, he was #4," Trump said.
DeSantis has responded to some of this, including during a post-campaign launch interview with Ben Shapiro last week.
"First of all, Florida had less excess mortality than California or New York," DeSantis said, as transcribed by Fox News. "Part of that is because states like California had excess mortality derived from the lockdown policy, which is really, really avoidable mortality."
"But if he thinks Cuomo handled it better, that's an indication if something like this were to happen again, he would double down and do what he did in March of 2020," DeSantis added, before repeating familiar denunciations of Dr. Anthony Fauci.
"But we all have to sit here today in 2023, look back on March of 2020 and say, 'Faucism was wrong. Faucism was destructive. Faucism has set us on this path with the CARES Act and the Fed printing money, creating inflation, and creating some of the economic problems that we have today."