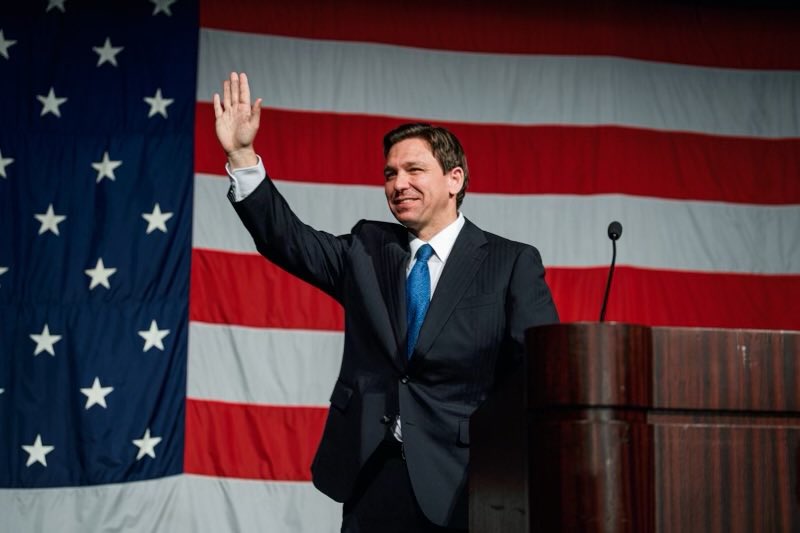 'He's as good as they come.'
Kicking off his presidential campaign swing in the Granite State, Ron DeSantis isn't taking Tom Brady for granted.
DeSantis told potential supporters in Laconia, New Hampshire he was grateful the New England Patriots legend closed out his career in the Sunshine State with the Buccaneers.
"I ended up becoming a Tampa Bay fan because that's where I grew up and, just so you New Englanders know, we really appreciated using Tom Brady for a few years," DeSantis said to cheers from Patriots fans.
"That worked out very well for us. I know you guys had a heck of a run, but for us to get a Super Bowl with him, that was great and he's as good as they come," DeSantis said.
Before extolling Brady, the most successful quarterback in the history of the National Football League, DeSantis noted that since he was born in 1978 and had roots in the Pittsburgh area, there are "baby pictures of (him) in Steelers regalia" as he was "born near the tail end of the dynasty."
DeSantis has addressed being a "long-suffering Bucs fan" ahead of the Brady arrival in Tampa Bay before, along with mentioning the Steeler gear he wore as an infant. In New Hampshire he hit the same notes, by way of emphasizing his "blue collar" roots.
Interestingly, DeSantis has again diversified his allegiance after Brady's retirement, as he has bonded over the NFL with his son, Mason.
"I made a decision that, OK, the Bucs are on the way down. I knew Tom Brady was going to retire after this year. Whereas Jacksonville, their quarterback is 23 years old, they were kind of on the upswing," DeSantis said in Sioux City on Wednesday.
The Governor took Mason to both of the Jaguars' playoff games this year.