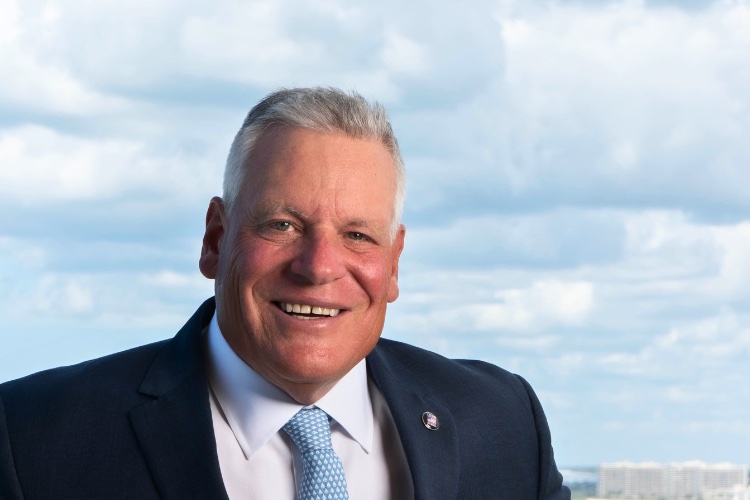 The Marco Island Council member loaned his campaign $300K of that.
Marco Island City Councilman Greg Folley has gathered $430,000 in his first month running for state House, he announced Thursday.
Folley filed in May for the open House District 81 seat held now by state Rep. Bob Rommel, a Naples Republican. Rommel cannot seek another term due to term limits.
"I am very encouraged by the strong support I have received from friends, family and supporters," Folley said. "We all share a love for the American Dream and a deep concern for the direction of this country as Joe Biden and woke radicals in Washington have put our way of life under attack. I look forward to standing for our God-given liberties and the conservative policies that have made us the Free State of Florida."
Folley faces Republican Gladyvette Benarroch, who filed in February for the seat. Benarroch hasn't announced May fundraising figures yet but previously reported raising $21,839 on top of a $30,000 candidate loan.
While Folley also has yet to post detailed reports, his campaign said it collected $52,773 in May. Meanwhile, political committee Friends of Greg Folley brought in another $77,309.
The most substantial source of funding, though, comes from a $300,000 candidate loan to his campaign.
"I am committed to winning this race, and I believe that we will have the resources necessary for a full-fledged campaign, but we also understand that victory is impossible without a grassroots effort to mobilize voters," Folley said. "We will be rolling out key endorsements and coalitions over the next several months to demonstrate the depth of our support and power our ground game."
Folley initially was appointed to a vacancy on the Marco Island City Council in June 2020, and subsequently won a Special Election that November.