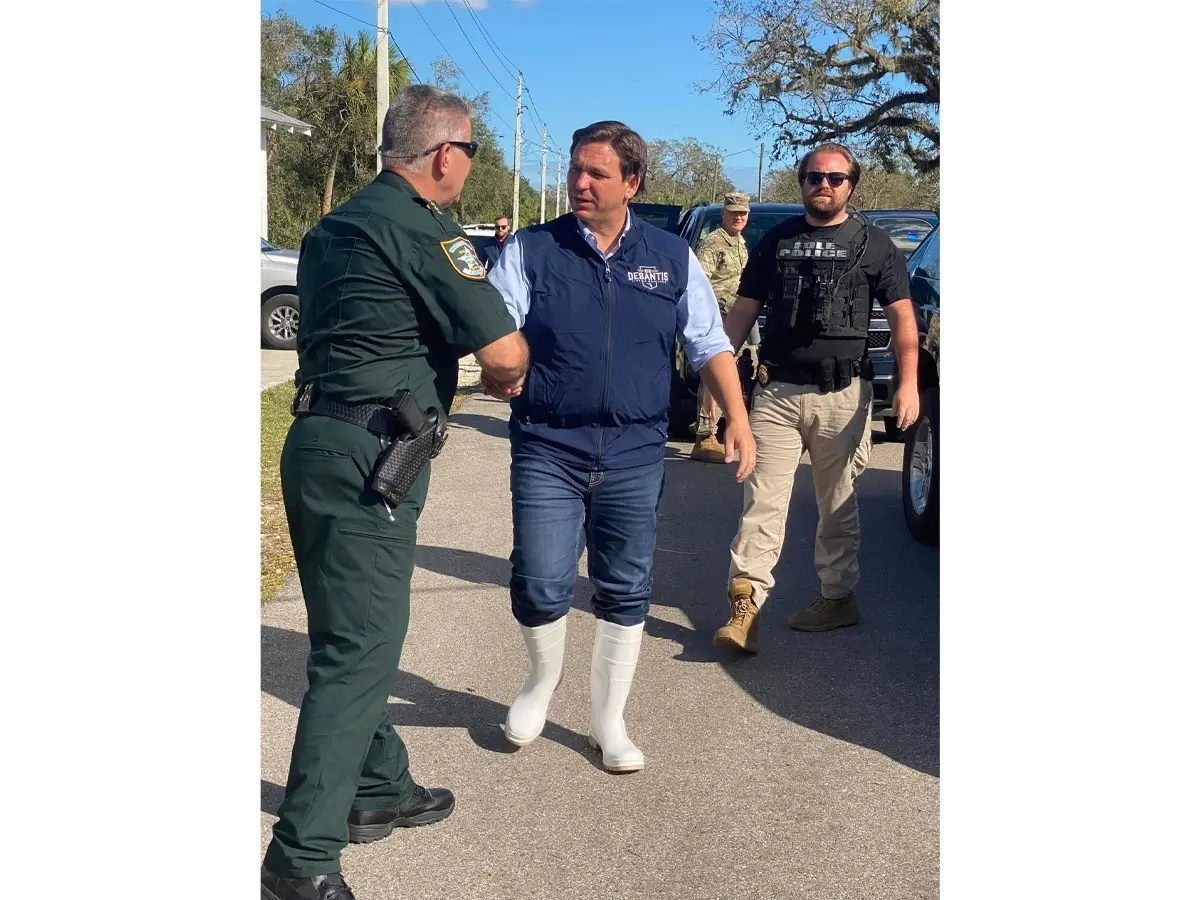 DeSantis recounted youthful complications with OSHA rules in a stump speech.
Florida's Governor is digging into the crates of personal anecdotes during his New Hampshire campaign swing, explaining how he learned as a youth that government is "imposing" and makes people "poorer."
In Salem Thursday, Ron DeSantis related a Reaganesque yarn about how he as a "working-class kid" was forced to buy OSHA-compliant boots for one of his first jobs, a story familiar to those who might have read his best-selling memoir "The Courage to be Free: Florida's Blueprint for America's Revival."
"My first full-time job was, I think I was 18. I was an assistant for an electrician in an electrical company. And I actually learned something about government on that one because I showed up to work the first day," DeSantis related.
"I'm all decked out (in) what I thought was like good electrical garb. And they looked at me and they started looking to see, you know, they were inspecting my boots and I didn't know what they were doing," DeSantis added.
The bosses told him to "go home," which perplexed young DeSantis.
"They're like, 'We don't know if your boots are OSHA approved or not. We can't let you work if they're not.'"
From there, DeSantis "figured out" that OSHA meant the federal Occupational Safety and Health Administration.
"And so I had to go buy a new pair and it cost me my entire first week's salary to buy boots that I didn't really need. So what it taught me was, you know, government was imposing something. I don't think it made me any safer," DeSantis said. "It did make me a little bit poorer as a young kid trying to get by."
The narrative in Salem is roughly the same as the literary version, though the book had more flourishes, including a reference to the federal government's "regulatory Leviathan."
For DeSantis, who is embarking on the most robust speech schedule of his career, having a book full of anecdotes handy offers a way to liven up otherwise repetitive stump speeches.