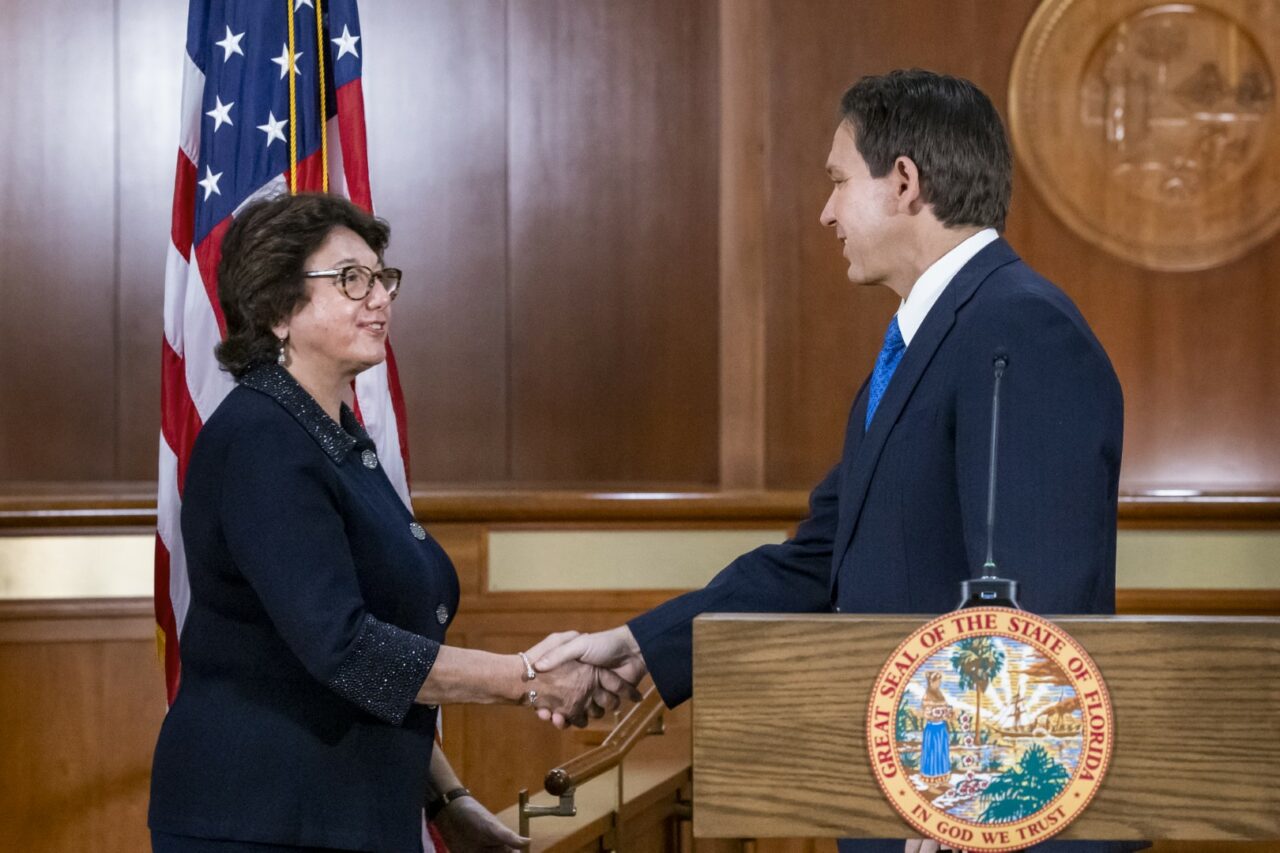 That includes one bill that was part of the ongoing 'eyeball wars' in Tallahassee.
Gov. Ron DeSantis vetoed his first two bills of the year on Friday, axing SB 230, which would have prevented optometrists from calling themselves "physicians" and HB 385, which would have conformed Florida law to interstate compact rules allowing states to charge fees under the professional licensure compact.
The legislation on optometrists was the latest chapter in the long-running "eyeball wars" saga in the Capitol between that profession and ophthalmologists and was a top priority for Senate President Kathleen Passidomo, a Naples Republican.
DeSantis' official veto message doesn't explain why he vetoed either bill.
The bill was the source of contention between the House and Senate, as the House originally amended the measure to allow optometrists to continue describing themselves as physicians in advertisements and in interactions with patients. But the Senate refused to accept that change in the final days of the Regular Session and sent it back to the House, which eventually passed it with Passidomo's preferred language on a 78-34 vote.
"We thank the Governor that he heard the outcry from the profession that SB 230 would bring optometry and primary eye care backwards when we work hand in hand throughout Florida as doctors and physicians with our partners in ophthalmology to provide exceptional service to Floridians," Dave Ramba, lead lobbyist for the Florida Optometric Association said in a statement. "Optometrists have a doctorate and are defined as physicians under state and federal laws and should be able to advertise themselves as such."