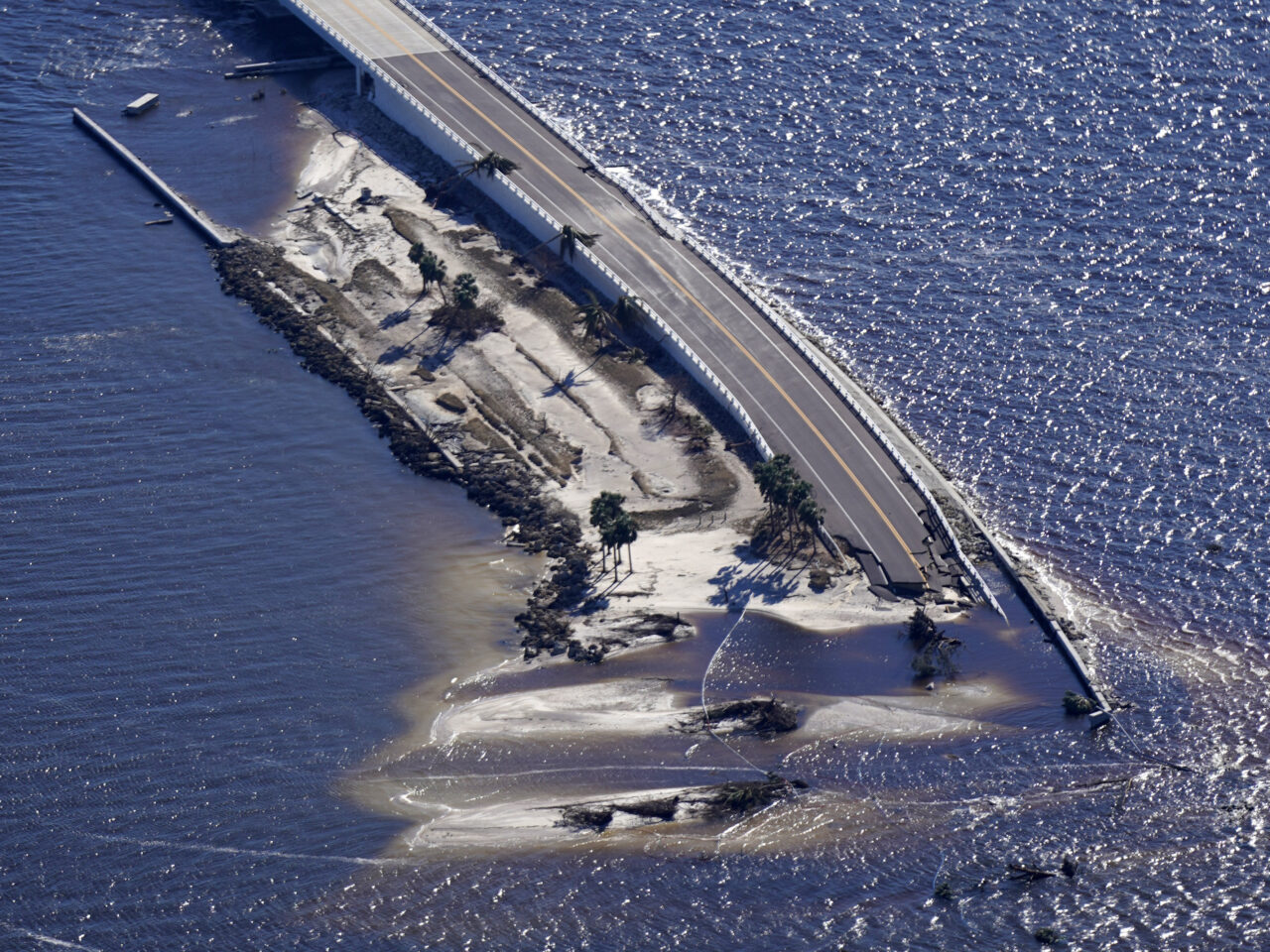 The funding should bridge the gap under federal relief is delivered.
Lee County will receive another $25 million though the Local Government Emergency Bridge Loan Program.
The Florida Legislature extended and replenished the program this Legislative Session in the wake of Hurricanes Ian and Nicole. Ian made landfall in Lee County in September, becoming one of the costliest storms in U.S. history.
Gov. Ron DeSantis announced the latest emergency loan, which will be used to bridge the gap for local governments fronting hurricane recovery costs while awaiting federal relief dollars.
Previously, the Governor's Office announced an $11.9 million loan to Fort Myers Beach, a barrier island community hit especially hard.
"I'm proud to announce Lee County is the second local government to receive a Local Government Emergency Bridge Loan to keep them on their feet as they focus on their continued recovery efforts following Hurricane Ian," DeSantis said.
"Thanks to the Florida Legislature for working quickly to implement this program, to bridge the gap for these local governments until their revenues recover."
Any local governments in declared disaster areas for Hurricanes Ian and Nicole can apply for the funding and must document a substantial loss in tax revenue from one of those storms. The Department of Economic Opportunity administers the loan program and said more money will be directed to communities soon.
"Gov. DeSantis has boldly led the state's response and recovery efforts following Hurricanes Ian and Nicole, deploying every available resource to help Floridians and communities in their recovery efforts," said DEO Acting Secretary Meredith Ivey.
"Today's announcement is another demonstration of his ongoing commitment to helping local governments like Lee County while they continue to recover. We encourage eligible local governments to apply for this relief."
Florida Senate President Kathleen Passidomo, who represents a portion of Lee County, heralded the award.

"The Governor's commitment to Southwest Florida is phenomenal," the Naples Republican said. "Together, we authored the Bridge Loan Program during the Special Session to help communities in Southwest Florida, including Lee County, continue their operations.
"The program is modeled after the Florida Small Business Emergency Bridge Loan Program, which the Governor activates during an emergency. Loans are provided interest-free. Our communities brought this concern to our attention earlier this year, and together we took quick action to help make our communities whole."