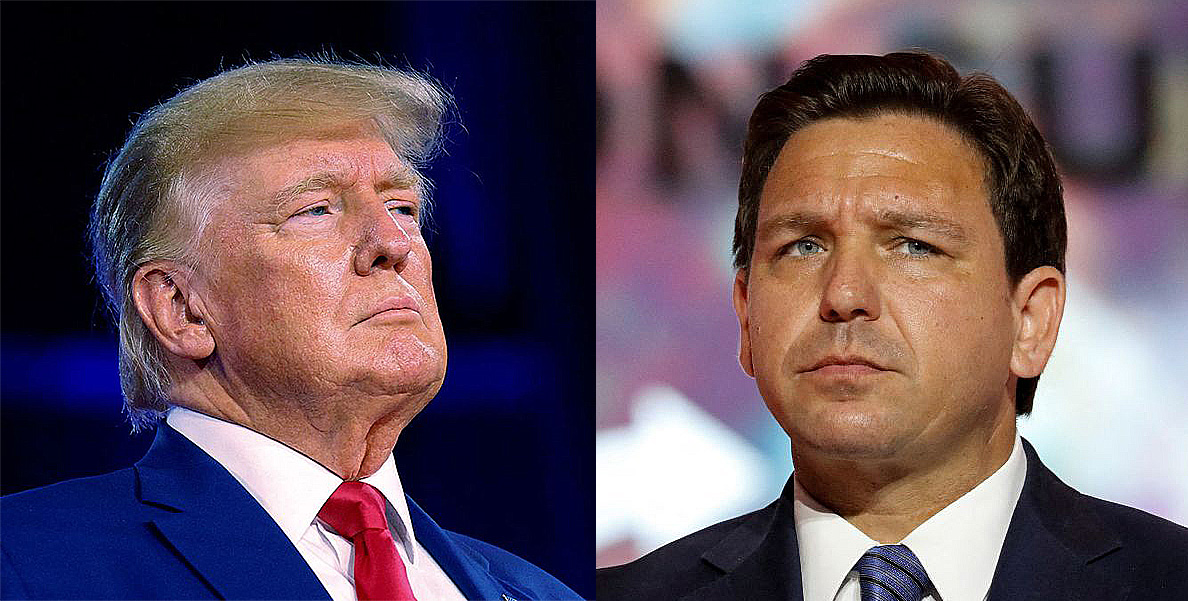 Political rivals remember a fallen religious giant, a man who ran for President once himself.
Despite the bitterness of the 2024 presidential race, the two front-runner Republicans are jointly mourning the death of a spiritual leader.
In the wake of the passing of 700 Club founder Pat Robertson at age 93, both Ron DeSantis and Donald Trump are expressing condolences.
"(First Lady Casey DeSantis) and I are saddened by the loss of Pat Robertson and we join many in lifting his family up in our prayers," the Governor tweeted from his non-official Twitter handle.
Former President Trump expressed his sentiments on Truth Social.
"Today the World lost an incredible and powerful Voice for Faith and Freedom. Pat Robertson showed us that Belief in God produces results that can change the course of History. Pat's legacy lives on in the many endeavors and lives that he touched. He will be greatly missed. Our hearts and prayers are with his Family!"
Other presidential candidates are weighing in as well. "Pat Robertson touched so many lives and changed so many hearts. He stood for America — and more importantly, for truth and faith. He did the Lord's work and we will always remember his witness," Nikki Haley said.
Former Vice President Mike Pence offered his own condolences.
"Pat Robertson's bold faith was an inspiration to millions and we mark his passing with a sense of personal loss. Through his writings, broadcasts and advocacy, Pat touched countless lives with the gospel of Jesus Christ including mine," Pence asserted.
"I have long been inspired by his stand for America and our traditional values. Pat Robertson will be deeply missed. Karen and I send our deepest sympathies and prayers to Gordon, the entire Robertson family and all who cherished this good and godly man. America is poorer but Heaven is richer with the passing of this faithful servant. God bless Pat Robertson."
Robertson ran for President himself in 1988, a campaign highlighted by taking 25% in the Iowa Caucuses, only losing to fellow Midwesterner Bob Dole. His influence over 20th century American Protestantism and his political savvy are just two of the many things politicians and citizens will mourn about the fallen religious leader.