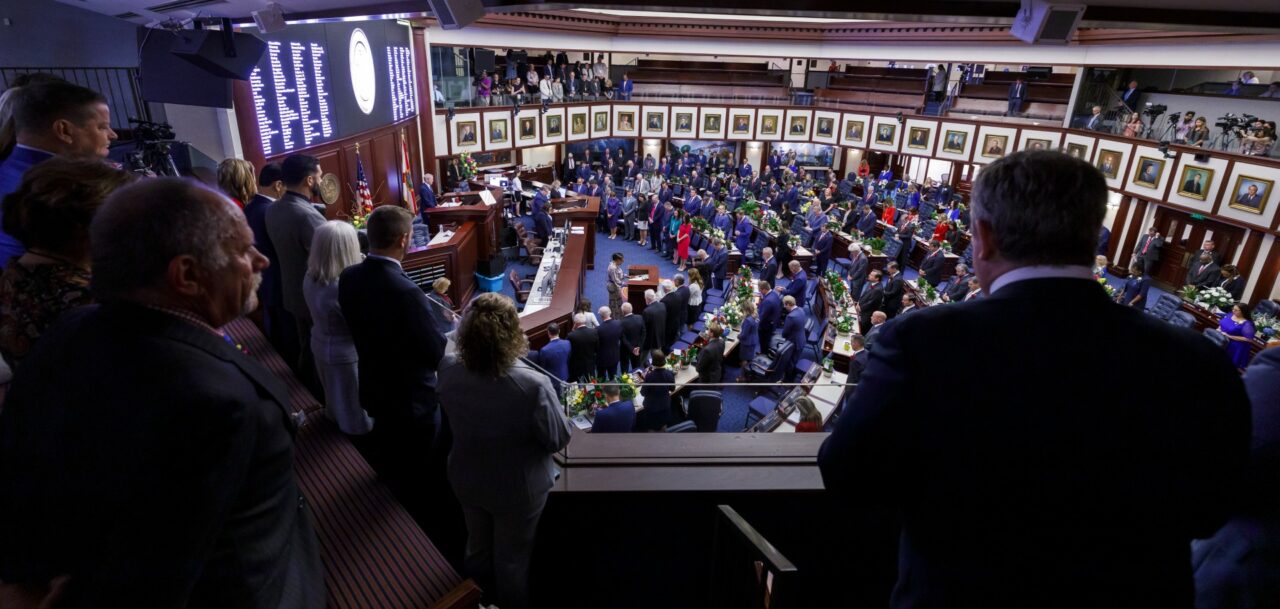 The number of states with supermajorities is at its highest level since at least 1982.
Lawmakers in state capitols this year have been flexing their superpowers. Florida is no exception to this rule.
GOP Gov. Ron DeSantis helped build a Republican supermajority by becoming more involved in legislative races, and the candidates he backed remained firmly loyal during this year's legislative session.
DeSantis had no problem passing a legislative agenda that included a six-week abortion ban, tougher immigration laws, more power for parents to remove books from public schools and an easier ability for prosecutors to win death sentences, among other things. He now is campaigning on that agenda as he runs for president.
House Democratic Leader Fentrice Driskell said DeSantis "changed the vibe" in the Capitol. She recalled that lawmakers last year had included limits on how the governor could use funds in an emergency management bill.
"That was when they did not have a supermajority," Driskell said. "This time, we didn't see anything that would be a check on his power."
The trend goes beyond the Sunshine State.
In North Carolina, a new supermajority of Republicans enacted abortion restrictions. In Vermont, a new supermajority of Democrats imposed a climate-sensitive home heating law. And in Montana, a GOP supermajority booted a transgender lawmaker from the House floor.
In each case, the views of their political opponents ultimately were irrelevant.
By at least one measure, political power is at its highest mark in decades. That's because Republicans or Democrats hold majorities so large in 28 states that they could override gubernatorial vetoes without any help from the minority party.
There is no single standard for a supermajority, though the term generally is equated with whatever threshold is needed to override a gubernatorial veto. In many states, that's a two-thirds majority. In some, that's a three-fifths majority. In six states — Alabama, Arkansas, Indiana, Kentucky, Tennessee and West Virginia — it takes only a simple majority to override a veto. But those states all have Republican majorities around 70% or greater — easily exceeding any definition of a supermajority.
The number of states with supermajorities is at its highest level since at least 1982, with 19 Republican supermajorities and nine Democratic ones. This year began with supermajorities in 26 legislatures, including new Republican ones in Florida and Montana and a new Democratic one in Vermont. Two other states saw party switches that tipped the scale.
Political scientists cite a couple of reasons for the rise of supermajorities.
Over the past decades, Americans have increasingly voted along party lines — picking state lawmakers and even local officials who align with their party choice for president or the top of the ticket. At the same time, politicians in power in many states have gerrymandered voting district boundaries to give their party's candidates an advantage in legislative elections.
As parties gain more seats in House and Senate chambers, the political ideology of their middle members often shifts further to the right or left, reducing the need to appeal to moderates and virtually eliminating the need to compromise with the opposing party.